Preparation is the key to a wonderful holiday in Bali. It is wise to check on things you need to know before heading to Bali. The main reason is to avoid disappointment but also to enrich your stay.
We have created a pretty long list of things that will help you on your way.
#1 Pack light and minimal for Bali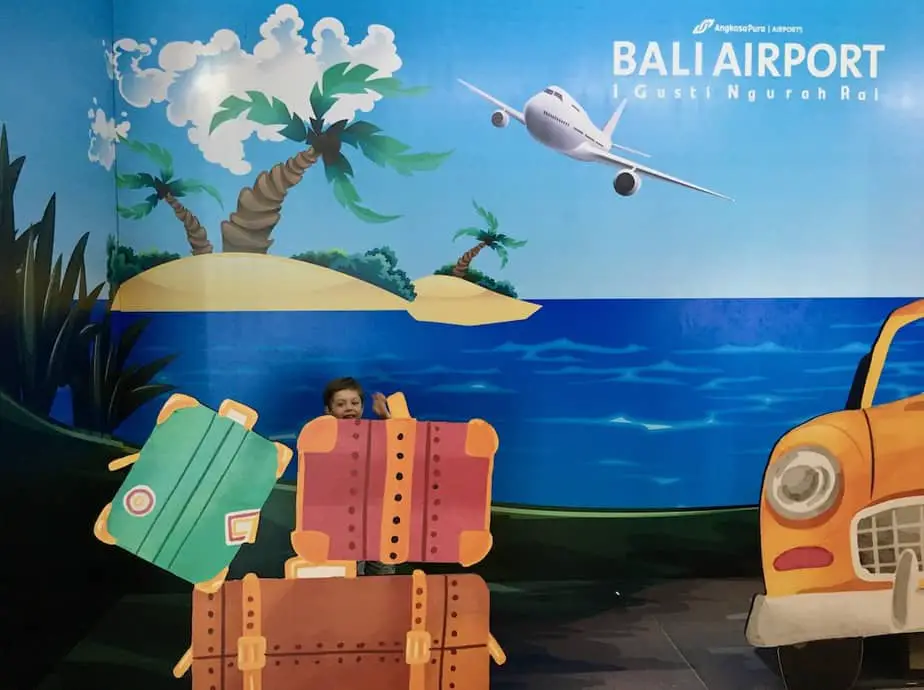 Do you also always pack too much? Trust me for Bali you really do not need suitcases full of things. All you need is:
light clothing preferably cotton as Bali has a tropical climate
one set of warmer clothes if you plan to visit the mountain area
a long sleeve shirt to prevent mosquito bites and constant sun exposure
swimwear incl optional UV-shirt
good footwear, especially if you have big feet. It is difficult to get new shoes if you suddenly need them.
medicine such as paracetamol or anti-diarrhea medication
If you forgot or lost something, there are enough places to get new stuff. Bali has been influenced by foreigners. You can find a lot of international products there.
Launderettes are everywhere in Bali. It is very cheap to have your clothes washed and ready in a day. There are more eco-friendly laundry services popping up in Bali. They use natural ingredients, essential oils, and cotton bags.
#2 Toiletries, what to bring to Bali?
The large supermarkets and pharmacies such as Guardian and Watsons in town have all the toiletries you need, including baby necessities. So you don't have to worry if you run out.
Consider going to a non-waste store to buy your health & beauty essentials so you can reduce waste and support local products. In bigger tourist towns you can find shops like the Zero Waste Store in the Canggu area, Bali Buda in Ubud, and Bali direct (only online)
Sunscreen is widely available in Bali, even at the smallest convenience store. However, not all are ocean-friendly. So bring enough from home so you will not harm the ocean when going for a swim.
You should always bring some toilet paper when touring around Bali. On many occasions there are none. However make sure you don't flush the toilet paper in the toilet, it will block it. You can throw it in the small trash can next to the toilet.
#3 Bring a canvas bag to Bali or buy one there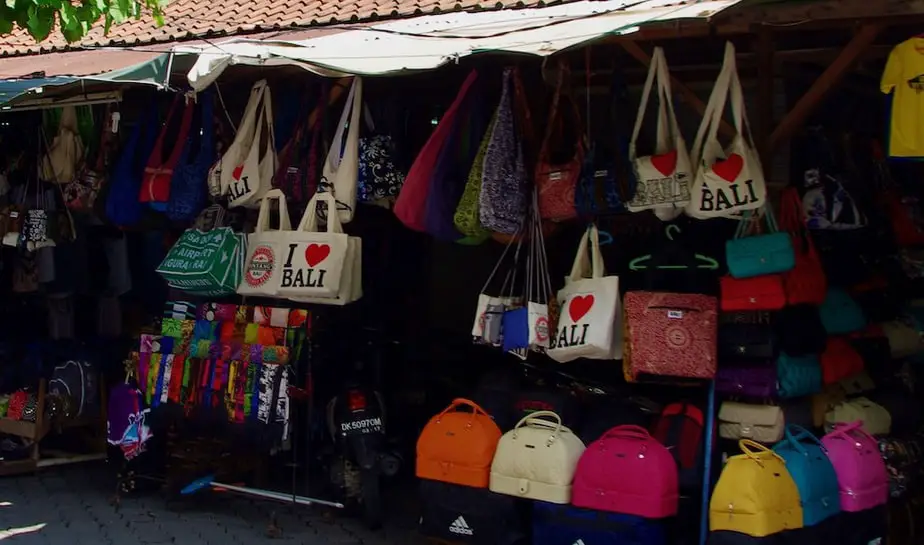 Bali has banned plastic bags since 2018. This is a great thing and very well implemented.
You will not get any plastic bags when you go to a supermarket. So make sure you always have a bag on you for groceries etc.
#4 Indonesia visa and visa extensions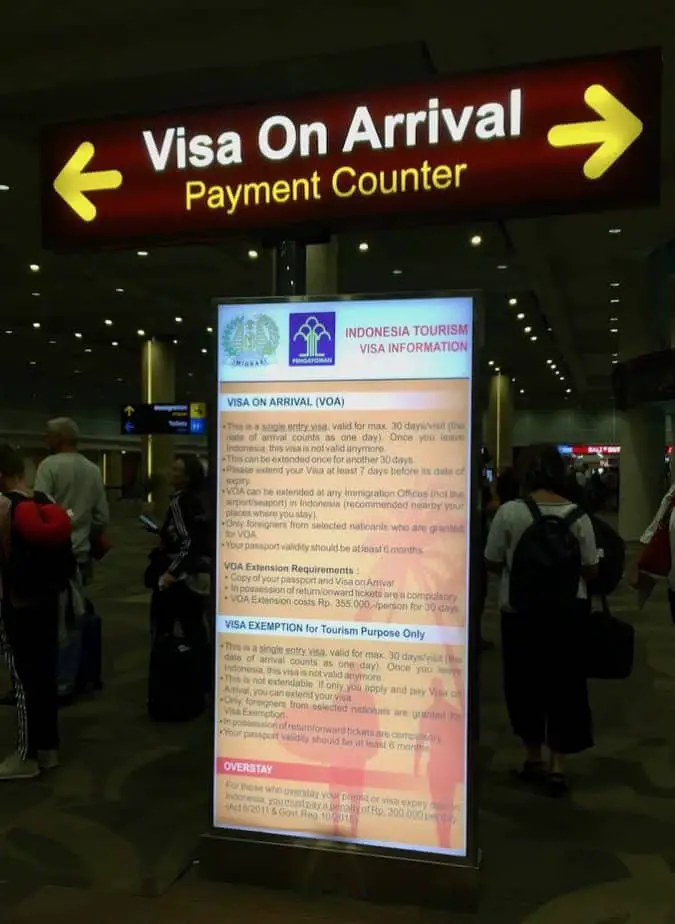 Bali isn't a country but an island located in Indonesia. So check if you need a visa for Indonesia. Most nationalities are able to get a 'Visa-Free Travel' upon arrival in Bali. This is a single entry 30-day visa which is not extendable.
Check the Indonesian embassy website to see if your country is included in the list of 'Visa-Free Travel'. Otherwise, you need to head to the Indonesian Embassy to apply for a visa before traveling to Bali.
If you wish to stay longer than just 30 days then you need to arrange a 'Visa on Arrival' (VOA). This must be done at the Indonesian embassy before traveling to Indonesia.
This single entry visa is initially only valid for 30 days but can be extended for another 30 days at the immigration office in Bali.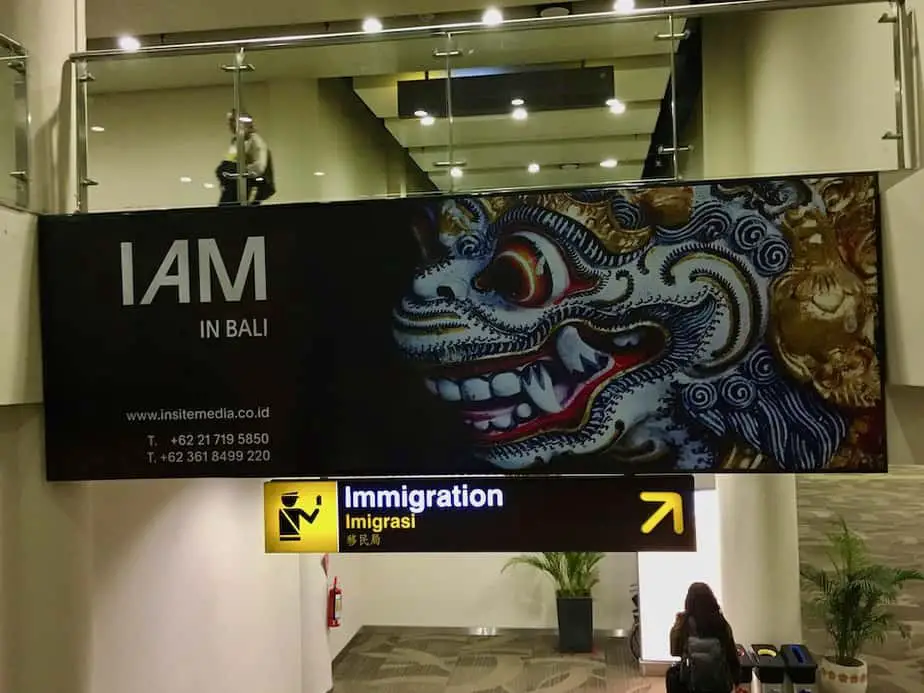 Do note due to COVID-19 restriction as from March 2020 Visa application is on hold for those who wish to spend a holiday in Bali. Tourists can not enter Indonesia. This will hopefully change in the near future.
So what happens if you stay longer than your issued visa? According to the Indonesian Embassy website, you will be penalized IDR 1.000.000 (around USD 70) a day. If you stay longer than 60 days then you can even end up in prison for up to 5 years or get a fine of IDR 500.000.000 (USD350)
#5 Bali is different than other Indonesian islands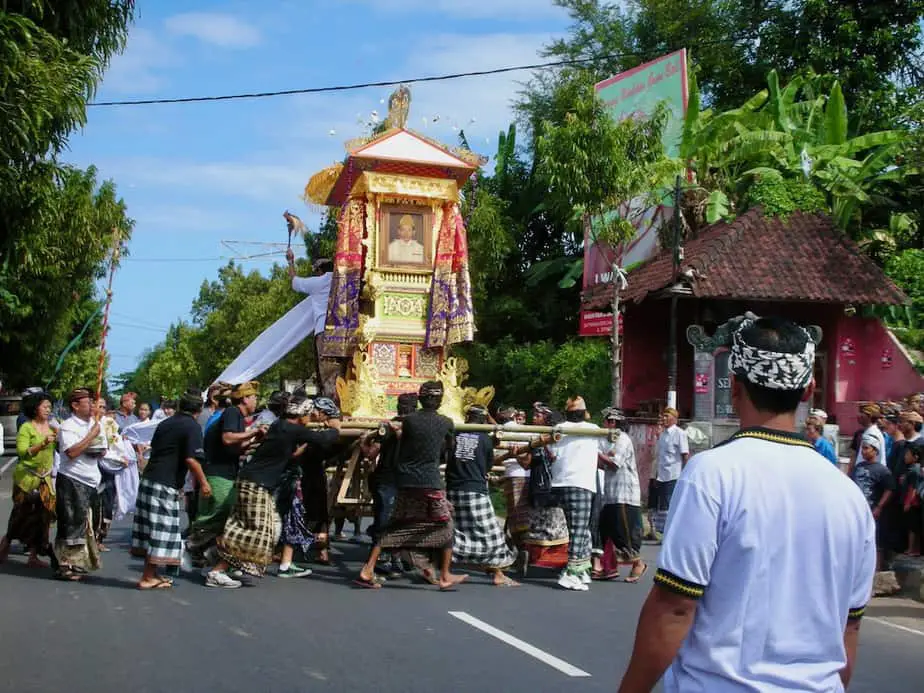 Bali is one of the 6000 inhabited islands of Indonesia. And since Indonesia is a huge country it is not surprising that these islands are very different from each other.
This is also the case for Bali. The big obvious difference is its religion. While Indonesia is known as a Muslim country, the Balinese are Hindu.
Tourism and ex-pat influences have also resulted in differences between other islands. Bali is very well developed towards 'western' standards. This makes it a very comfortable destination and quite easy to travel as a foreigner.
Unlike some other Indonesian islands, the Balinese are used to seeing foreigners and will not curiously follow you around or start calling at you.
English is also well spoken almost everywhere on the island.
#6 Bali is touristy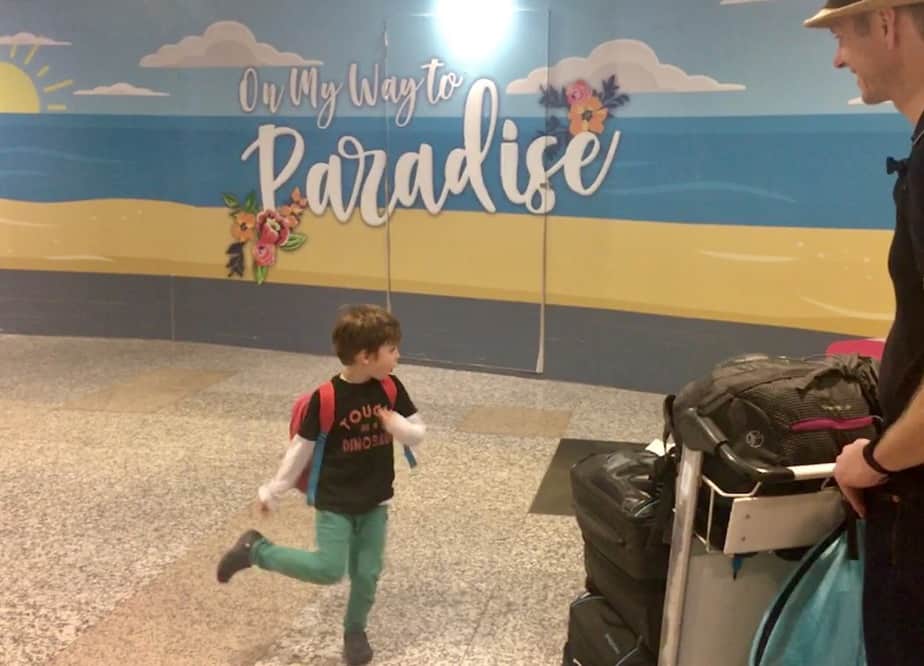 Tourism in Bali has been booming these last 10 years. What was known as the most beautiful tropical island in the world, has now turned into an overcrowded island coping with social and environmental issues.
Understandably many visitors to Bali have been disappointed. But to fully appreciate Bali you must go to the places where the locals are still present.
Avoid the places where tourists outnumber the locals such as Kuta, Seminyak, and Canggu. Why else travel all the way to Bali if not to visit places where the Balinese are.
Here are some tips to make Bali worth visiting:
Make sure you don't find yourself in the ugliest part of Bali
Dare to do something different (stay at a homestay, head to the west or east of Bali)
Don't go to the regular beaches
Wake up early to enjoy the local activity and to avoid tourist crowds.
Avoid rush hour when traveling between places
Avoid places that are now an Instagram-hype.
Be honest with yourself: can you handle a holiday without a latte, western food, wifi, nightlife, and fancy shops? If so, go rural.
#7 Do your research on traveling in Bali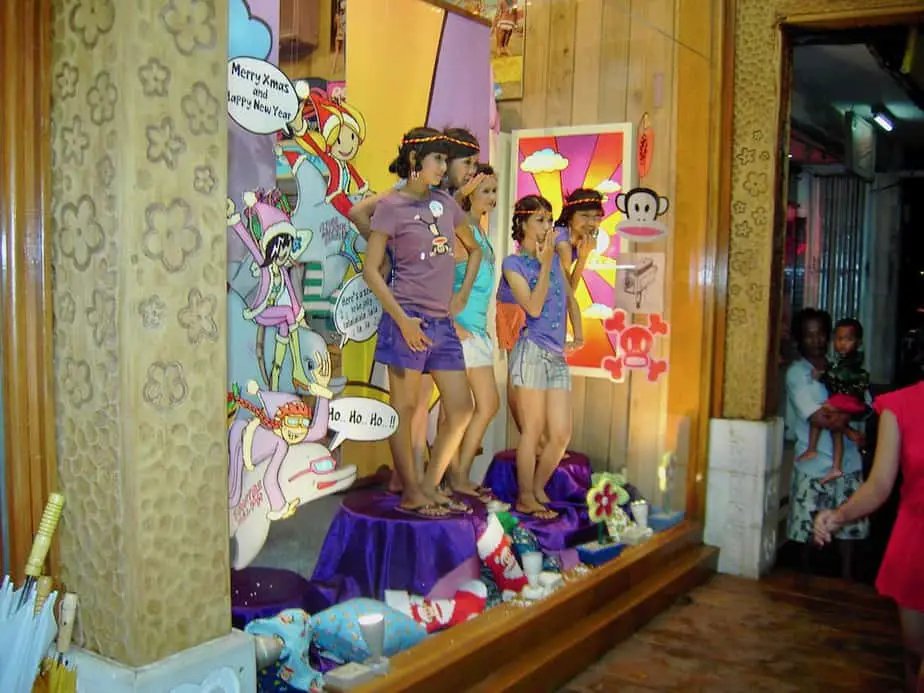 Before traveling it is very crucial to do some research. Insightful knowledge will help you book the best accommodation, create the nicest itinerary, and a list of things to do.
We always recommend leaving Kuta, Seminyak, Canggu, and Nusa Dua area for what it is. This area has become a place where travelers have pushed away what Bali is unique for.
Nightlife, bars, shops, luxury villas, and large restaurants dominate this part of Bali. Rice fields, local Balinese, and their daily religious traditions have disappeared years ago.
It is better to look if the areas in East Bali and North Bali are more your cup of tea when it comes to visiting this island.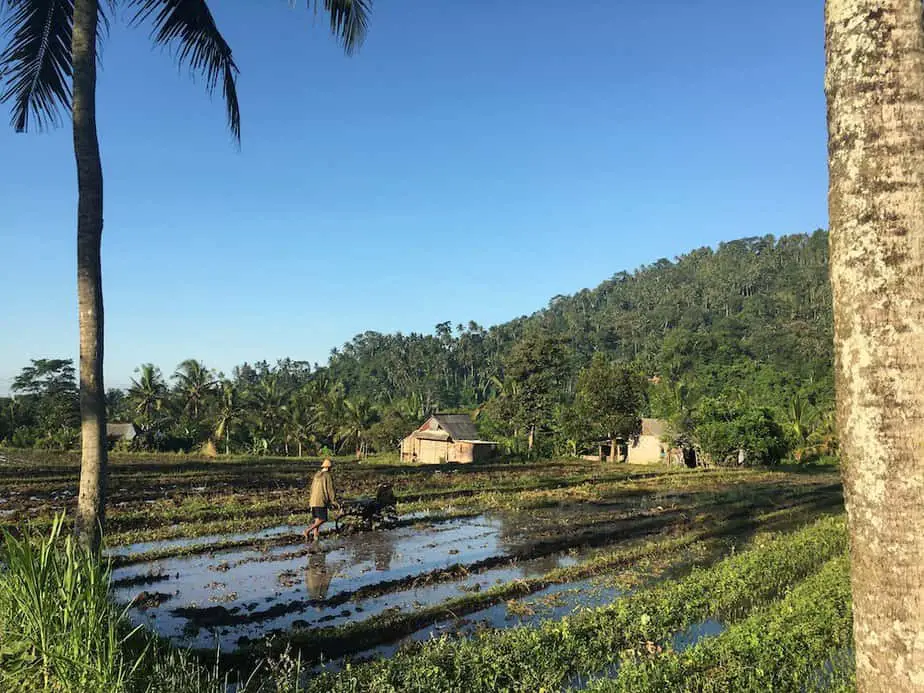 Additionally, while Bali is a pretty small island, the landscapes per area differ considerably. For instance, the beaches in the east are the total opposite of that of the Bali peninsular in the south.
Check what you wish to do and whether or not a certain area or beach will meet your expectations.
#8 Bali is a safe travel destination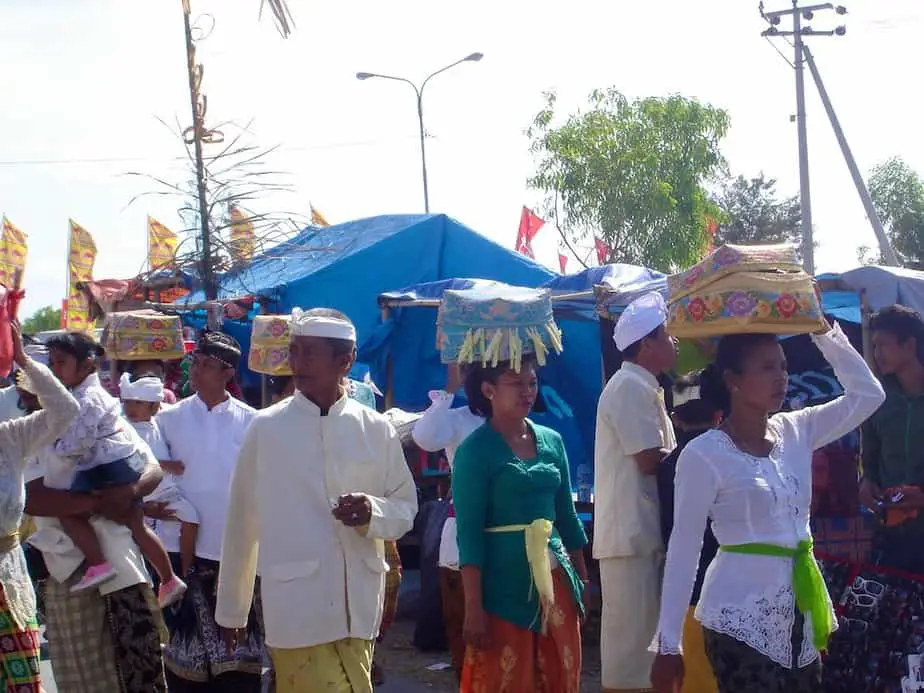 Generally speaking, Bali is one of the safest destinations in Asia to travel to. Like any other place you just need to take the normal safety precautions.
Solo travelers and women travelers don't have to worry too much about traveling by themselves as the Balinese are caring and avoid aggression and conflict at all times.
Just make sure you don't give anyone your hotel name, don't accept drinks from just anyone, and that you are able to get back to your hotel by yourself.
That said since Bali is a popular tourist destination and the major tourist destination such as Kuta and Legian attract a crowd from every corner of the world, you need to exercise a degree of caution here.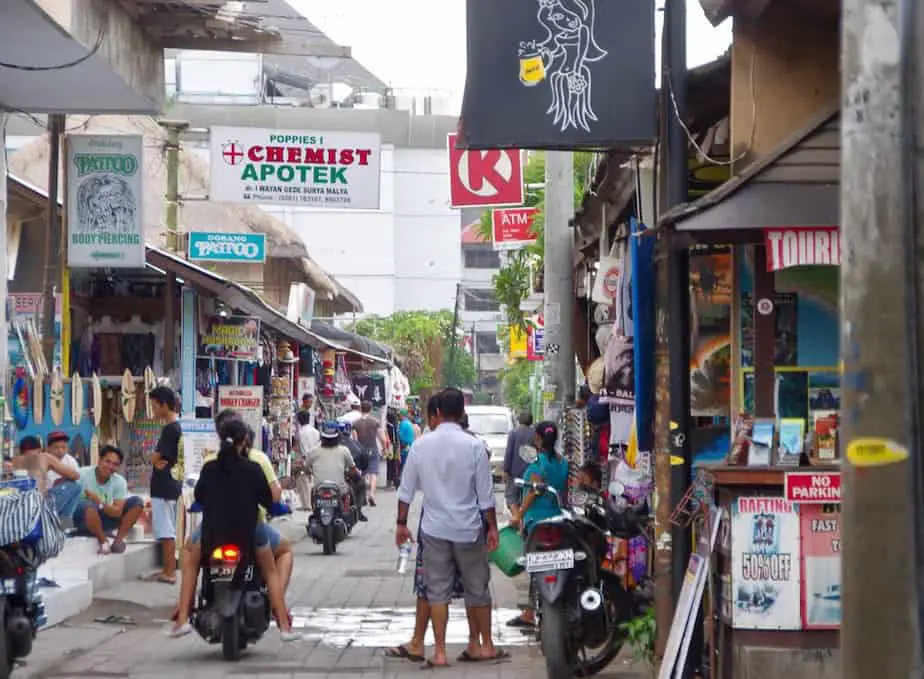 Another issue that we would like to point out is the increase in victims of methanol poisoning. Methanol is odorless and is added to the liquor.
Some say that only locally produced spirits are contaminated but there have been some cases that other liquors that have methanol in them too. Take extreme care as methanol has killed many young travelers in Bali. Contaminated liquor can be sold everywhere, including nightclubs.
Traffic is probably the most dangerous thing you will encounter on daily basis in Bali. It can be crazy. Some motorbike drivers think they are invincible and will make the scariest moves to get from A to B as fast as possible.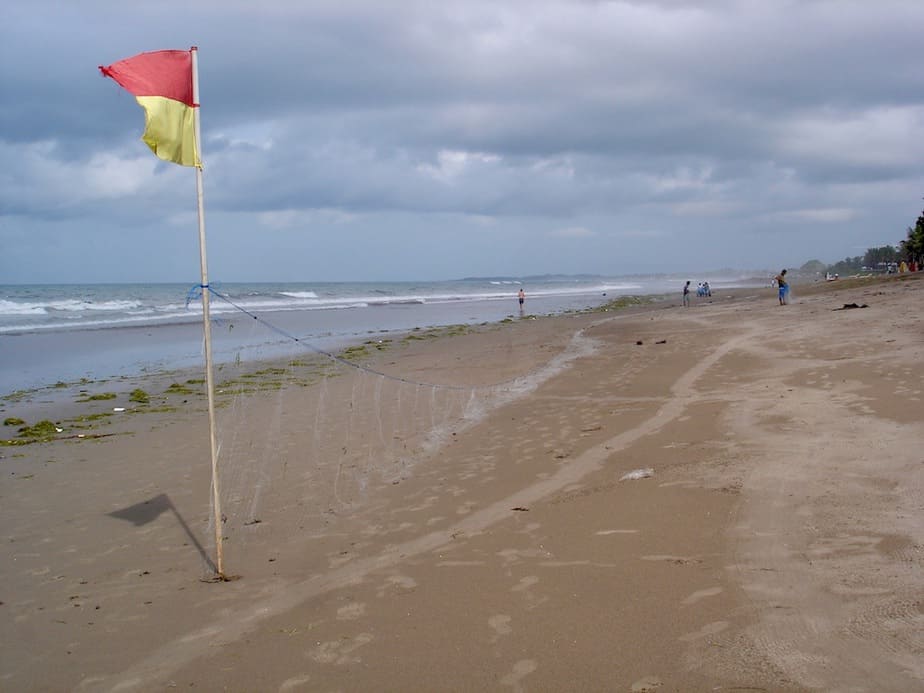 Last but definitely not least, some tips on beach safety. Technically you should be able to determine pretty quickly if it is safe to go swimming or not once you arrive at a beach.
However, beaches such as those in Kuta, Legian, and Seminyak are tricky as the sudden undercurrents are not always visible for those who aren't familiar. Swim only between the yellow-colored flags and don't get in when the red flags are out.
At the less busy beaches there are no flags or lifeguards.
#9 Crime and terrorism in Bali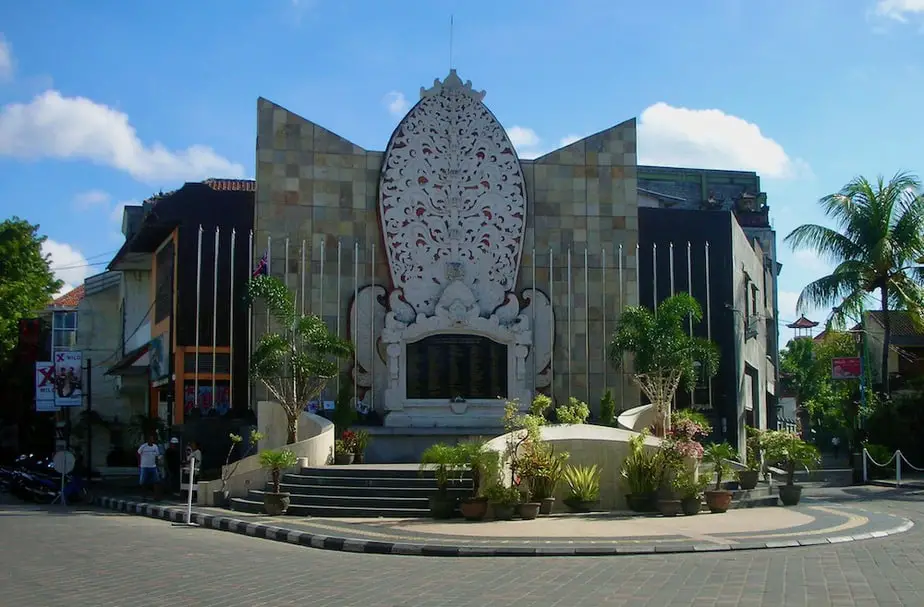 Violent crimes have increased in the last years. Not surprising. Tourism brings in a lot of money attracting all kinds of people looking for easy opportunities.
Theft can be seen as the number one crime. Stealing valuables from hotel rooms and pickpocketing are becoming more common. However, group mugging has been reported too.
When you stroll along busy streets such as in Kuta hold on to your valuables as thugs on motorcycles are known to snatch handbags and backpacks from pedestrians.
As for terrorism, Bali sadly has had two bombings. The first in 2002 killing 202 people followed by another in 2005 killing 20 people. Bali has recovered and there are no official travel restrictions concerning possible tourist attacks.
#10 Don't do drugs in Bali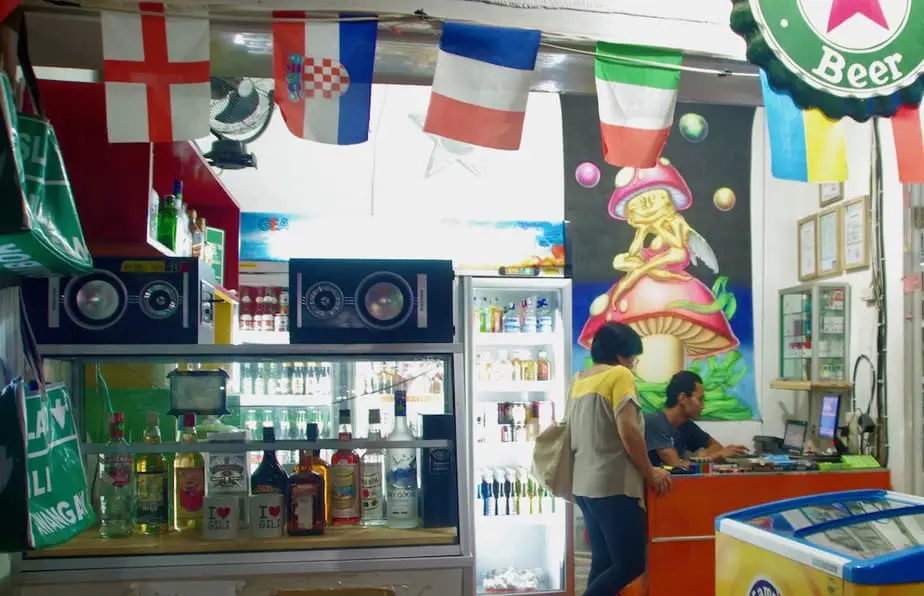 Drugs are a total no-go in Bali. So please don't risk bringing or taking any when in Bali. While drugs seem easy to obtain in Bali, don't be tempted. Especially when it comes to cannabis and mushrooms.
If you are approached and offered any type of drug, walk away immediately. Indonesia has one of the world's strictest drug laws.
Possession of drugs can result in 5 to 15 years of prison. As for drug trafficking, there are many who are now in prison for life or have a death sentence.
There was even a case of a 14-year-old Australian boy being caught with marihuana and he could have been sentenced to prison for 6 years prison. However, the judge gave him 2 months instead.
Illegal drugs are not only cocaine, heroin, ecstasy, LSD, or marihuana but also other types of drugs that can be addictive such as morphine, methadone, codeine, buprenorphine, etc can transport you into prison.
If you do need a certain drug for health reasons then you need an official letter from your health care professional and approval from the Indonesian embassy.
#11 Avoid getting involved with the Balinese police
Being stopped by the police is already nerve-racking. In Bali, it is simply scary as the police are unpredictable.
The police seem to be able to decide what to do according to their mood or how you look. Don't be surprised if they say that you need to pay a certain amount of money straight up or you will need to report to the court in Denpasar.
Driving is the quickest way to get involved with the police. One wrong move in traffic or driving into a checkpoint are moments when you are at the mercy of the police.
So just stick to the local rules. That also means that you should wear a helmet on a motorbike. Yes, even for short distances. And yes, even if the locals do not use helmets.
#12 Check health issues in Bali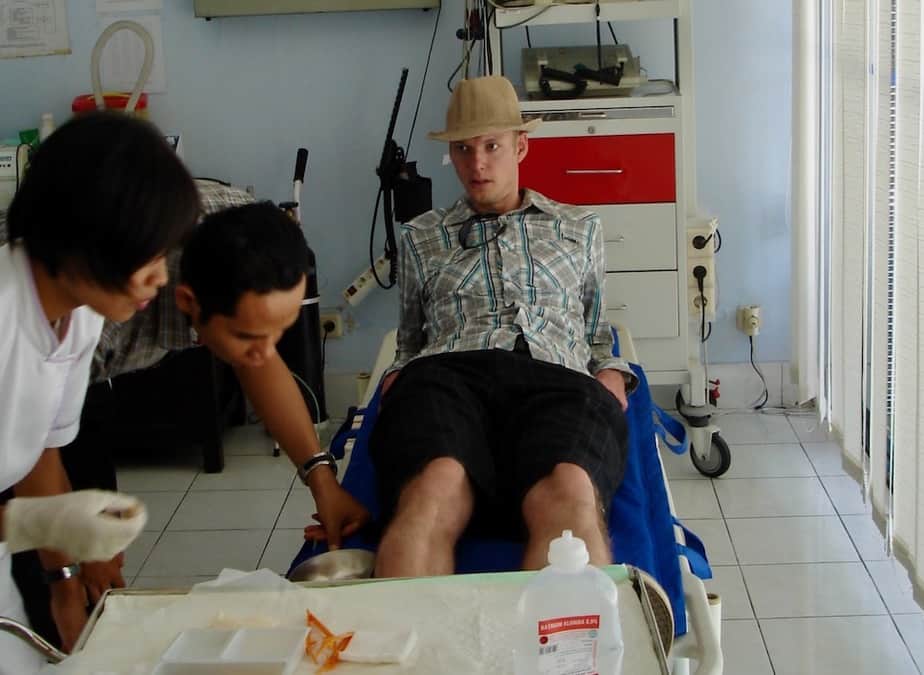 Bali is a tropical island and they have different diseases than the ones in the US, Europe, or Australia. Check if you have all the vaccinations such as Hepatitis A and B and Typhoid.
Malaria is not common in Bali so you don't need any pills. However, precaution is needed once there. There are cases of dengue on the island.
Mosquitoes are the biggest nuisance when traveling in Bali. Some things you can do to prevent being covered with mosquito bites are:
Avoid staying in a room next to still standing water (ponds),
empty flower pots that are filled with water
use a mosquito net when provided
use long-sleeved shirts just at dawn and dusk
close doors and windows just before dawn and dusk
unattended buildings and gardens can attract mosquitos, especially during the rainy season so avoid staying in a room nearby such sites.
#13 COVID-19 restrictions in Bali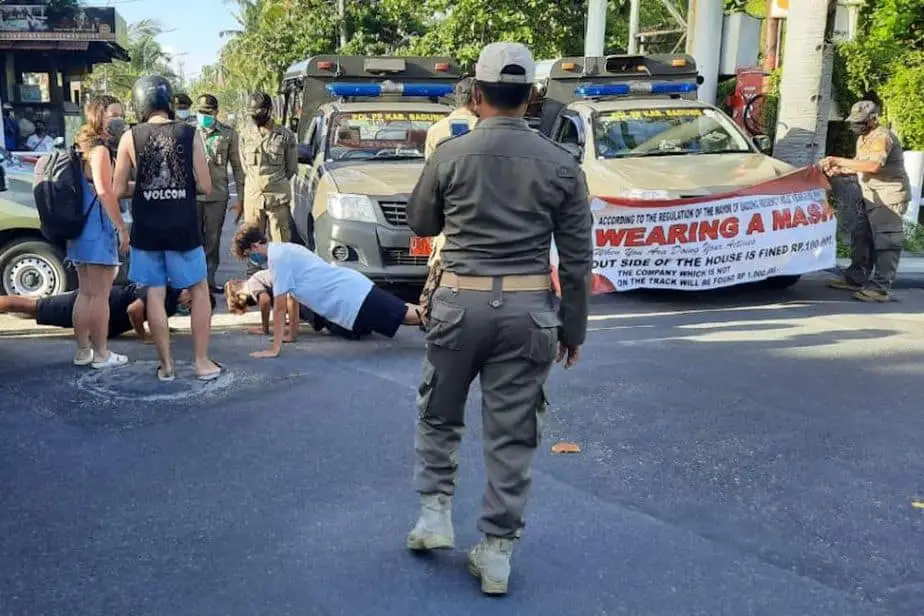 Compared to other areas in Indonesia, Covid is pretty much controlled in Bali. The numbers or affected people are low compared to other countries.
Perhaps the reason is that the local government has been very strict from the very beginning. Bar and clubs were closed immediately in march 2020. Businesses and their guests who didn't take the safety regulations seriously were also closed.
Health-wise the strict rules have had positive results but the consequences are severe. Foreign holiday goers are not allowed to enter the island. This has resulted in the loss of jobs and income for the majority of people in Bali. Companies and businesses have gone bankrupt and those who are still operating are struggling.
Schools and other daily activities have also been shut down since March 2020.
Foreigners can only enter Indonesia with a business visa. If you are able to obtain a visa then you have to fly via Jakarta, as there are no long-haul flights to Bali. Once in Jakarta you will need to meet a list of requirements before being able to continue traveling.
#14 Download useful Apps for Bali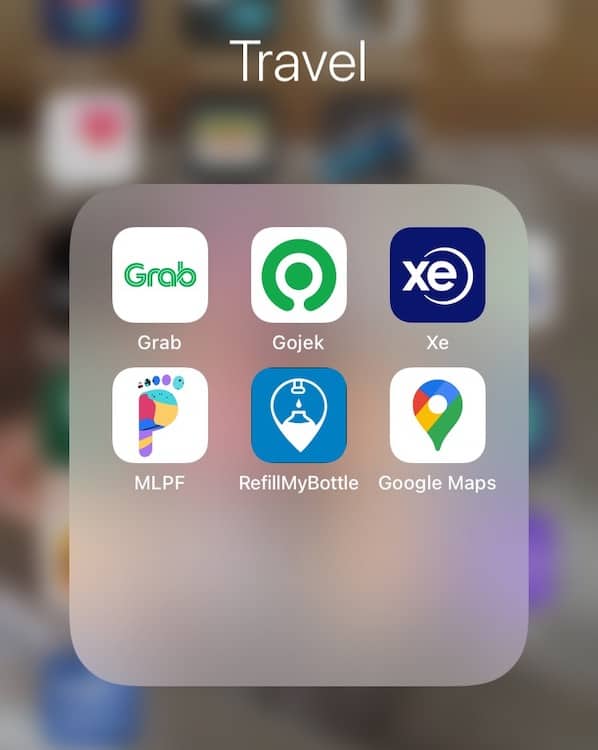 There are numerous apps that will make travel in Bali far more easier and efficient. The ones we recommend are:
The ride-hailing apps Grab and GOjek.
Both the Grab and GOjek app are similar but can differ in price and driver availability. So it is best to use both. You can either order a car or a motorbike.
It is also a convenient app if you want to do takeaway. Place an order through the app and the driver will pick it up at the restaurant. Meanwhile, you can follow the live progress of your order on this app.

RefillMyBottle.
This app aims a minimizing single bottle use by showing locations where you can refill your bottle. Often this is for free or very cheap.

XE currency converter.
This currency app converts the Indonesian Rupiah to any other type of currency quickly. Makes it easy to know what you are actually paying, even when you are offline.

Whatsapp.
This app sounds obvious but we just wanted to let you know that it is a popular app among the Balinese too. Very convenient when arranging a driver or tour guide.

Google Maps.
Not only is google maps very convenient to find your way around Bali, it even shows you the little trails that take you away from the busy roads. The perfect way to get lost intentionally.
This app is also pretty accurate when it comes to real-time traffic information. The color red on your route indicates traffic jams. Best to take another route or change your travel plans if you don't want to waste your time in traffic.

Mylittleplasticfootprint.
This app is not only a good app to reduce the use of plastic at home, but also during your travels. It gives you alternatives to plastic items often used for traveling.

Your hotel booking app.
Any hotel app will give you an option to see what is available in the area.
#15 Arrange an International driving license
Renting a self-drive car or motorbike gives you a lot of freedom to explore the island. If you go for a common motorbike which is usually a 125cc or 150cc you don't need a special motorcycle license, a regular car license is also accepted.
However theoretically additional to your regular license you must have an international driving license too.
I'm not going to advise you to do differently, but ever since I have been renting a bike in Bali I have never been asked to show an international license at the rental place.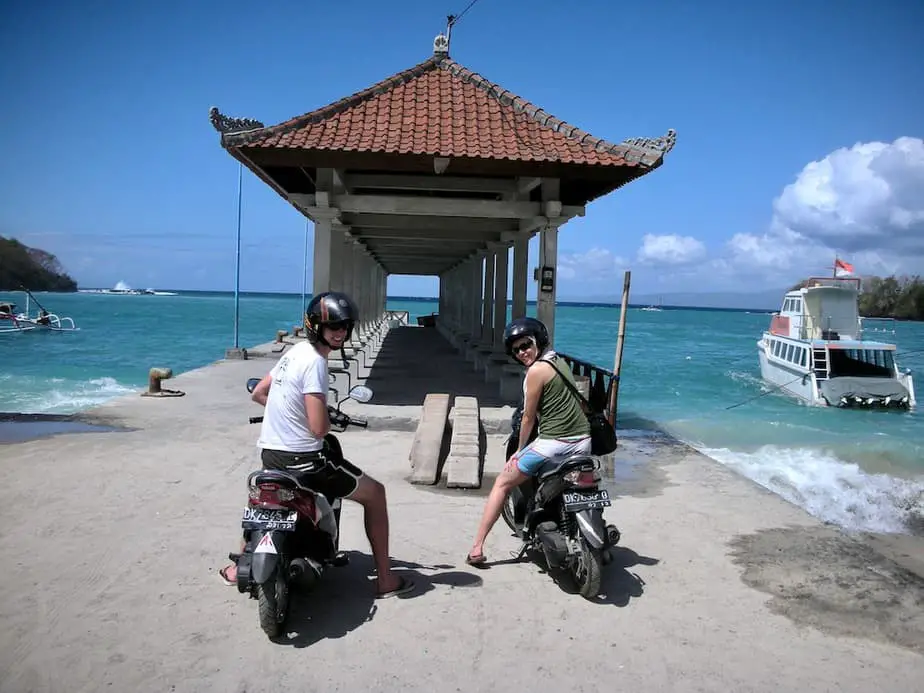 The police can stop you easily from minor traffic mistakes. Also, they also set up roadblocks at unexpected places. They will stop everyone, not just tourists.
If they catch you without the correct papers you will be fined immediately. It will cost you around USD25 (which goes into their pockets as we never received a proper receipt) or you have to go to court.
It is basically up to you. If you want to run the risk then it's possible to rent a motorbike without the necessary driving license. As for a car I know it is stricter and many car rental places ask you to show a valid driving license.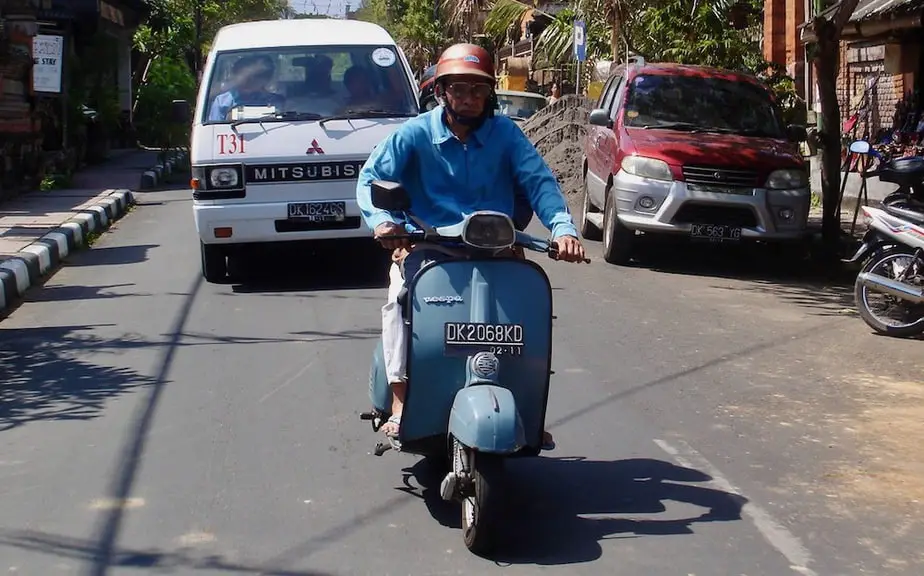 So to be on the safe side, arrange an international driver's license before you leave for Bali and carry it on you together with your original car or motorcycle license.
If you haven't got both you can obtain a tourist driving license at Palayan Sim Tourist in Kantor Bersma Smasat on Jalan Cok Agung Tresna in Denpasar (0361-243939). The license costs around Rp 200.000.
Also, be aware that they drive on the left side of the road! If this is all getting too much for you, you can also rent a car with a driver. Perfect if you don't want to get frustrated by the crazy traffic!
#16 Wifi and Mobile Internet availability in Bali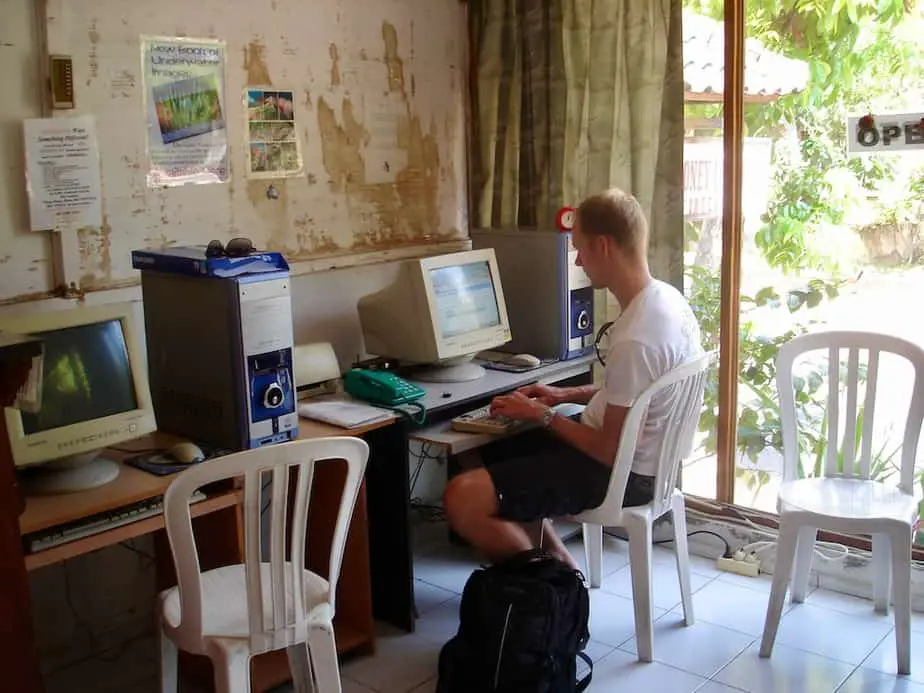 Bali is well developed when it comes to online access. Everywhere you go you are likely to have Wifi. It can be somewhat slower at cafes and smaller accommodation, but it is there.
But we highly recommend getting an Indonesian pre-paid sim card. Make sure you buy them at the Telekom kiosk. You can find them everywhere in town. They are not hard to find. Usually, the little shops covered with flashy banners.
You need to bring your passport to register. The kiosk is able to register for you and it is processed quickly.
Make sure you double-check at the kiosk exactly what type of package you want. Some are for roaming only while others have call and SMS text possibilities.
Three popular providers in Bali are:
| | | | | |
| --- | --- | --- | --- | --- |
| Provider | Package | Valid | Coverage | Price IDR |
| Telkomsel Simpati | Internet OMG! 25GB | 30 days | very good | 152.000 |
| Telkomsel Simpati | Tourist Card 10GB + 300sms +300 domestic & international calls (check countries first) | 14 days | very good | 100.000 |
| XL | HotRod 16GB | 30 days | good | 220.000 |
| IM3 | Freedom Internet 21GB | 30 days | good | 75.000 |
| IM3 | Freedom Combo 20GB + calls | 30 days | good | 50.000 |
The top 3 pre-pay sim card providers in Indonesia
#17 Electricity
In tourist areas, the volts are 220-240, but in somewhat remote areas it can be 110 volts. Outlets are plugs with two rounded pins. If you forget to pack an adapter there are many shops in Bali which sell those.
#18 Lack of Public Transport in Bali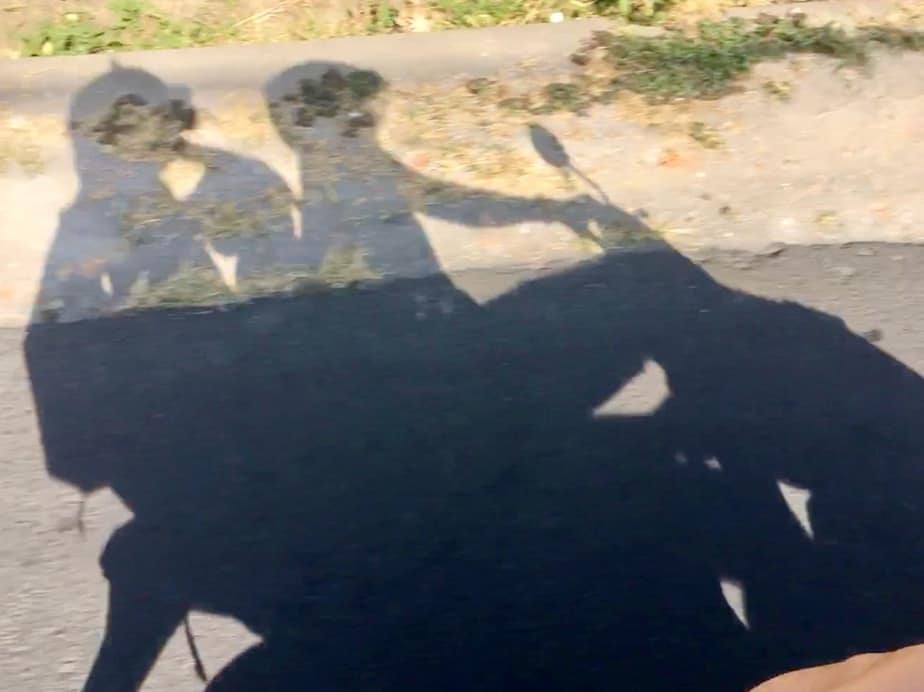 Trains, descent bus schedules, and undergrounds do not exist in Bali. To get around the island you need to hire a driver, rent your own transportation or buy a ticket from one of the tourist transit busses.
Luckily there are many other ways to get around Bali. The prices for motorbike rental and private drivers are very reasonable so keep this in mind when planning and budgeting your trip.
#19 Bali's has a plastic soup problem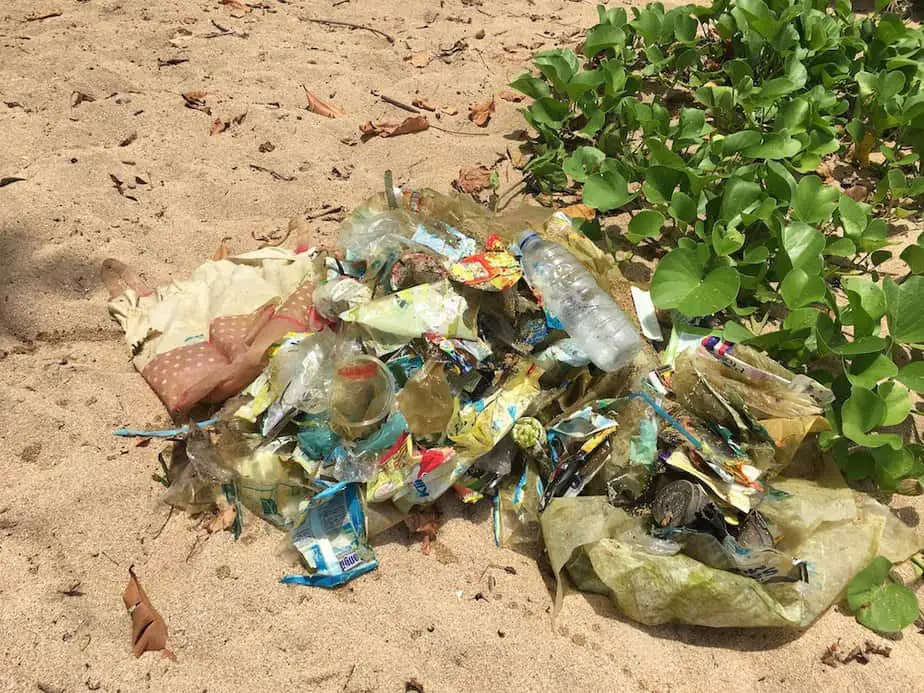 Bali is tackling huge rubbish problems. During the rainy season piles of rubbish are washed on the beach and rivers are blocked by plastic.
The main reasons are:
tourists create a lot of rubbish, according to BBCNews 3,5 times more than a local resident.
plastic is used almost for everything in Indonesia
Balinese used to use natural products that would not pollute the environment, however, this has been replaced by plastic
lack of infrastructure for good waste disposal
Luckily Bali is trying to resolve this problem and many organizations are dedicated to cleaning the island.
I do believe that Bali is heading in the right direction. Especially after visiting other Indonesian islands where rubbish along the streets is still a common sight.
As a traveler you can also easily help by reducing the use of plastic.
#20 Plan to travel slow to fully enjoy Bali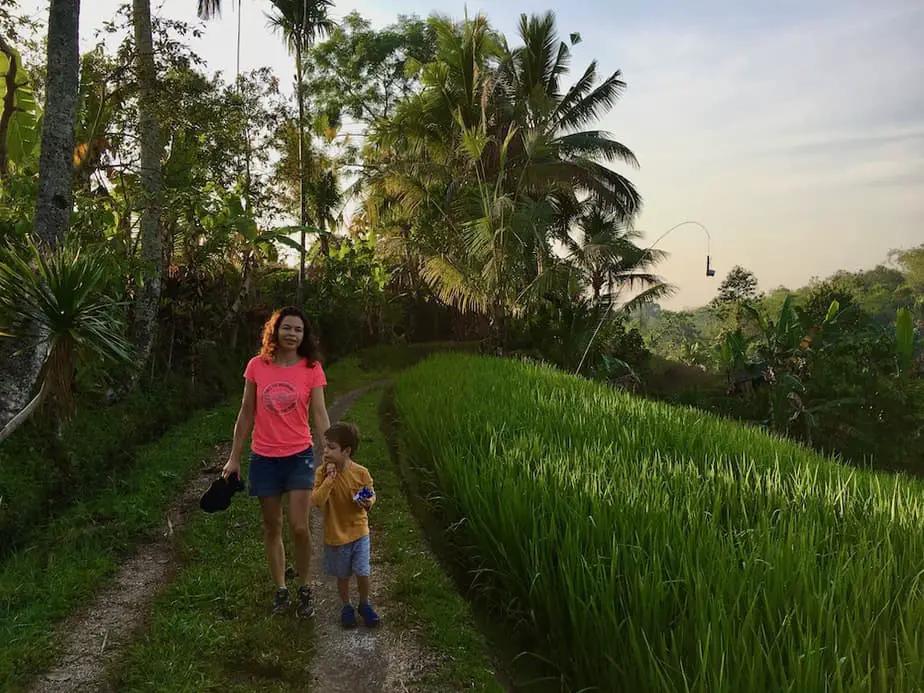 Slow travel will leave a more valuable feeling than rushing through the island just to say you've been there.
You don't want to be in the car the whole day just to see rice fields on the other side of the island.
Instead, plan a couple of days there to fully experience the rice fields. Wake up in the morning for a morning stroll, enjoy the views in the afternoon and fall asleep with the sounds of nature.
#21 Know the local Balinese way of life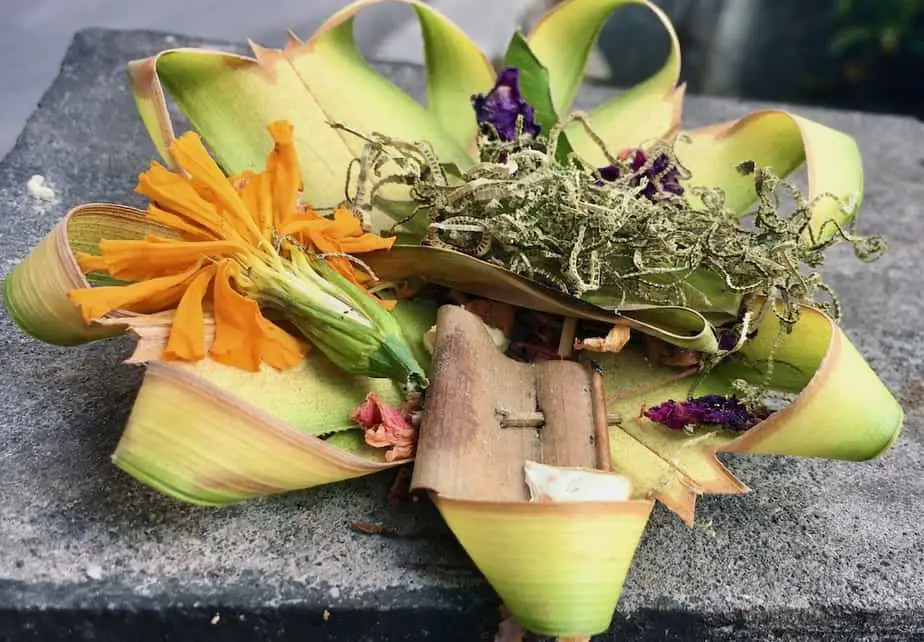 When planning a holiday the focus is often on what to do and where to stay. However, if you take a bit more time to read about the history and the cultural life of Bali you will appreciate your trip to the island much more.
You will notice and understand many things that make this island special such as their offerings, family compounds, how they dress, etc.
For instance, just knowing a couple of Indonesian words and showing respect (such as receiving and giving things with the right hand) will create a positive connection.
Also when you plan to be among the Balinese, such as visiting a temple or staying at a homestay make sure you dress modestly. For a visit to a temple, you will have to cover your arms, wear a sarong and a sash around your waist.
#22 Plan your holiday to Bali around a religious festival
Festivals are one of the highlights in Bali. The Balinese will be carrying the most amazing offerings while the temples and streets are beautifully decorated.
There are many religious events going on throughout the year. You should try to figure out if there is one going on so you can at least witness one.
The biggest event is Kuningan and Galungan which are held twice a year according to the Gregorian calendar. But temple festivals are just as memorable which are held more often.
#23 Don't plan to visit all the Balinese temples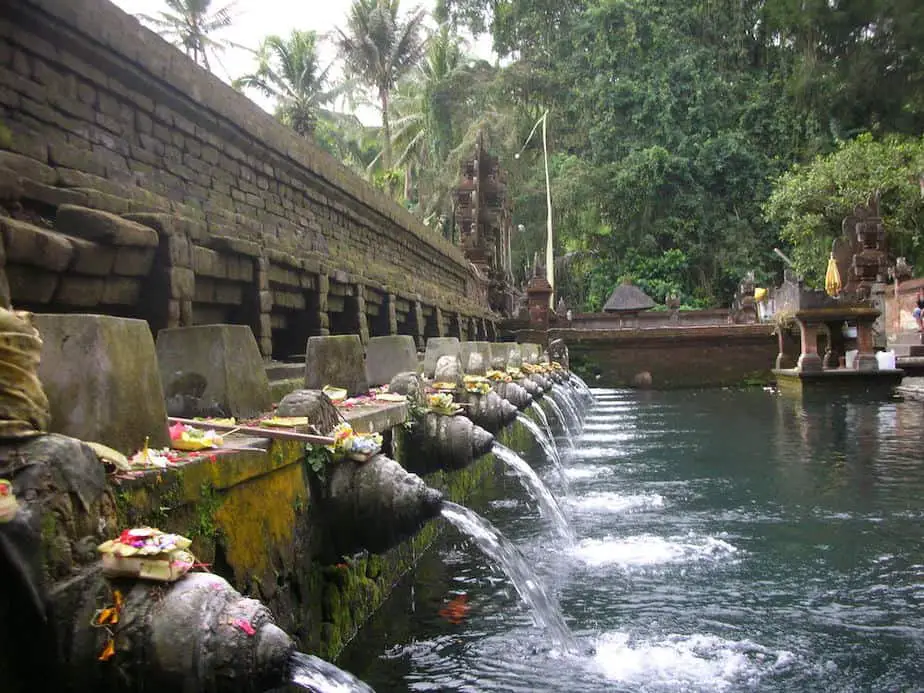 Bali is an island of temples. You will soon notice that you will be jotting down a long list of temples you want to visit. Don't. You will be oversaturated by number 4.
Each big temple in Bali has something unique. Nevertheless, after a couple, you will notice less appreciation and your visits will be shorter.
So just go to the temple located close to where you are staying and take the whole morning to be there. You will notice and enjoy the little details more which is far better than checking off the long list of all the temples you have seen.
#24 Know which Bali beaches suit you best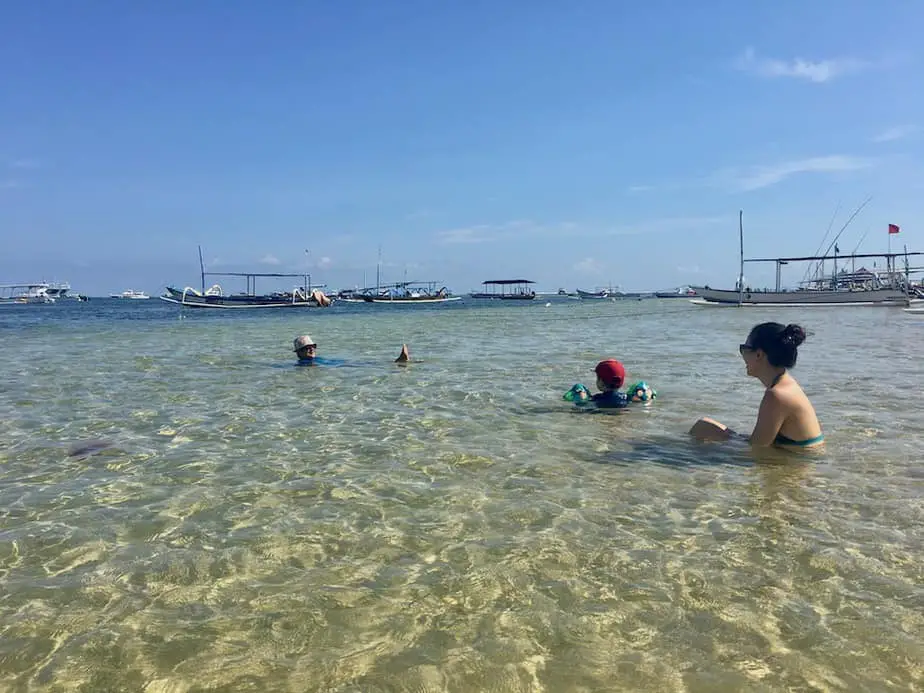 The great thing about Bali is that all its beaches are different. Sanur beach is entirely different than Amed or Padangbai beach.
It is wise to check out exactly what you hope to do at a beach and what kind of vibe it has. If nightlife is important then Pemuteran or Balangan beach isn't the best option.
If you want to go surfing head to the beaches in the Bukit area instead of Candidasa.
We have created a long list of all the beaches we have visited and highlighted what kind of beach it is.
#25 Traffic will spoil your holiday in Bali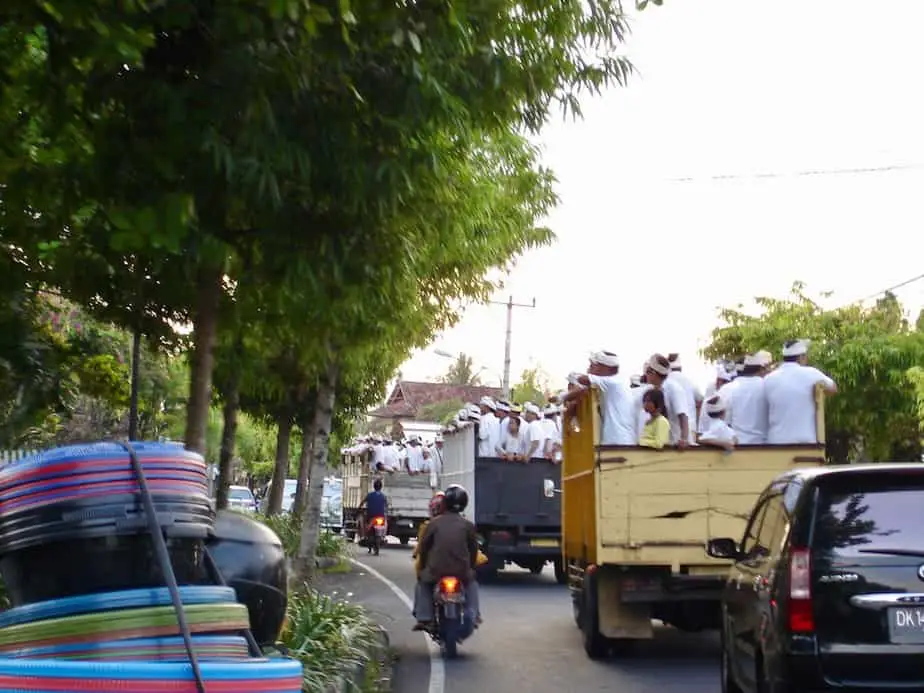 Traffic is one of the biggest problems in Bali as a result of the rapid development on the island. The southern areas are the worst. What will normally only take 15 minutes can last up to an hour during rush hours.
Try to minimize your time on the road by staying at different places instead of doing day trips only.
Also add more travel time to avoid being stressed out.
#26 Location in Bali is everything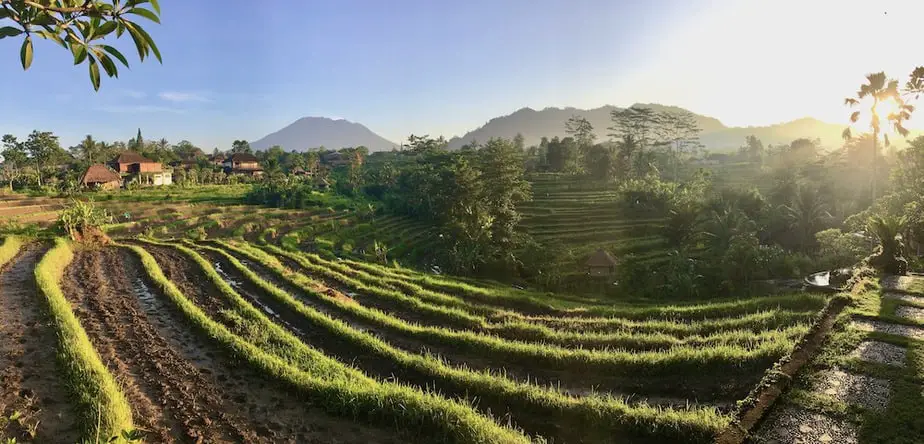 The location that you choose will determine your holiday experience in Bali. So choose wisely.
First, check if the village suits your holiday needs. Once you are ready to choose your accommodation check on google maps if it is where you expect it to be.
Many hotels say they are located in Jimbaran (technically they are) but once you look closer you will see that they are located on the hill. If you don't mind driving to the beach then that is fine, but if you expected a beach within walking distance you will not be happy at all.
Also, make sure your accommodation isn't located right next to a busy main road. This is the case with many privately owned villas.
Motorbikes are the number one mode of transportation in Bali. Locals use it to get to work or go to the market very early in the morning. This will likely open your eyes if you are a light sleeper.
If you are staying in rural villages, expect to wake up by roosters. There is no way around it. This is part of Bali so you just need to embrace it.
#27 There are a lot of places to stay in Bali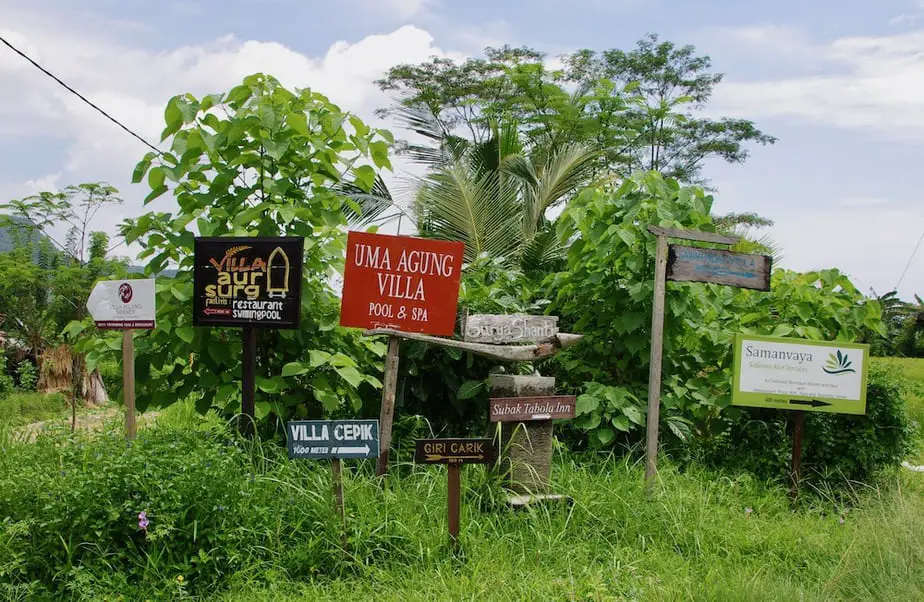 Try to search for local home-stays or eco-accommodations that suit you. The choice is diverse in Bali and by staying at these types of accommodation you support local businesses and sustainable initiatives.
Be aware that many accommodations promote being located in the ricefields or have rice field views, but the reality can be disappointing. We have seen many accommodations where there was a small patch of rice fields left, while the rest of the grounds was built with other facilities.
It's pretty difficult to find accommodation with a good view in crowded areas such as Kuta, Seminyak, Canggu, and Ubud. So double-check you are going to get what you hope for.
#28 Cash makes life easier in Bali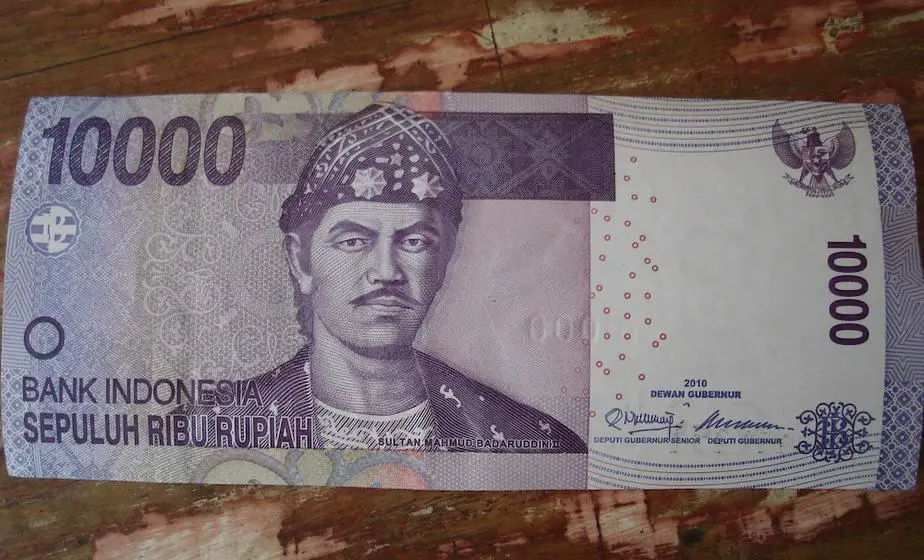 Cash is pretty crucial in Bali. Most often it is the only way to pay at small shops and restaurants. Some beaches have a small entry fee, just as parking in villages and at tourist sights.
However, small changes are very convenient when taking a taxi. Sometimes the taxi driver claims he doesn't have the money back, especially if it is just IDR 10.000 or IDR 20.000. It's an easy way to earn some extra money.
If you use the Grap or Gojek app you will see the fee beforehand making it possible to have cash ready before pickup.
ATMs are widely available on the island. Use the ones located outside a bank or those located in convenient stores.
If you are heading to rural areas, make sure you bring enough cash. They might have an ATM but you don't want to waste your time looking for it.
#29 Prices in Bali can be in US dollars
If you book a tour or an accommodation the prices can be displayed in US dollars. This seems to have started when the Indonesian Rupiah started to fluctuate.
Even when the rates are in dollars, they will be converted into the Indonesian Rupiah when you eventually pay.
#30 So-called Balinese guides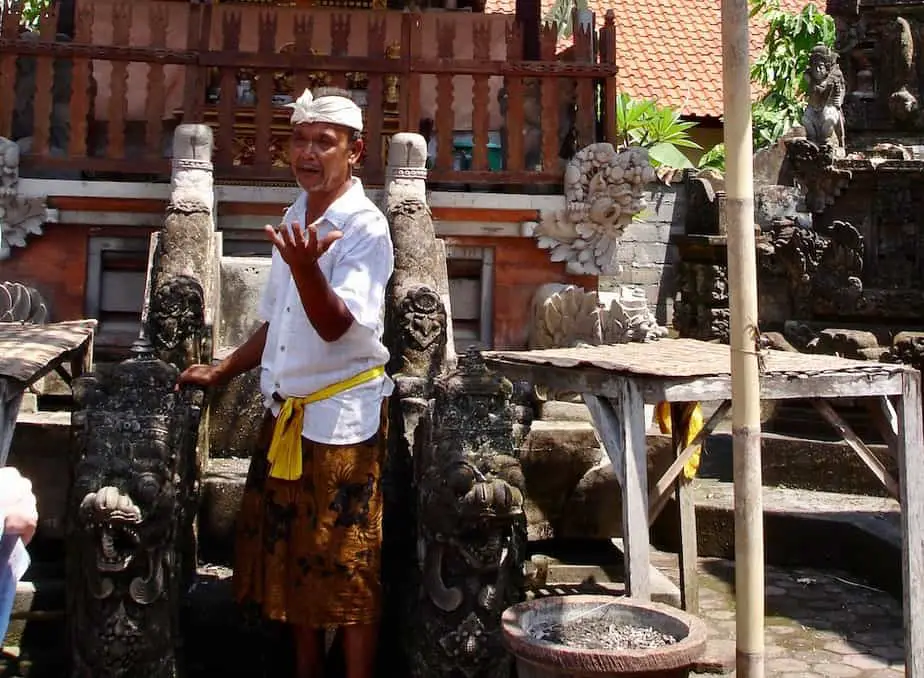 The Balinese are friendly and are always open for a chat. But when you are at a tourist site try to figure out if the person just wants a nice chat or perhaps something else.
Usually, somebody will pop out of nowhere and start a conversation, followed by being an informal guide on your visit. If you want more information on the site make sure you ask if he or she wants a fee.
If you rather skip the unexpected local insight, just decline politely. Otherwise, you will end up with a guide who will ask for an unreasonable amount of money for his services.
#31 No GoPro repair shops in Bali
The GoPro is a favorite camera among travelers. However, we noticed that there are no shops where you can fix it. Luckily most of us can switch to the mobile phone to take pictures and videos.
Those who rely on their GoPro make sure you are aware of its limitations in Bali once it is broken.
#32 Counterfeit products in Bali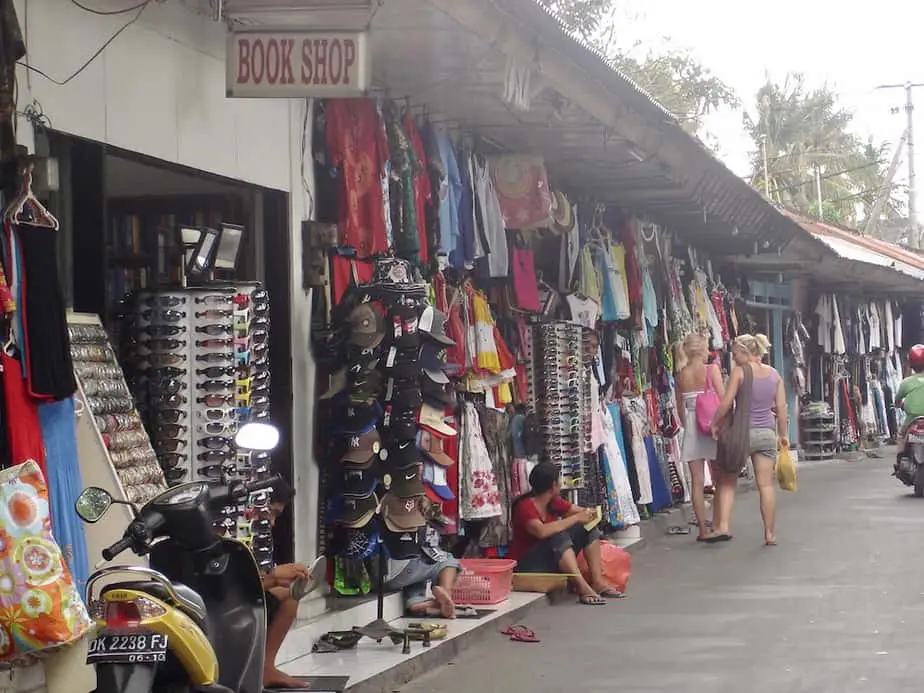 There are amazing products for sale in Bali. A lot of things are made locally and are unique souvenirs to take home.
However, Bali is also known as the place to get brands for a fraction of the cost. Well, there is a reason. Expensive brands sold at low prices are fake. If you want to be sure the brand is genuine head to the branded stores or the shopping malls.
#33 Storage on your phone/camera external cards
Make sure you have prepared all your storage before you leave for Bali. How is the memory of your phone? Is your iCloud or Google drive updated?
If you are taking pictures with a camera take enough external cards with you. We always recommend taking several cards with just 2GB instead of 10GB or so.
If you lose a card or your card is broken, at least you will not lose all your pictures. Believe me, my memory card suddenly broke and after 10 years it is still too painful to think about it!
#34 Dogs in Bali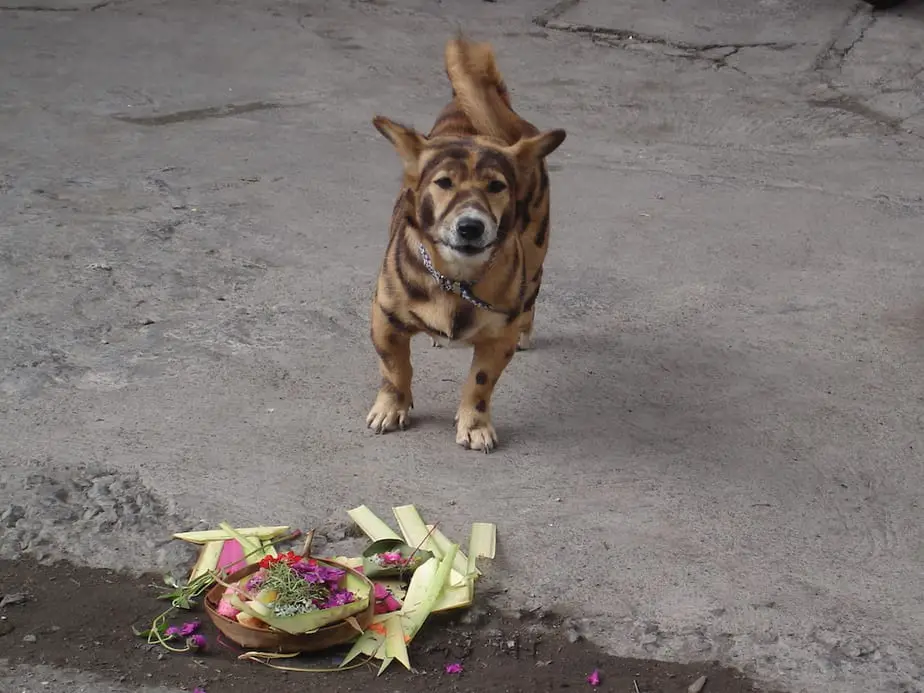 If you love dogs then you will enjoy Bali. Dogs are everywhere. There is likely a dog that is looking for a nice scratch behind the ears at the beaches, at small warungs, or at an accommodation.
You might be concerned about the welfare of the dogs. But luckily the government and a lot of animal welfare groups have set up programs to eradicate rabies or search for homes.
Many dogs wander around town the whole day and know where to find food and return home. If you do find a dog that looks sick or malnourished then you should contact Bawa (Bali Animal Welfare Association). On their website, you can find additional information on responsible tourism concerning animal welfare.