Sustainable tourism and eco travel in Bali are getting more attention due to climate change and the negative footprint of traditional traveling. Travelers are becoming more conscious about traveling. This also counts for a growing group going to Bali.
Over the past 20 years, Bali has suffered from its success. And like many others like us, we believe that change is desperately needed to maintain the uniqueness of this island.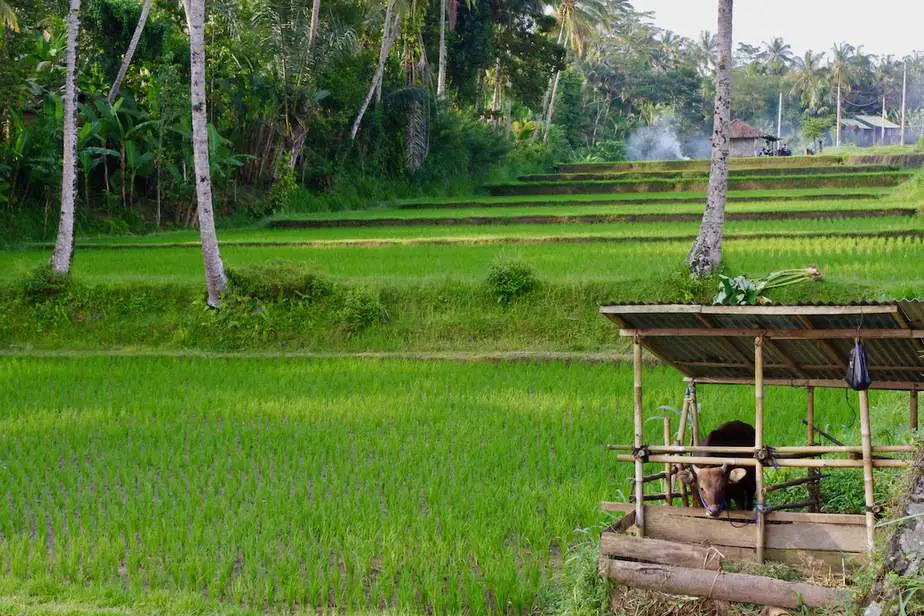 Fortunately, today you can find more and more inspiring companies and organizations in Bali that focus on sustainable tourism, nature conservation, and participation of the local community.
You can also find stunning eco-accommodations and other businesses that aim at increasing the use of local eco products which have led to great successes.
There are wonderful examples of those who are willing and dare to make a difference.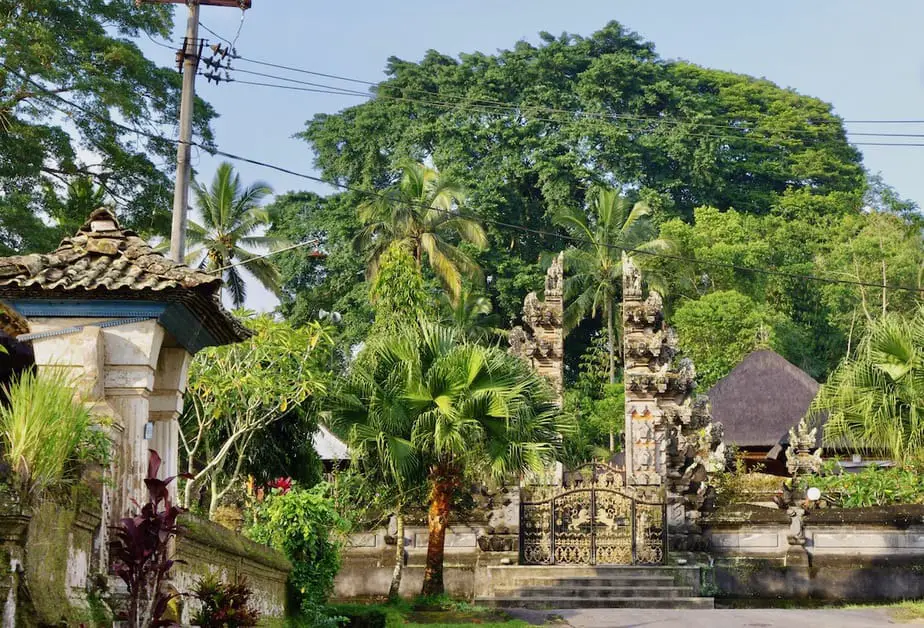 Is Sustainable Tourism in Bali An Option?
Implementation of sustainable tourism seems to be a very likely course that Bali should take. This island is the perfect place as the Balinese have always been very nature-oriented.
The Balinese believe that their gods live on their highest mountains and that everything has a soul. This means a tree, a stone, and even water. Additionally, they have always been dependent on their natural resources, and nature is incorporated in their religion and in their daily life.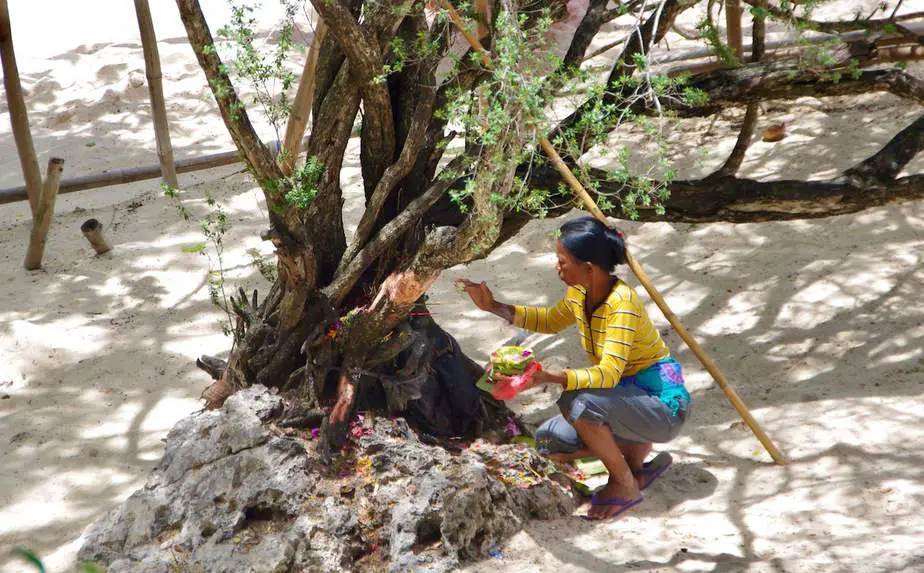 They have been living through the "Tri Hita Karana" (meaning the three causes of well-being') philosophy for hundreds of years.
The three causes quickly explained are:
living in harmony with fellow human beings through compassion and communal cooperation,
being in harmony with God by conducting rituals and offerings to appease the deities.  and appeasing the deities.  
living in harmony with the natural environment which involves conservation and being in balance with nature. 
A perfect example of this philosophy is Subak, an irrigation system that provides a natural stream of water to their rice fields since the 9th century.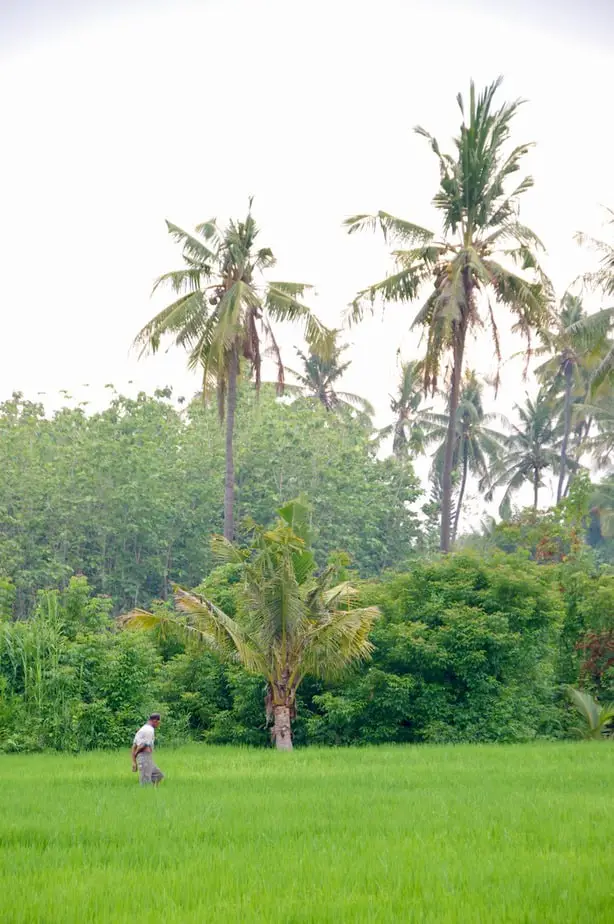 You might be surprised to know that Bali's natural surroundings are threatened by massive tourism development. 
Sadly, while sustainable and eco-tourism is present it isn't the course many are willing to take. Today the main focus of the majority of people on Bali is to make as much money as possible while not thinking about the consequences.
External influences, short term profits, and irresponsible policies that highlight greed for profit over nature and social conservation have damaged the island immensely.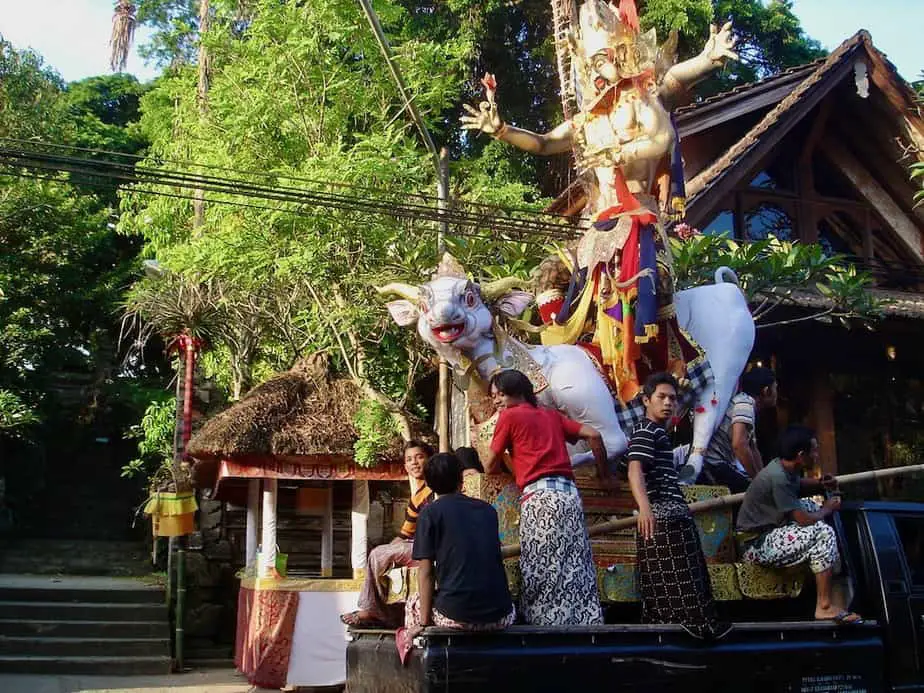 It seems that everybody wants to build a hotel or villa without looking around and realizing the damage they are causing. A perfect example is Canggu village. A couple of years ago it was deserted but once its neighbor Seminyak became too crowded, tourism development started to pour into Canggu.
Today Canggu is struggling with traffic jams, lack of land, lack of water, etc. So as you can guess, villas are started popping up more towards the north. And with platforms such as Airbnb, it is easier to promote private villa complexes online.  
This is something not only Bali is struggling with but actually the whole world. It's shocking to know that certain parts of the island have been changed in just a short time while it has been living in harmony with nature for hundreds of years.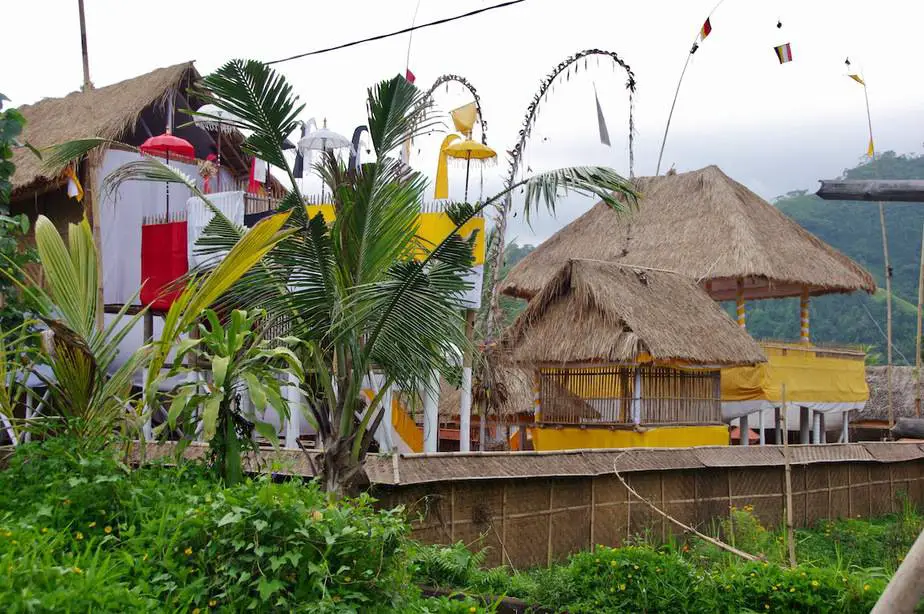 It's really a pity to see that this overdevelopment and lack of planning have been the accelerator of Bali's current problems. This could mean Bali's downfall too.
But we always remain hopeful. Awareness of the effect of climate change, plastic, water scarcity, etc. has already led to amazing changes in Bali.
Impacts Of Tourism In Bali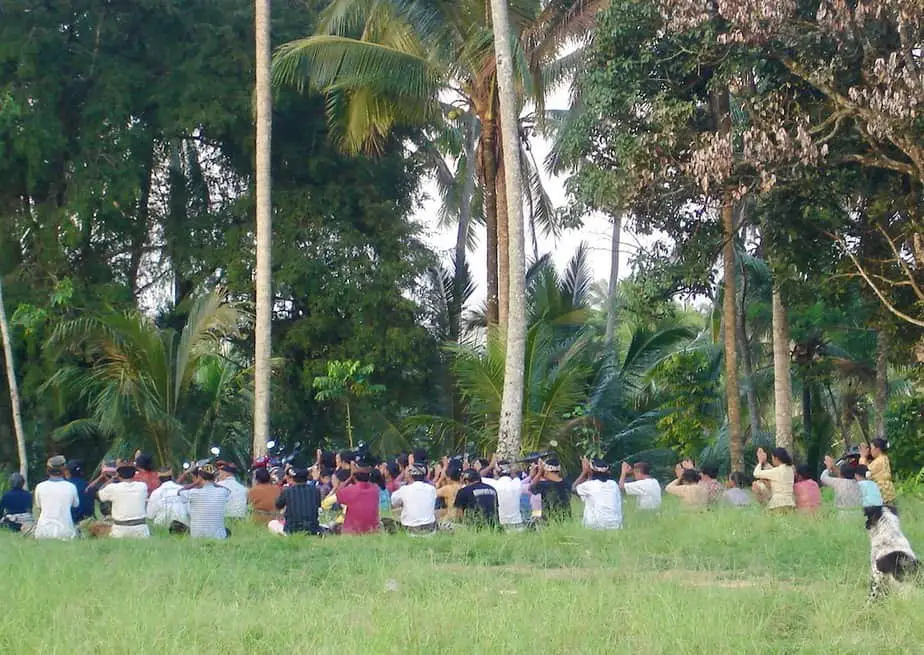 Bali has always been pictured as an exotic paradise. There are plenty of beaches, mountains, rice fields, and the people are lovely. Their culture is attractive and unique. Moreover, you can have access to affordable luxury and stay in five-star resorts and villas without paying a fortune.
But if you dig deeper, just inches then you will see that this paradise has been in danger for decades.
Like many tourist destinations, Bali has thrived on the growing numbers of visitors in the last couple of years.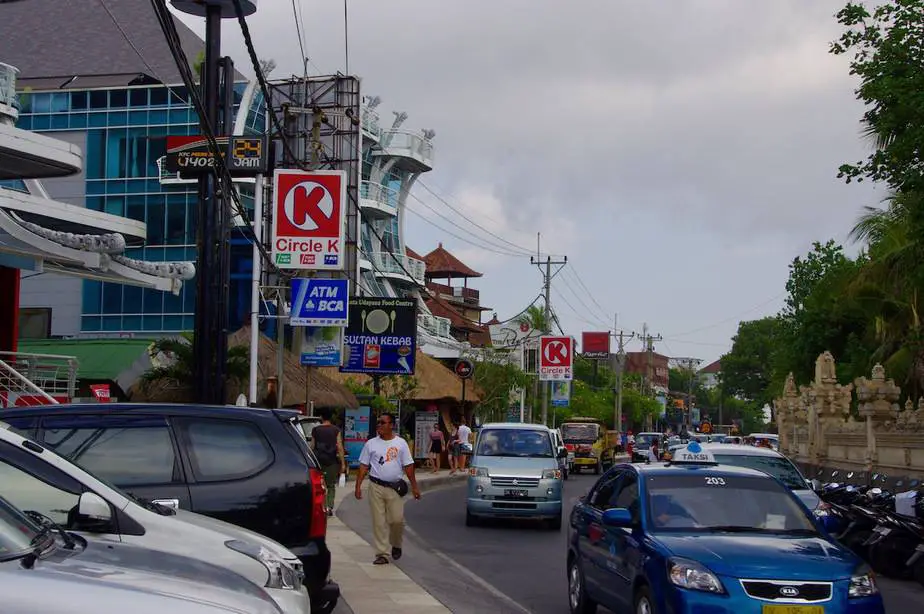 Bali has experienced an explosion in tourism numbers. While in 1993 it received 155,597 foreign tourists, in 2008 it had grown to 1.97 million. It did not stop here. In 2019 it grew to 6.28 million visitors. That's incredibly shocking, especially since Bali is such a small island.
We believe that Bali has already exceeded its carrying capacity.
Just head to villages such as Kuta, Legian, Seminyak, and the Canggu area and you can see that space is becoming scarce. Being stuck in a traffic jam for hours every day is just one example… 
The Benefits Of Tourism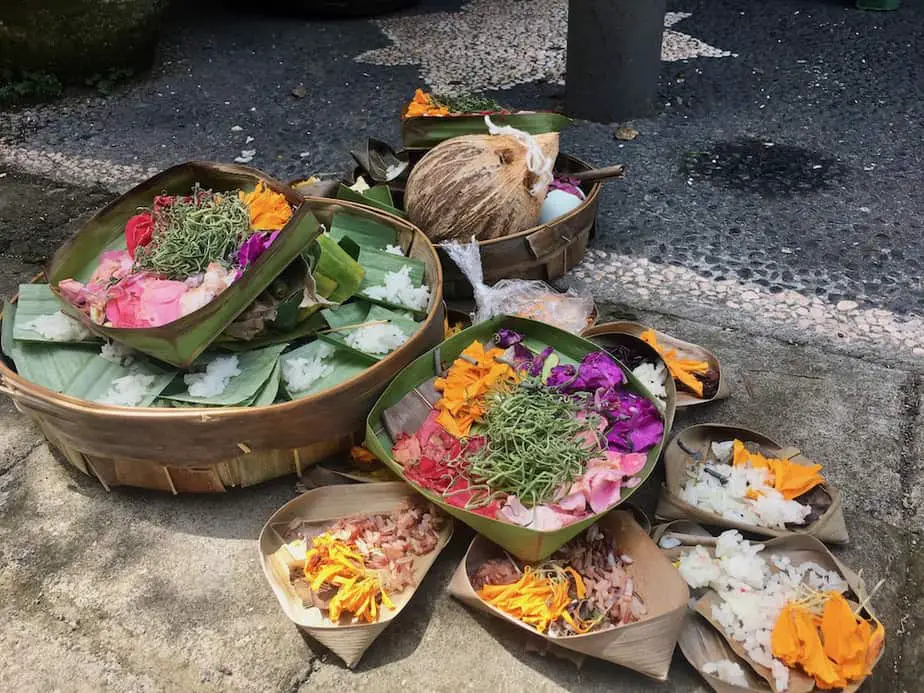 Besides creating jobs and generating more money for the island, tourism development has benefited locals as well. Today it accounts for 80 percent of the economy, directly and indirectly. This has made Bali one of the richest islands in Indonesia.
Some quick examples are:
Free health care on the island.
Temples are maintained with the income of ticket sales.
Local customs and traditions are kept alive.
Improved infrastructure.
There is a greater demand for Balinese arts and crafts worldwide.
There are many programs that support disadvantaged children.
Improved language skills of the Balinese.
What Are The Negative Effects Of Tourism In Bali?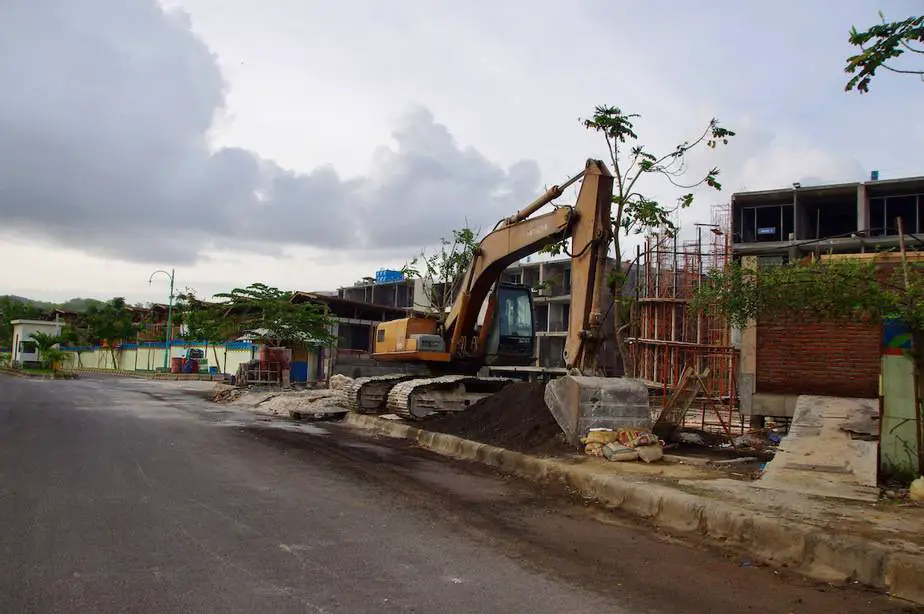 Unfortunately, there are more disadvantages than advantages to mass tourism. Most travelers are not aware of their impact on the island. 
Many choose Bali for being a safe and cheap destination that has large numbers of accommodations that meet western standards while having access to familiar food. 
To put it more bluntly, they could have chosen any other tropical destination in the world.  But surely you have to agree that this is not the way to travel? Only taking what an island has to offer without giving anything back?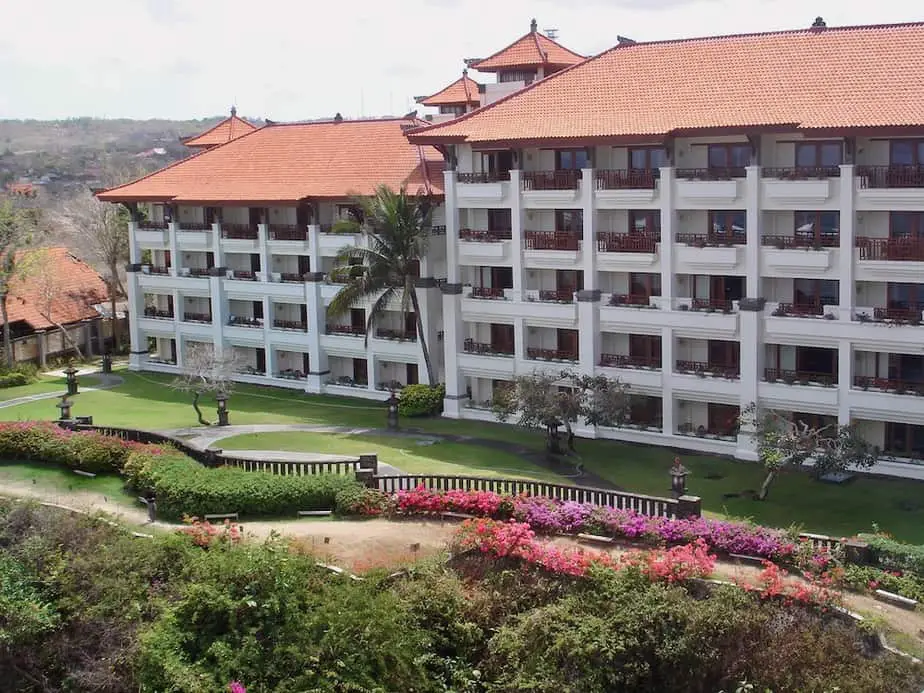 Of course, you can argue that you are spending all your money during your holiday, so the Balinese are surely profiting from this type of traveling.
You may think so, but jobs in the service industry such as hotels and restaurants are poorly paid. And even worst most of the money remains in the own country of the traveler (airline ticket, hotel booking, travel agencies) or it goes straight to the foreign investors.
Just 10% to 15% actually reach the local people directly, except if you would go for an all-inclusive package holiday. Then it will be even less.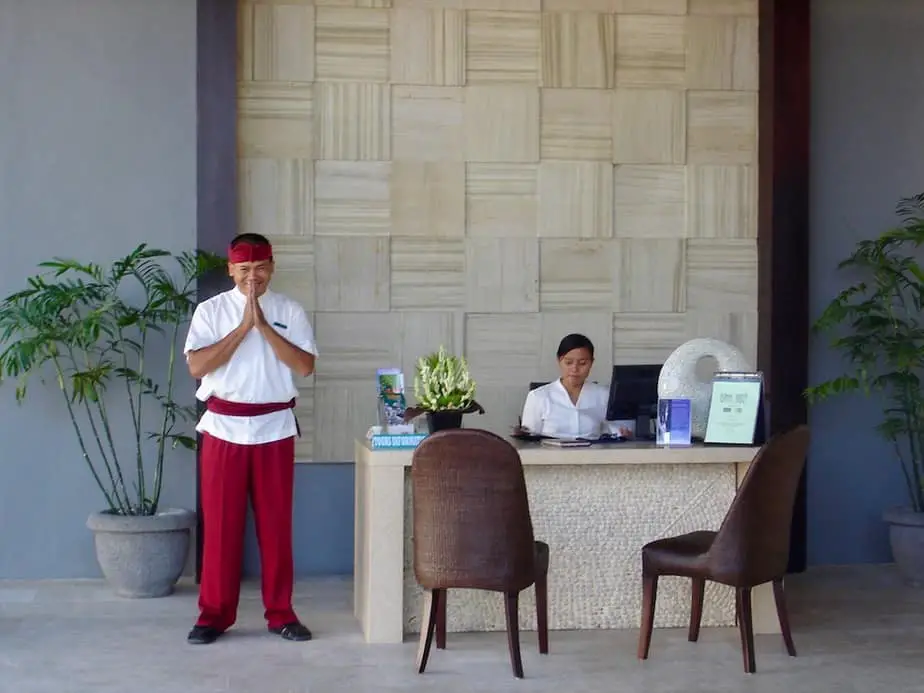 This is because most of the tourism 'planning' is done by the Indonesian government located in Jakarta or by foreigners. Local Balinese are not involved in the whole process, including the massive profits. People outside become rich while the Balinese see their surroundings change for the worst.
Negative socio-cultural impacts of tourism in Bali
It's a fact that most of the Balinese are not profiting from tourism. They have to struggle with bigger losses such as an increase in prices of common goods, housing, resource depletion, and land displacement.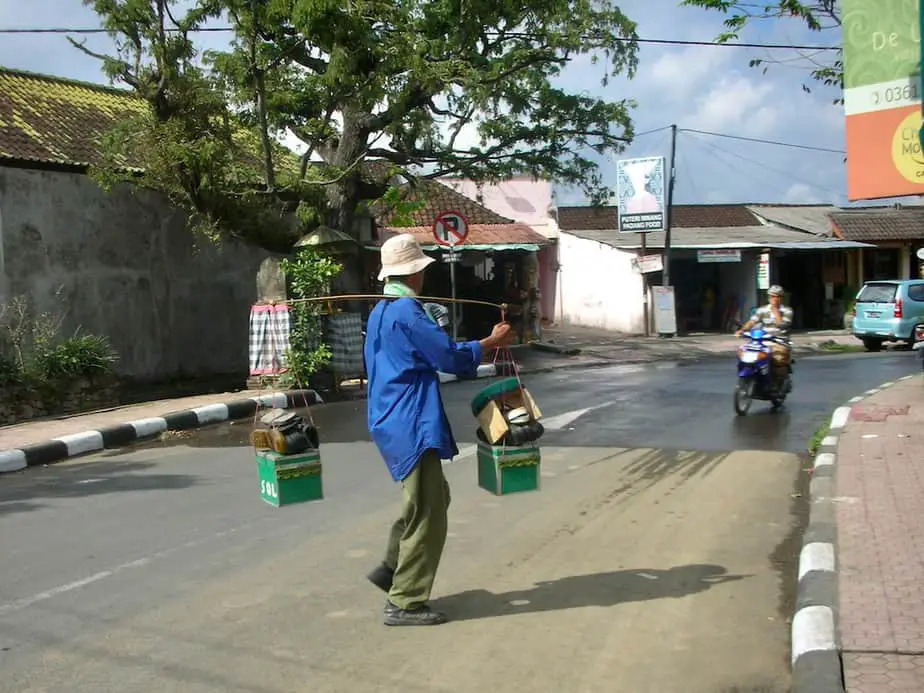 And don't forget those villagers who were forced to leave their land when hotels and golf courses were built. This is what happened to the people at Nusa Dua and the area around Dreamland beach. 
Not only does it affect the local people but there are major consequences for the environment too. Water is used up for showers, baths, swimming pools, fountains, and green lawns.
Additionally, while the Balinese culture is probably what makes Bali so special, it is also changing due to tourism. Those working in the tourist industry can become negligent towards their religious and social obligations in their villages.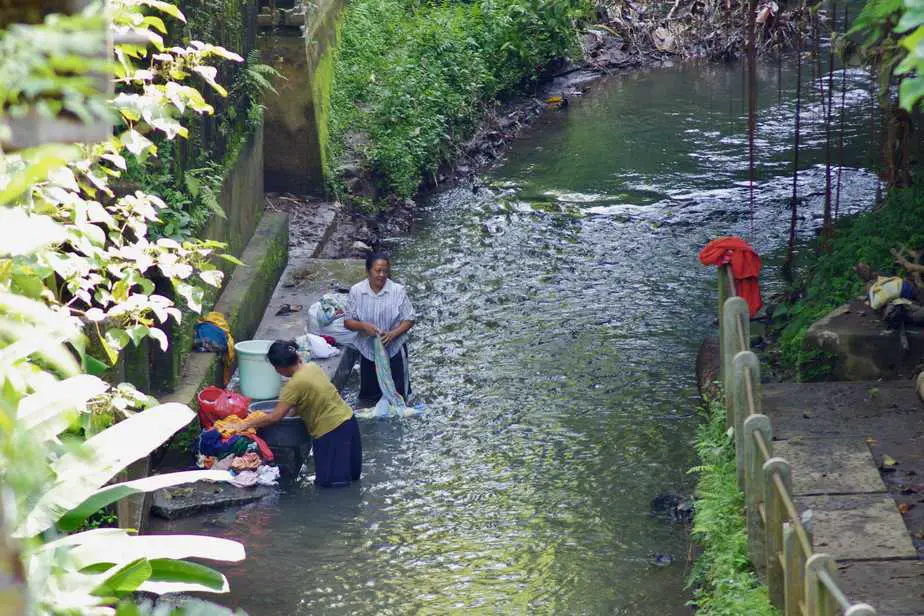 Another example is that people are ignoring the architectural philosophy that Bali has applied for centuries. New buildings should not be built near temples. The Trump Nirwana hotel near Tanah Lot is an evident example of dismissing this rule.
Just as land being sold to foreigners without consulting the village Banjar. This has led to conflicts such as villagers throwing stones into the windows of new build properties. 
Now Balinese are also selling their land. You can't really blame them considering a large amount of money they can get for it. They can use this to help their family or start another business instead of working in the fields every day. Again short term gain will lead to long term loss.
Impact on the Environment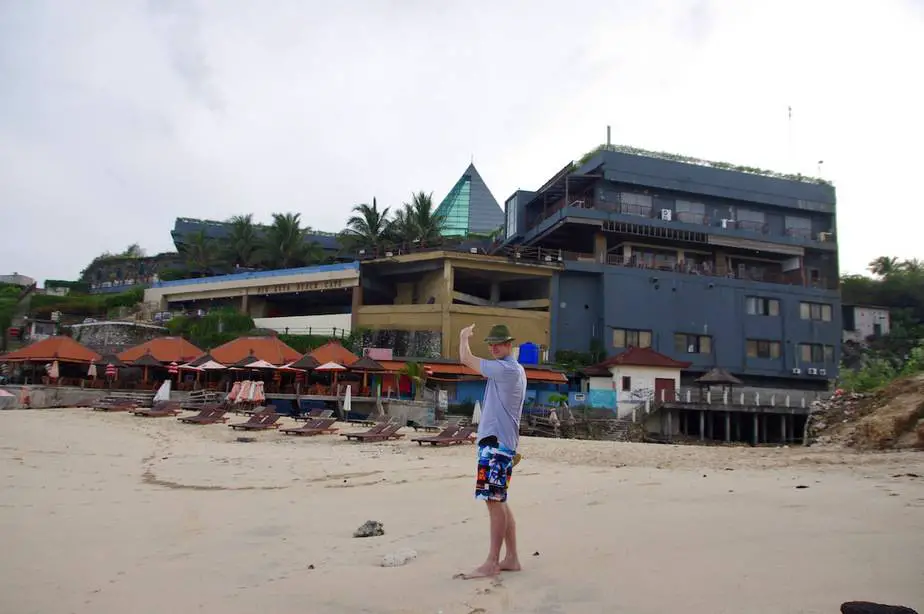 Sadly other disadvantages have a long-term destructive impact on the island and eventually on the Balinese.  Overcrowding, traffic jams, damage to water resources, loss of land, and waste are just a few visible impacts of daily life on the island. 
Did you know that in some cases local people have to search for water because the hotels and villas with their private pools have taken groundwater and well water?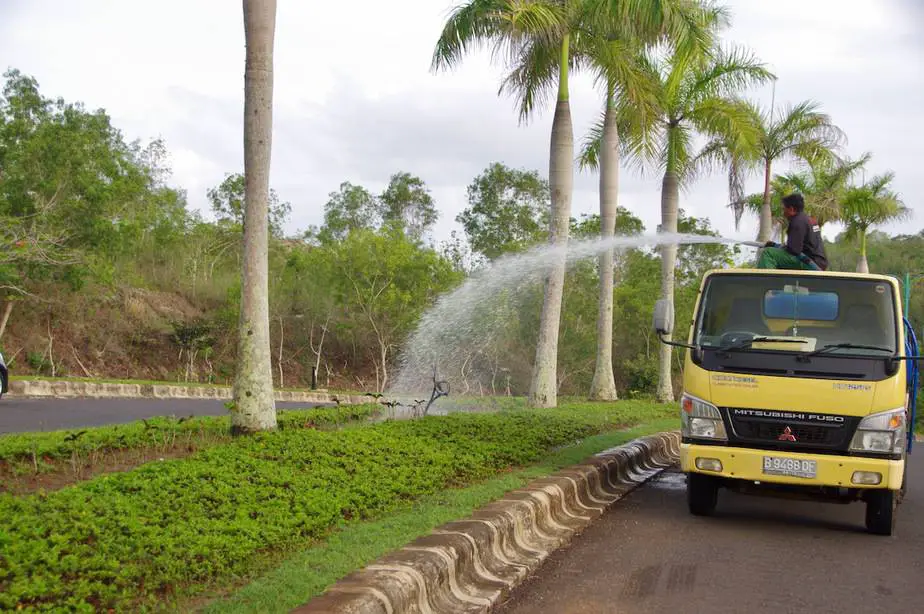 Bali is experiencing a falling water table where freshwater is slowly being replaced by saltwater leaving the land unprofitable for agriculture.
Asphalt roads along the coast where hotels are built prevent the water from returning to the soil. Instead, it is all washes away directly to the sea, leaving the soil too dry to plant crops easily.
Because of these coastal developments, several beaches in Bali are under threat. Erosion has become another problem and some local authorities have build breakwaters to keep the sand in.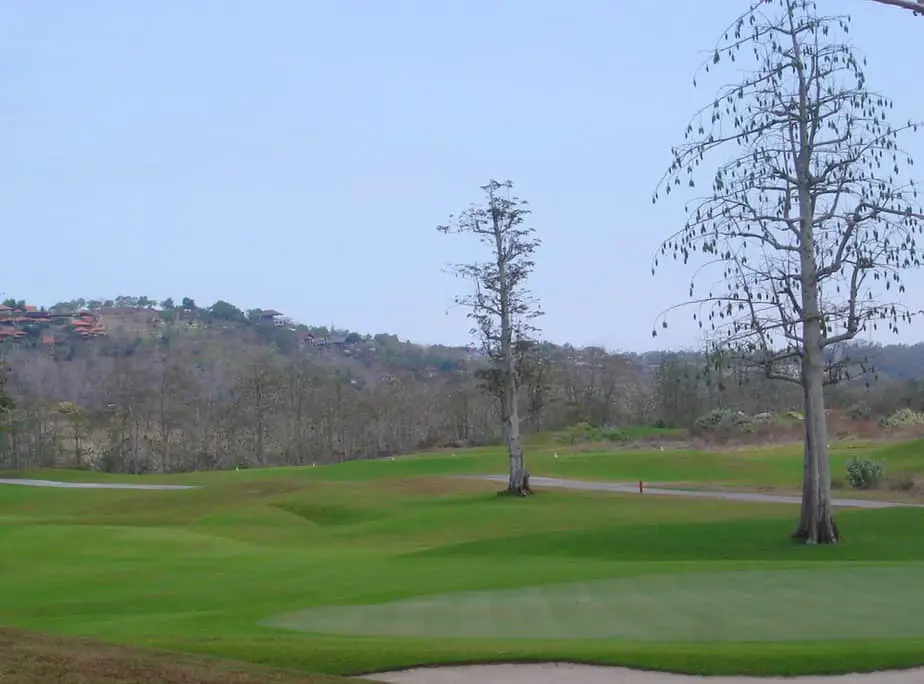 And let's not start on the impact of the perfect green manicured golf courses that even need damaging chemicals to maintain it.
Land in Bali is limited. It is an island and at some point, all its resources will be depleted.
And at the same time, a large number of visitors are also creating more waste. A family visiting Bali creates 10 times more waste than an average Balinese family. 
The social and environmental problems that Bali is facing are very complex, especially since there are also positive sides to tourism. 
Tourism Crisis In Bali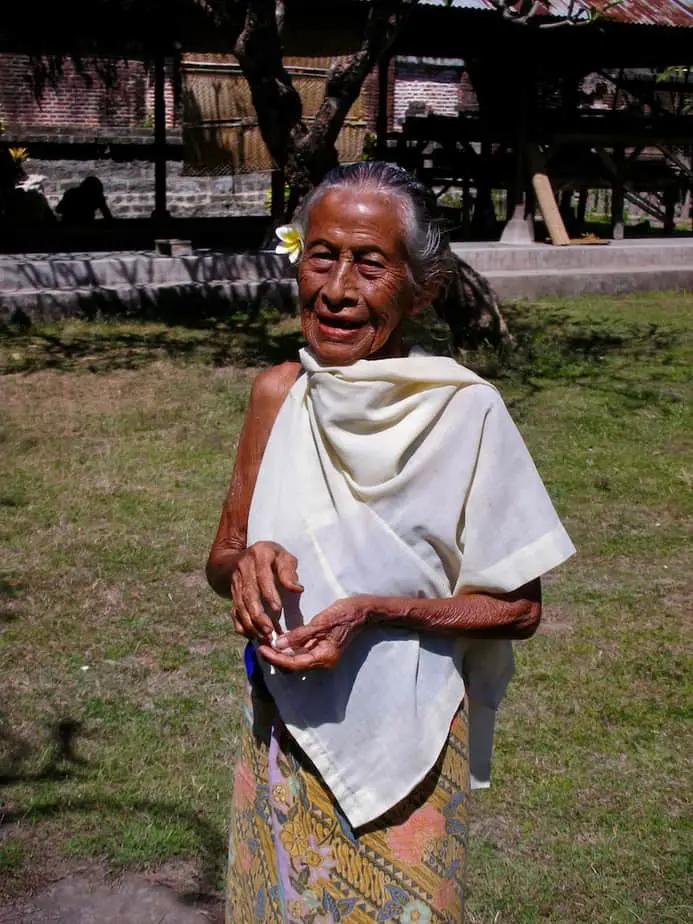 Throughout the years the majority of the Balinese have become dependent on tourism. This makes their whole economy and livelihood vulnerable to external events.
One of the biggest crises Bali had to face was in 2002 when three bombs were detonated in the Kuta area on October 12th. After this traumatic event, tourism numbers plummeted.
Luckily the Balinese community is very close and those who returned home were able to carry on. However, the island suffered again in 2003 with the SARS outbreak in South East Asia and the war in Iraq.
When we first traveled together to Bali in 2006 Kuta seemed abandoned. It was obvious that the room we slept in hadn't been used for some time. In Lovina, we were even chased by guys on a motorbike who desperately wanted to show us their accommodation.
All kinds of strategies were used to attract tourists back to the island, mostly with cheap deals.
Over the years, the sense of safety among travelers has returned. Additionally, air travel has become much cheaper and Bali also has received more cruise ships over the years. Resulting in skyrocketing tourism numbers in these last years.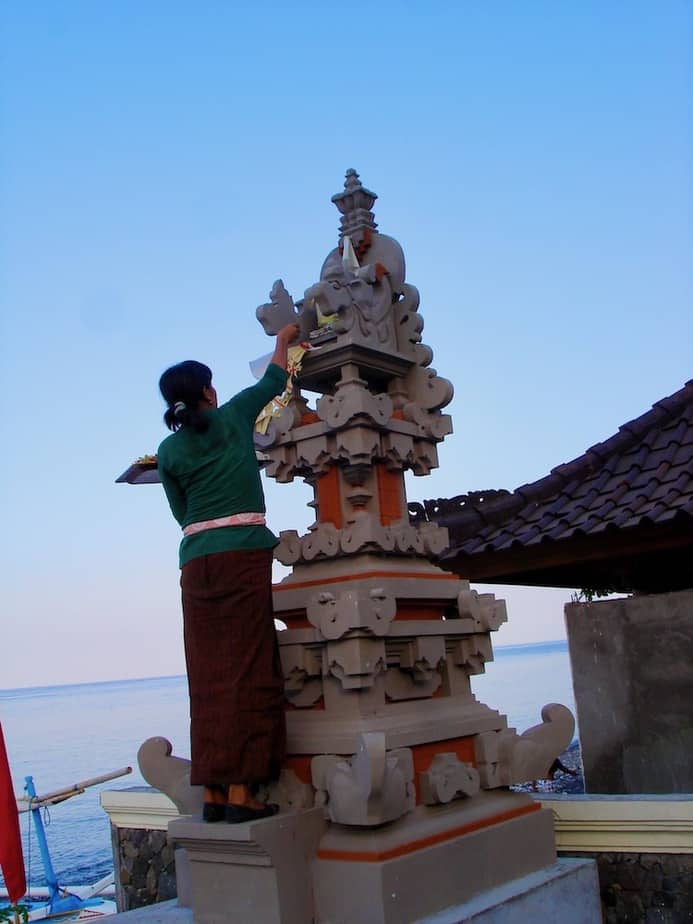 Bali offers affordable luxury such as villas with butlers and five-star resorts at the beach. In Europe, Australia, or the US you will not be able to book any of these places because it's just too expensive.
Bali is even planning to open a second airport in North Bali in order to divide tourism over the island.
But Bali is yet to recover from one of the biggest crises ever: COVID-19. 
In 2020 the whole world, including Bali was in lockdown due to COVID-19. Bali closed its airport for more than 6 months while hotels and companies were forced to close or went bankrupt. 
Sad examples are companies such as Duara Travel. They enabled travelers to visit local and experience their daily life. The villagers were guides that give all the useful insight information about Bali. Trips in the area, food, and accommodation were provided.
Let's hope more initiatives like these will pop up again in the near future. Not only will travelers have a unique experience, but local people will directly benefit from tourism while at the same time still have their current source of livelihood and income.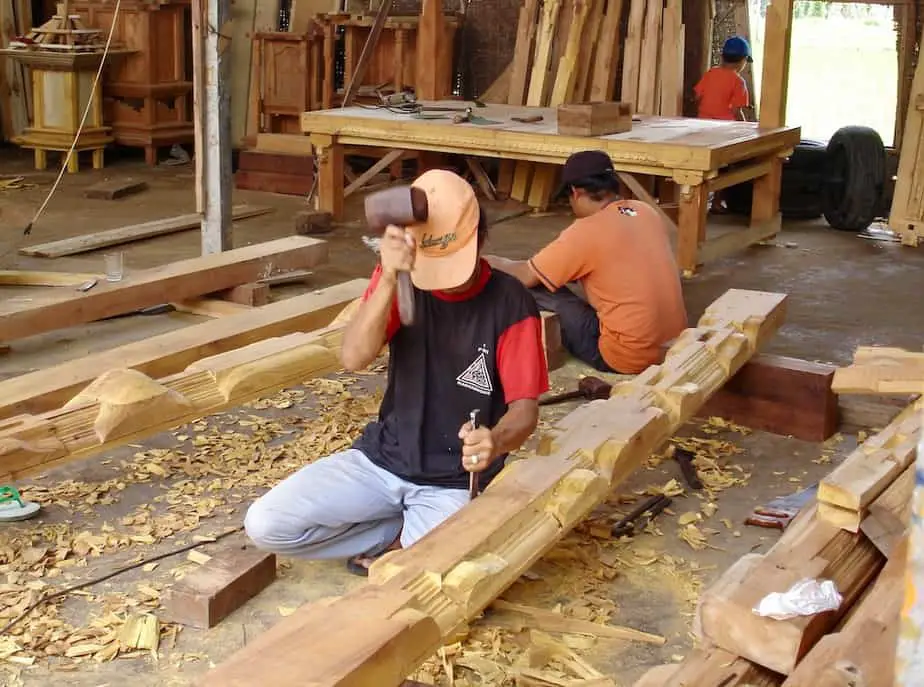 This way local people will not have to move away from their family compound plus will not be fully dependent on tourism. 
We can only speculate how Bali is going to recover from the many months of restrictions. Hopefully, small sustainable companies will be able to return once travelers come and visit the island again.
Solutions for Bali's Tourism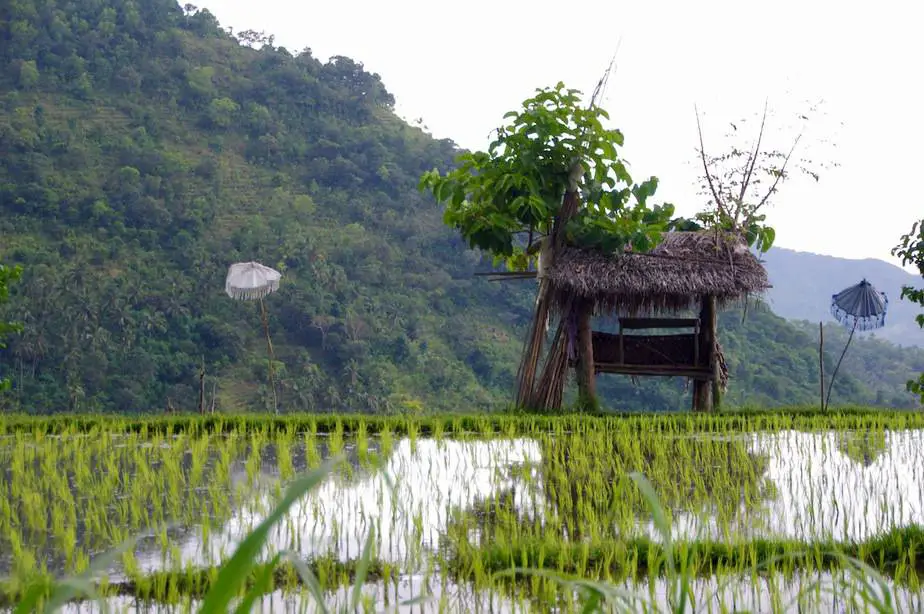 Like other tourist destinations in the world, mass tourism has asked too much from Bali. Today the island is coping with immediate problems that are hardly irreversible.
Luckily people are learning from past mistakes and the will to prevent further destruction is evident. For now, it's just a handful of people compared to those who are more economically driven.
The group of conscious travelers is growing. They realize that mass tourism has a negative effect.  These travelers choose to be as responsible as possible by learning and experiencing more at a local level.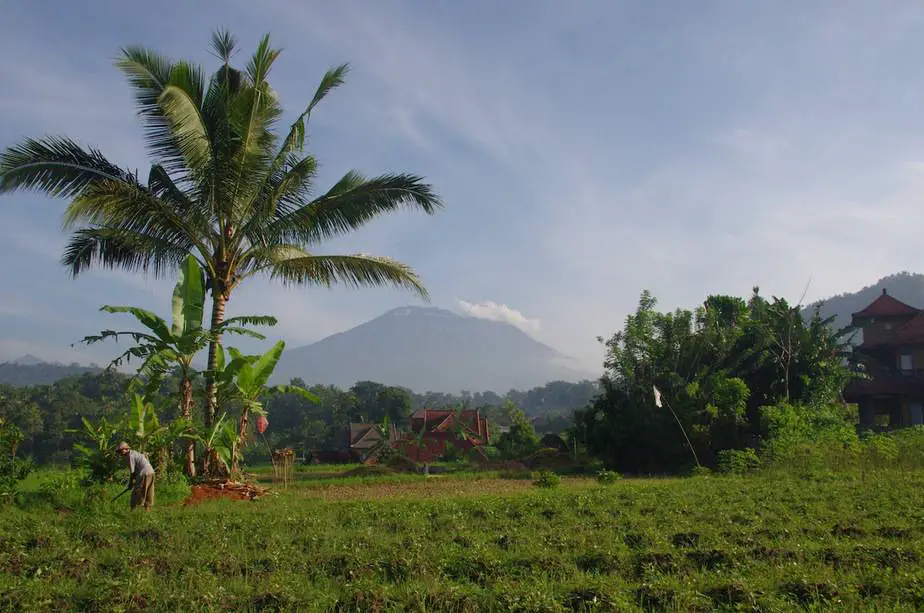 So far this eco-conscious group is just a tiny number compared to the millions arriving in Bali. If it continues to grow then positive development will happen faster and awareness will increase. 
Not only among travelers but also among the authorities and future investors or developers.
Local Balinese are luckily more involved too and are taking control. An inspiring corporation is the JED Village Ecotourism Network. In this network, a number of local villages share their life on the island.
This cooperation plans and manages trips ensuring that the profit will go directly to them, instead of to the big investors outside of Bali.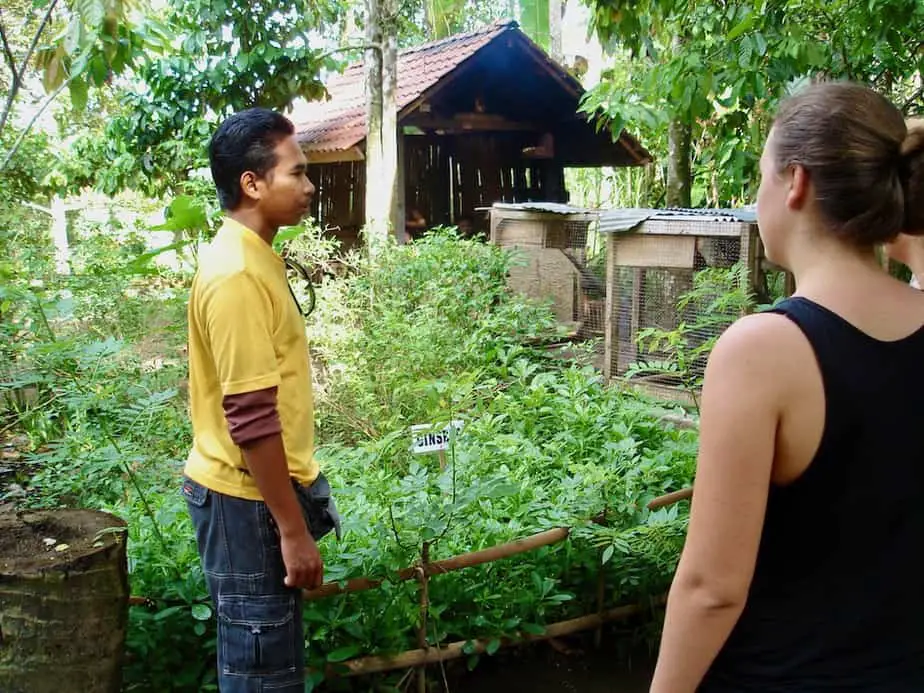 While being part of this network during your trip you will increase the well-being of families. Funds will go to their environmental programs.
The goal of this network is to decrease the negative impact of mass tourism on the Balinese livelihood and culture. They collaborate with locals that care for their environment and future. 
Positive Developments In Bali Tourism
As mentioned earlier, Bali has all the ingredients to implement sustainable tourism successfully. Luckily there are many who see the potential and have created amazing eco projects and businesses that are not only successful in Bali but have inspired others around the world too. 
1. Eco-travel implemented in Bali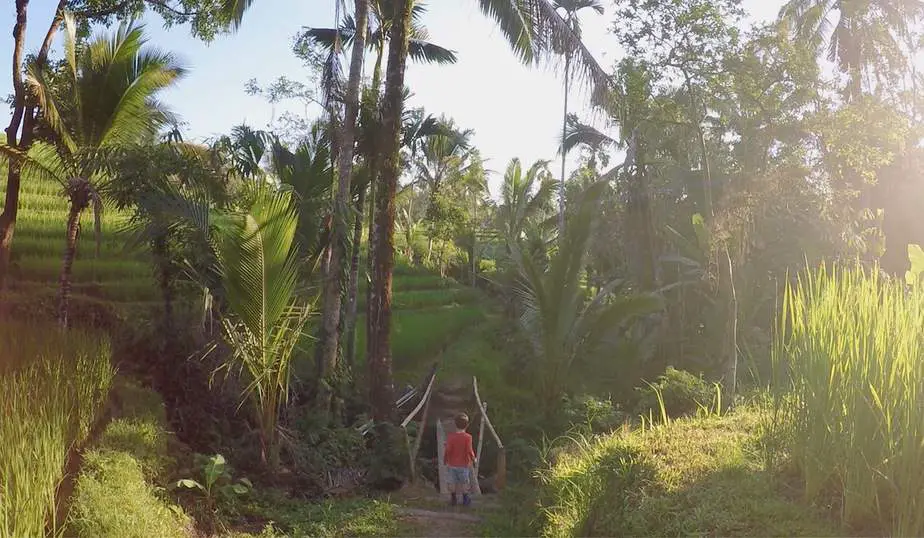 Eco traveling does not only involve environmentally conscious traveling but it includes the whole package of your destination. Not only shouldn't the environment suffer from your visit, but the local people shouldn't too.
Traveling should involve respect for the community, their land, and nature without leaving a negative impact on the environment and the hosts of the country.
There is a trend in Bali where companies are more conscious and focus on sustainable products. These products have less impact on the environment and have long-term prospects.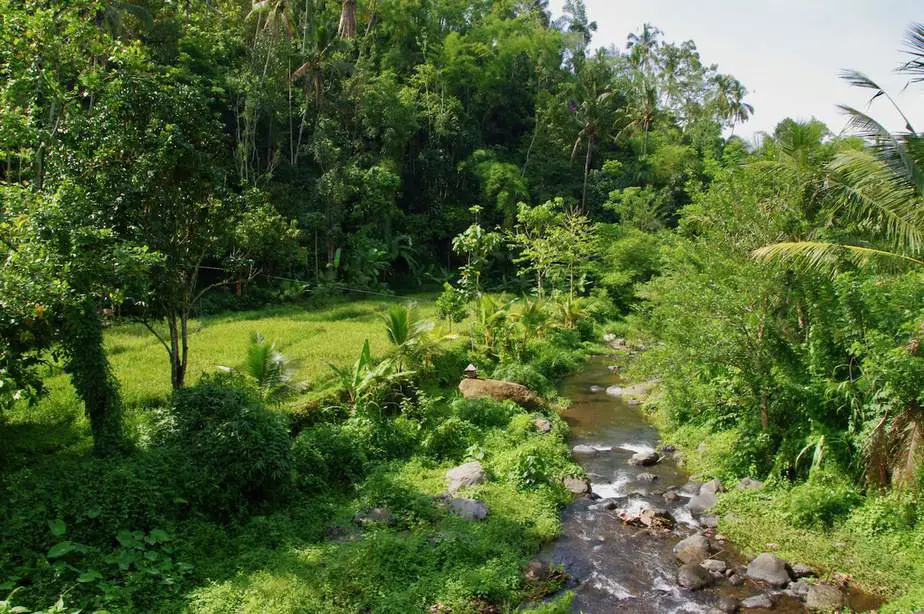 And the great thing about this development is that it makes the destination even more unique. Besides enjoying the natural surroundings, local products are offered in a way that can only be found in Bali. Wonderful examples are coffee plantations, salt-making, bamboo constructions, locally made fabrics, etc. 
Like many others, we really think that sustainable tourism is the way ahead. There is no other choice. If this isn't applied quickly then Bali's beauty might be lost very soon.
So what is sustainable tourism? The word Tourism Organization defines it as.
"Travel that attempts to minimize its impact on the environment and local culture so that it will be available for future generations while contributing to generate income, employment, and the conservation of local ecosystems. "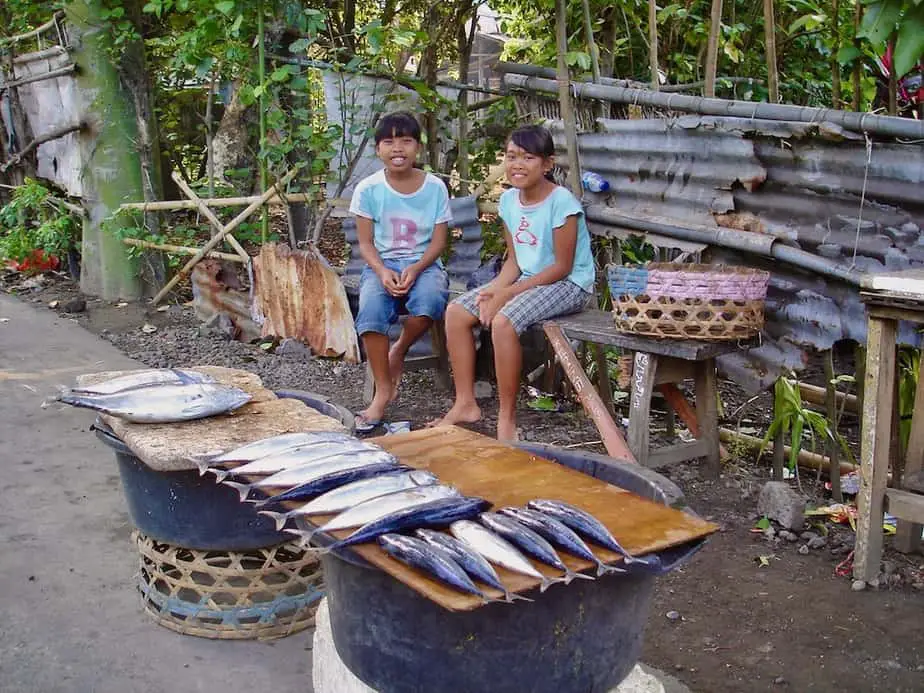 The term eco-travel is very similar and can be considered the same. The TIES (The International Ecotourism Society) explains eco-tourism as
"Responsible travel to natural areas which conserves the environment and improves the welfare of local people."
An ideal scenario and a possible remedy for Bali in its current state.
Solely economic driven businesses with no sustainable perspectives must make way for future-oriented and natural and/or culturally responsible initiatives.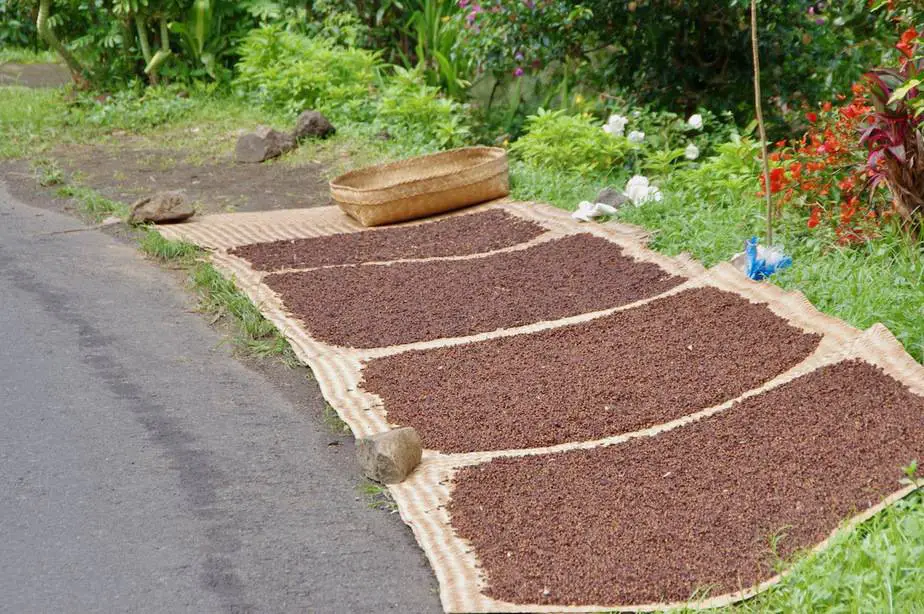 Bali is a place where you can dive into culture and nature easily. There are dozens of eco-friendly activities to choose from in Bali. Wandering through the ricefields, mountain or village trekking, bird watching, and downhill mountain biking are just a few we have listed. 
Eco travel also includes enjoying the experience to the fullest. Don't plan day trips where you'll be in the car the whole day just to see some rice fields. Instead, stay at one of the local accommodations and wake up early for a stroll through the rice fields. This is will make your Bali trip unforgettable. 
Most eco-accommodations also have a long list of eco things to do. This includes activities on their premises but also many other activities in the surrounding area. 
2. Awareness Among The Balinese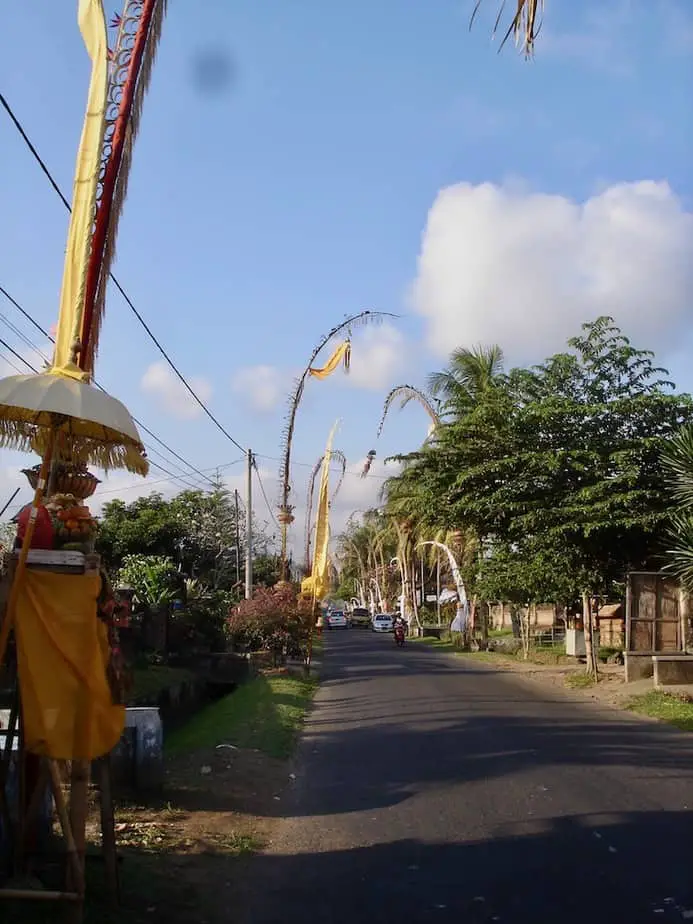 It seems that many Balinese people have had enough of all those building projects and understand that change is needed.
Just one example happened in 2016 when a handful of investors revealed their plans for artificial islands of the coast at Nusa Benoa next to the airport. More hotels, villas, malls, and a theme park would be built.
This was the tipping point. The Balinese people, foreign surfers, and artists came together to protest. Some even wanted to commit suicide (puputan) if these plans were going through.
They had already problems with beach erosion, waste, and water shortages. It would be a matter of time before they had to leave the area too.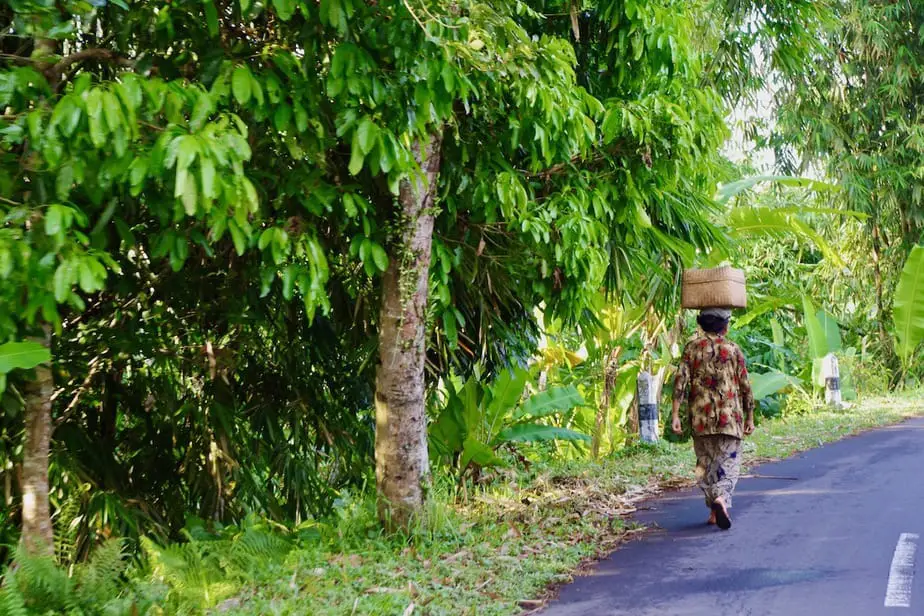 The artificial islands never materialized and more projects are under review by the Balinese. They want the authorities to focus more on sustainability while respecting the local culture and religion.
The Tabanan Regency is one of the few regencies on Bali which supports the concept of sustainable tourism. If you want to start a business in the tourism industry you have to abide by various sustainable and environmental rules. Otherwise, you don't get your license.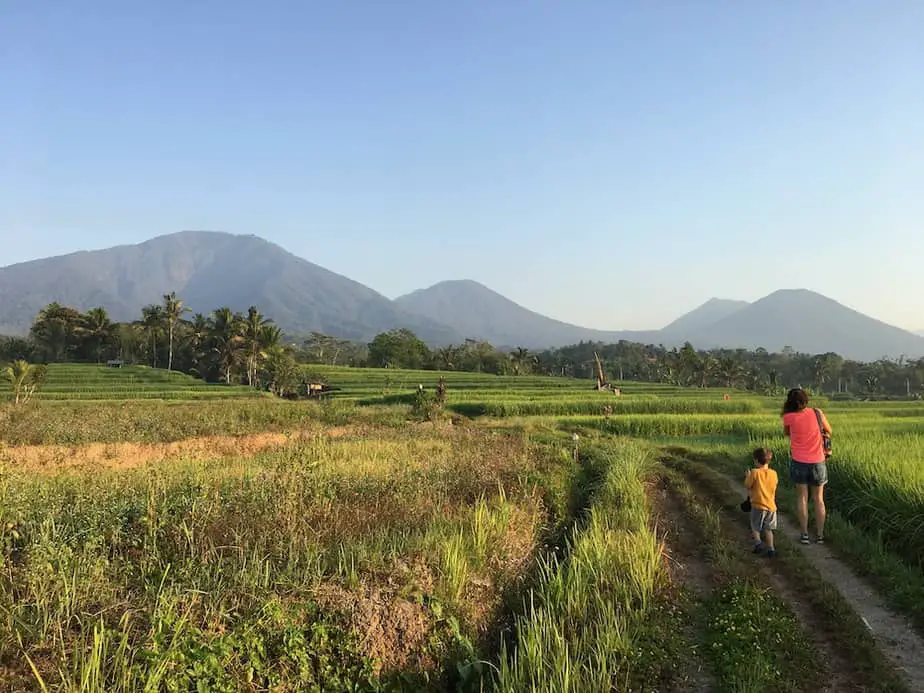 Moreover, the majority of your staff has to be local and two-thirds of the developed land must be kept in either a forest or rice field.
This is an inspiring example of local authorities that are aware it can have a direct positive impact. Hopefully, more regencies will follow Tabanan. 
3. Initiatives Making A Difference
As mentioned earlier, locals, authorities, companies, and travelers are taking a lot of effort to make a positive impact on Bali. Here are just a few of the successful things that have been done.  
Plastic Ban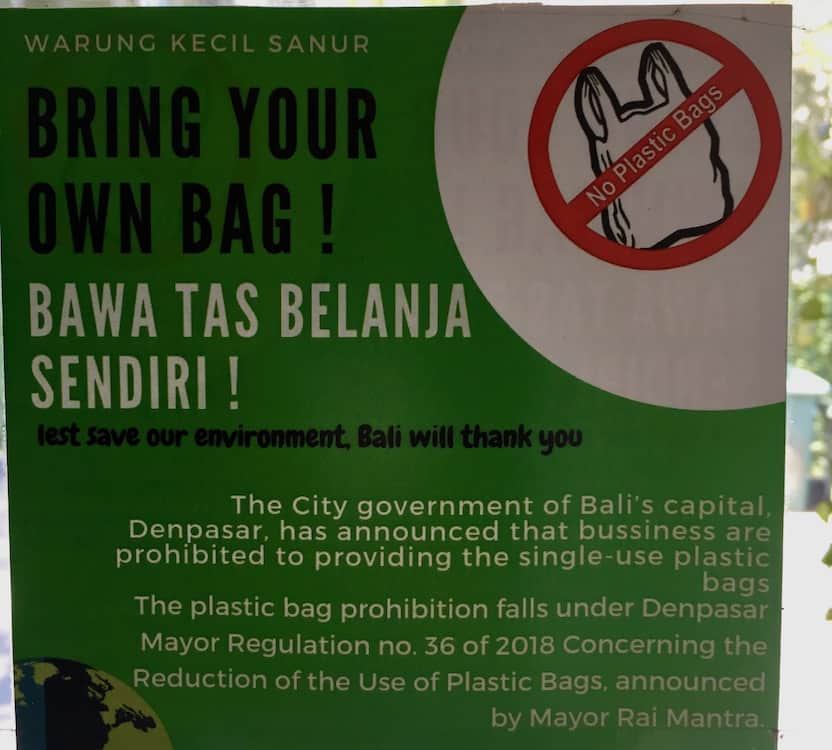 Since mid-July 2018 the authorities in Bali have banned all plastics on the island such as straws, bags, styrofoam, and other forms of plastics. Bali hopes to decrease the amount of plastic in the ocean so future generations can still enjoy the underwater world.
During the rainy season from October to April, everything gets washed from the island and ends up in the ocean. This means that eventually a lot of plastic ends up at the beach again.
But also because of the strong ocean currents plastic from other Indonesian islands eventually wash up at Bali's shore.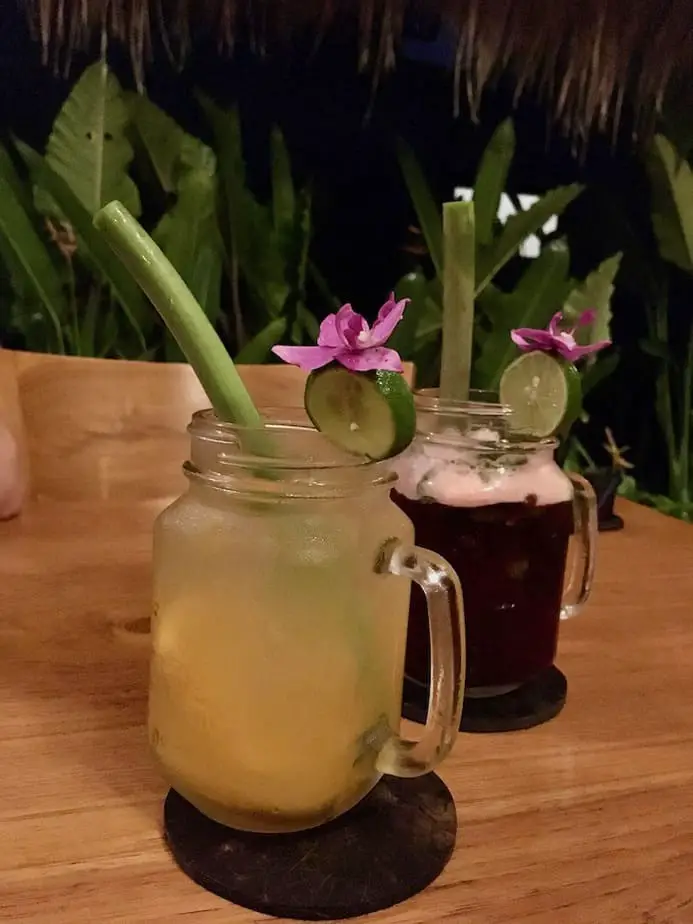 Cleanup with Quicksilver, Coca Cola and Garuda Indonesia
To keep the beaches of Bali clean and attractive companies such as Quicksilver and Coca Cola have put their hands together since 2008. In 2012 they invited Garuda Indonesia Airlines to join the effort.
Now they are working with 74 crew members, 3 trucks, 4 tractors, 2 beach clean-up rakes, and over 600 bin placements on Kuta Beach and Legian Beach.
Every year they also organize Bali's Big Eco Weekend where influencers and famous surfers help to clean to beaches to create awareness among travelers.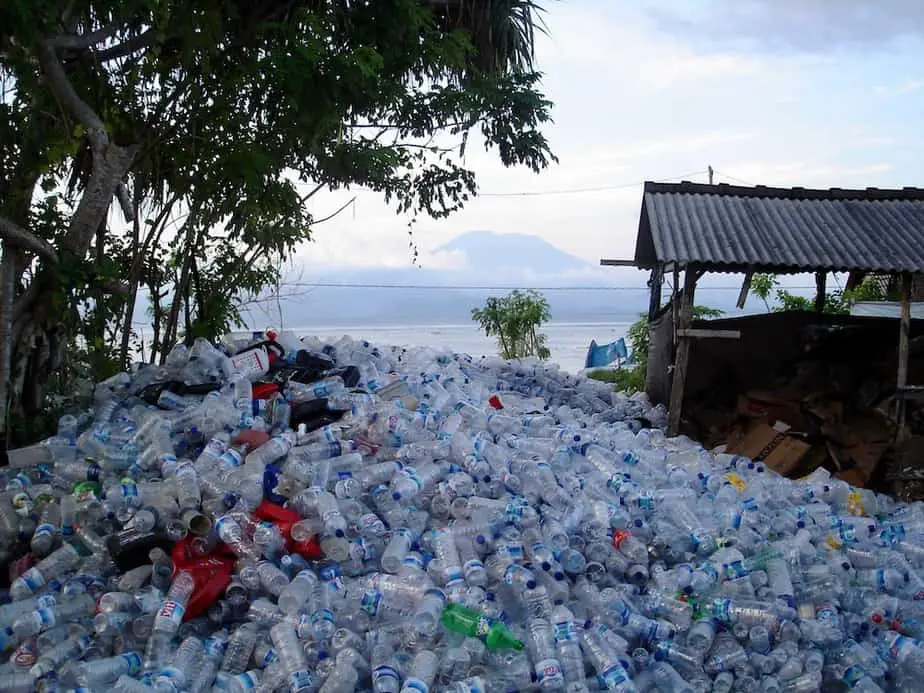 Cleanup at Uluwatu
Every year together with the R.O.L.E. foundation, Quicksilver organizes a cleanup at Bali's best surfing beach, Uluwatu Beach also called Suluban Beach. In different teams, they clean the creek, the parking lot, between the hotels, and on the beach.
Here they have found out that 36% of the waste is recyclable which means that 64% is not and will be burned or used in a landfill. They also found out that almost half of all the waste was made of PU foam and polyester which can be found in surfboards.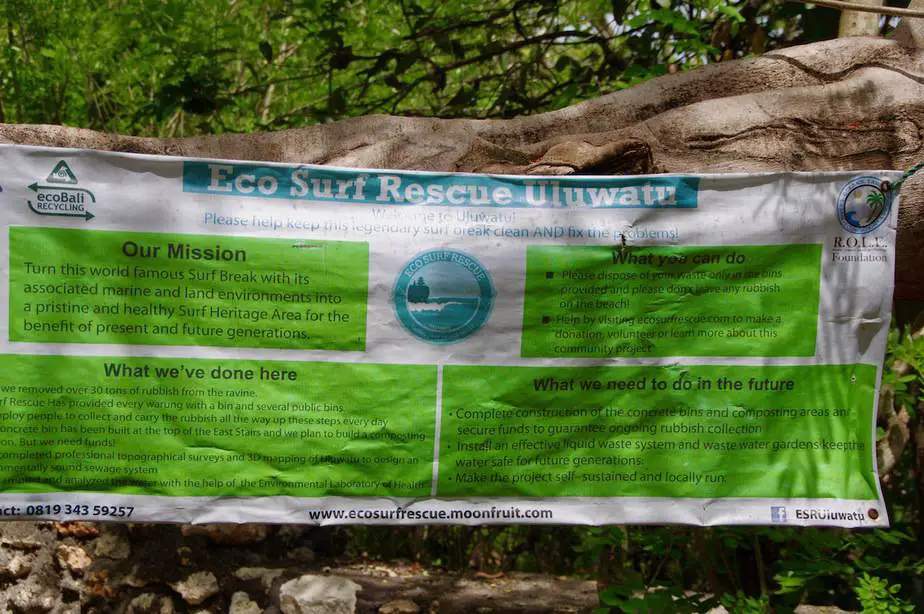 Since there are many surfboards sellers and repair shops in Uluwatu it could mean that they throw their waste directly down the cliff. There's still a long way to go.
Ocean Clean-up machine in the rivers
Indonesia is the world's second-biggest polluter of plastic after China clogging up rivers and global sea lanes with 3.2 million metric tons.
According to the Ocean Clean Up company out of the 1000 most polluted rivers on the planet 80-83 of them are located in Indonesia.
They are doing a test with one of their machines in Jakarta and the results are promising. Let's hope they can work together with the local authorities in Bali too.
Organic Farming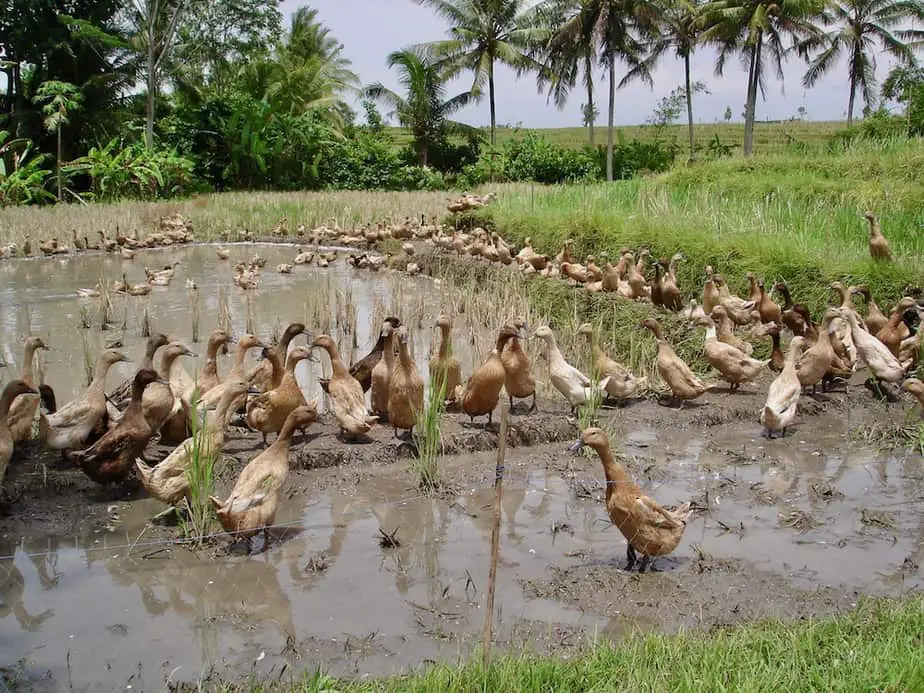 Organic farming is slowly gaining popularity in Bali as farmers see better yields while their lands stay healthy. The use of harmful pesticides is no longer necessary. Their products are higher in nutrition. Now they can charge more.
This not only counts for rice but also for coffee, chocolate, cinnamon, carrots, and many other types of vegetables and herbs.
There are even restaurants and hotels on the island that have their own plot of land where they grow their organic produce. They are becoming more aware too.
4. NGOs in Bali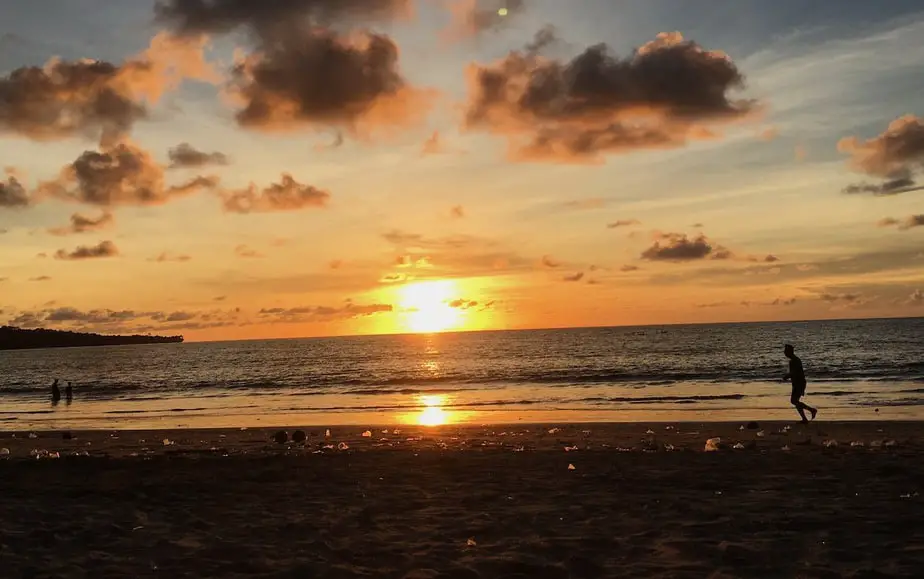 We already mentioned the R.O.L.E. foundation which is trying to stop waste from getting into the ocean. They are also very active in educating and training poor communities.
Another great initiative is the ProFauna non-profit organization which protects sea turtles and other wildlife in Bali. With the help of other international organizations, the trade of sea turtles has dropped by 80%.
For more initiatives have a look at our list of inspiring projects on Bali that make a difference.
5. Sharing knowledge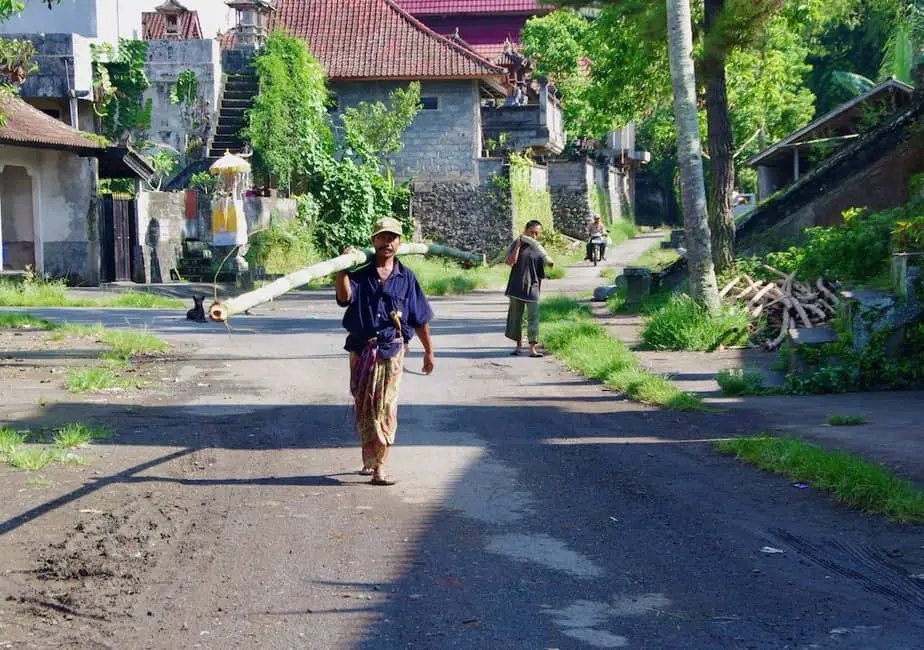 The green movement in Bali is very inspiring. What started as local initiatives for some have resulted in international implementation.
A wonderful example is the Green School in Bali. The school that educated sustainability was created in 2008 and today has 4 other schools around the world.  
Another wonderful eco success is the company called Ibuku which creates amazing sustainable bamboo homes. It started off with larger projects such as the Green School and the Green Village, a community that aims for sustainable housing and living. 
Today they also create bamboo houses for the private market. Their experience has been published internationally.
Of course, these are massive projects. But it all starts small. If you walk around Bali you can see that these companies have learned from the locals too. Bali has used bamboo, coconut, and many other natural products for construction and daily life. 
Sharing knowledge and helping others implement them is also a way to stimulate eco-tourism development in Bali.
6. Eco-Friendly Stores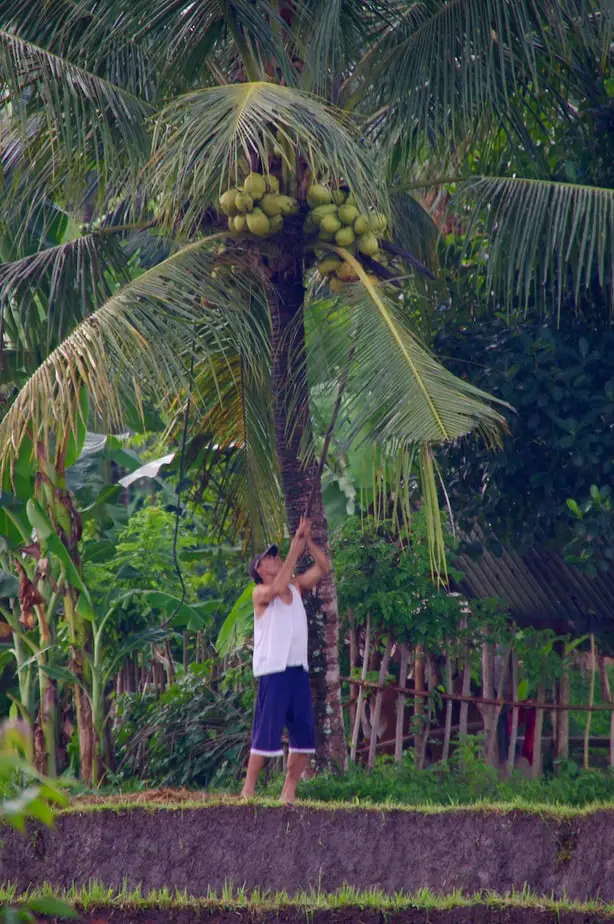 Waste has been Bali's nightmare for years. Luckily there are many shops opening their doors throughout Bali that offer alternatives. For instance, ZeroWaste is a bulk grocery store that offers food and products which are plastic or package free. 
Eco Bali Recycling sells upscaled drinking glasses made from recycled glass collected in Bali. Additionally and probably more importantly they offer recycling and waste management solutions for households, schools, businesses, restaurants, hotels, etc.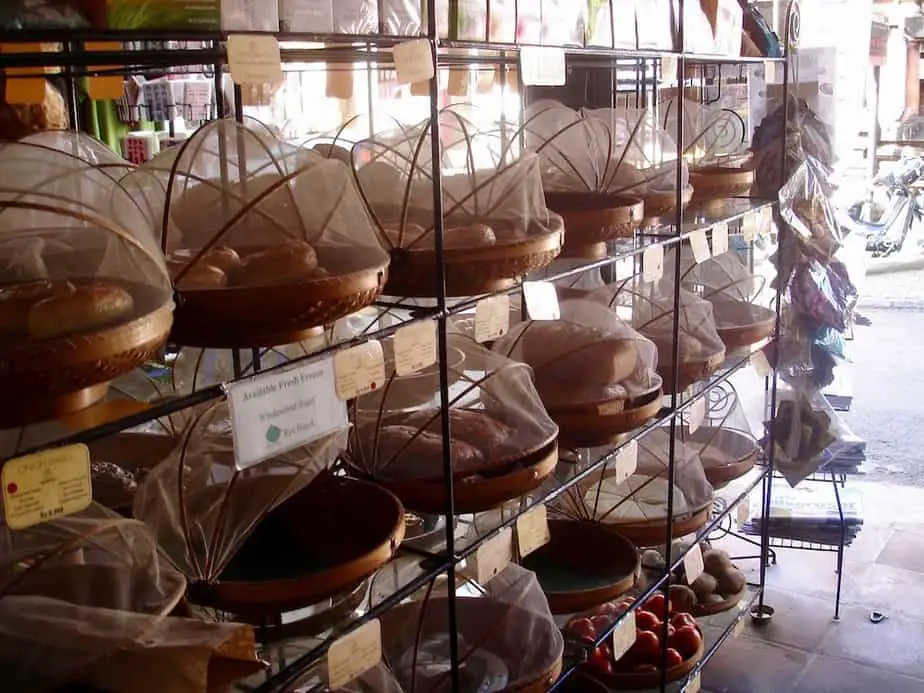 Other great stores that are eco-, natural- and organic-oriented are for instance Bali Buda, IbuBumi, Earth Cafe, and Alive Whole Food Store. 
With eco products and non-plastic becoming more popular throughout the world, Bali will probably have many new stores to offer in the near future. 
So What Is Next For Bali?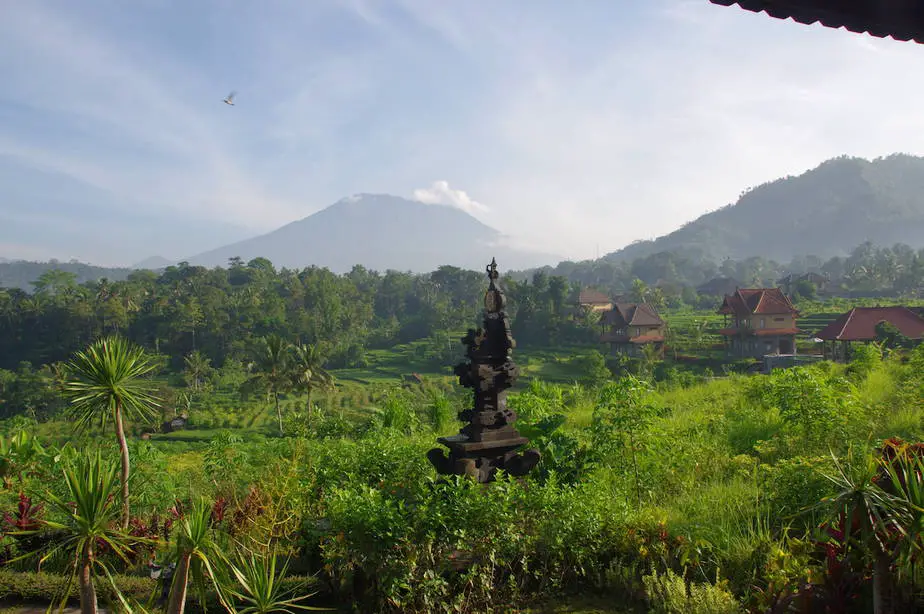 Since the 1930s Bali has been a holiday destination and it will always be one. It is a beautiful island that ticks all the boxes for a great holiday: unique culture, beautiful nature, and friendly people.
It has thrived from tourism. But unfortunately, they are now facing a turning point. Tourism is causing too much damage to the island and its people. 
However, there is hope. People are willing to change, not only the businesses on Bali but travelers as well.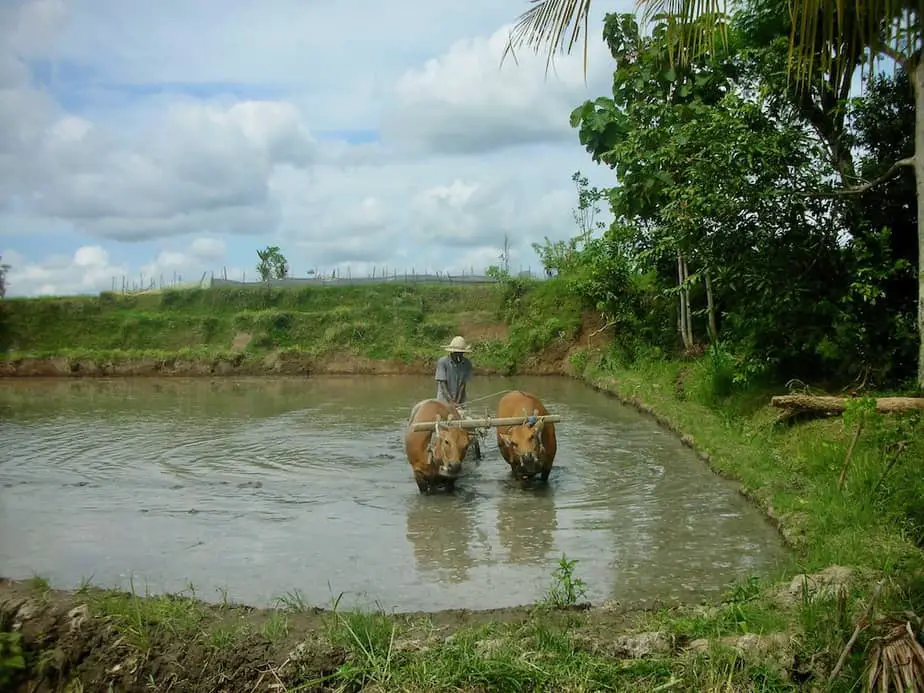 While Bali is making baby steps towards a more sustainable destination, sadly it also has to deal with yet another crisis too.
Like the whole world, COVID-19 has affected Bali tremendously. The whole of Bali is more or less dependent on tourism. So you can imagine, when international travel was banned for more than 6 months, more businesses went bankrupt.
It's such a shame because especially the small and/or local businesses are hit hard and will have difficulty recovering from COVID-19. A large number of them were leaders in sustainable development and tourism. They were a great example of possible changes. 
Today it is difficult to predict which way Bali is heading. When looking at green movements around the world, it is evident that people are becoming more conscious about the damages humans have caused. Awareness is created.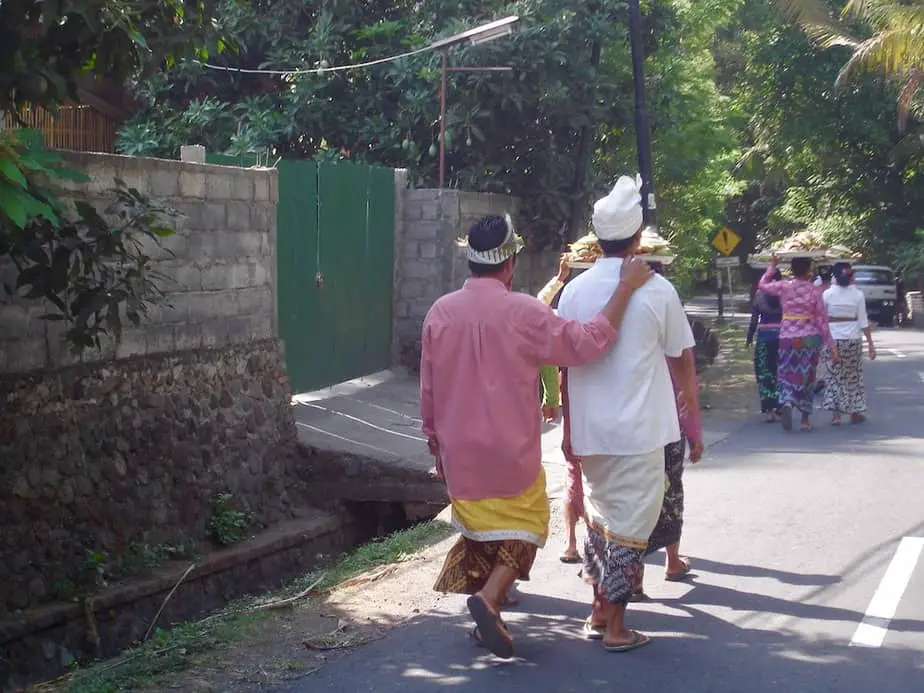 We believe that Bali is one of those places that will be a couple of steps ahead of others when it comes to sustainable living. The island is blessed with innovating people who are not afraid to experiment with new sustainable alternatives to keep the beauty of the island alive. 
We hope that Bali will be able to recover quickly and sustainable-oriented companies will start to dominate in the very near future.