Giving your Bali vacations a different spin…
Probably 98% of the travelers spend their time in Bali at a nice resort and go on 1 or 2 day trip around the island. Nothing wrong with that if you are in need of a relaxing holiday.
But then again, why travel so far only to miss out on the great things of Bali? Believe me, experiencing new things, going to places you've never seen before, and taking in the beauty of a country has just a relaxing effect as hanging around the pool or lying on the beach.
We have listed a couple of different examples of how you can spend types of Bali vacations. It can be as active or relaxed as you wish.
For some, we have also added a few easy insights on how to enjoy Bali in a more sustainable way. You don't need to plan your whole holiday based on these ideas, but it at least gives you an idea of all the options Bali has to offer.
Have a look. Who knows, you might be discovering lots of different beaches, stroll through the rice fields, learn about organic gardening, join Balinese arts and crafts courses or even help children with their English.
Here are our tips on various Bali vacations that will appreciate this unique island even more…
Eco holidays in Bali
Plan on going green all the way during your holiday in Bali? There are many amazing eco-friendly accommodations to choose from that offer wonderful experiences. Accommodation is usually built entirely from natural products such as bamboo, rattan, or recycled wood. It is refreshing to see how these accommodations have been able to create a beautiful place that is also environmentally friendly.
Once there you can join various activities such as hiking, yoga lessons, cooking classes and workshops in villages. You will experience Bali differently and are sure to fall in love again with this amazing island.
Family vacations
Bali is a wonderful place for kids. Kids will have a blast following trails through the jungle and joining creative workshops. They will not miss the TV or Playstation when being triggered to go exploring and having fun outside. The kids will have lots of fun while learning some new things at the same time.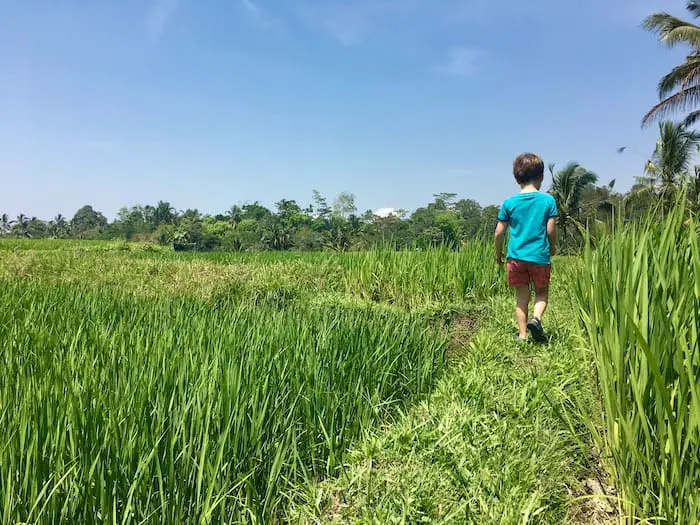 The majority of the eco accommodations in Bali are perfect for kids, however, be aware that if you look at exclusive villas or retreats there might be a minimum age policy. Don't be offended, there is usually a good reason for this. It might be too boring for children to hang out there.
If you don't decide to book at one of the eco hotels there are enough fun things to do when traveling with kids. Surfing, tree climbing and joining art courses to name a few.
Bali on a budget
Despite being located in a developing country Bali can be as expensive if you want it to be. But if you are on a low budget then luckily this island still has enough to offer. There are great and characterful budget accommodations that are sustainable at the same time, enabling you to experience something genuine while supporting the local Balinese as well.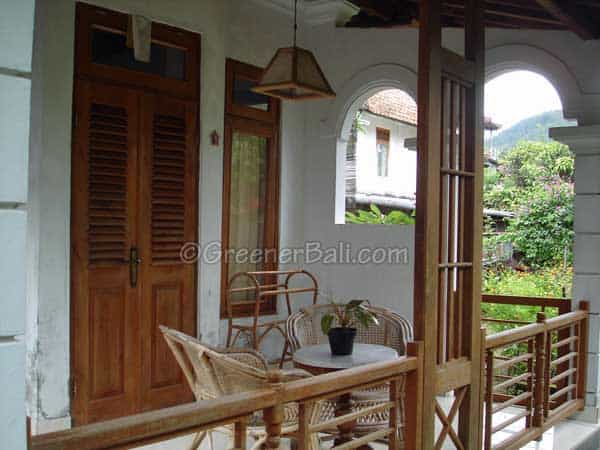 Just think of the homestays located in Munduk where the owners of the accommodation live in the Balinese living compound next door. And not to forget the many local "warung" (restaurants) where food is still prepared as it should be: with a local taste for a local price.
When traveling on a budget you won't miss out on the things that Bali has to offer, yet you will more likely experience more of it. Check out our list of free things to do or tips when traveling on a tight budget
Beach holiday
In need of a real beach holiday? No touring around, visiting sites everyday and hiking up mountains? Then Bali is the perfect place too, as this tropical island is mainly famous for its different kinds of beaches.
You can find stunning surf beaches, beaches located in tiny bays, white-sanded beaches, volcanic beaches, and beaches that are a must for those who want to go diving and snorkeling.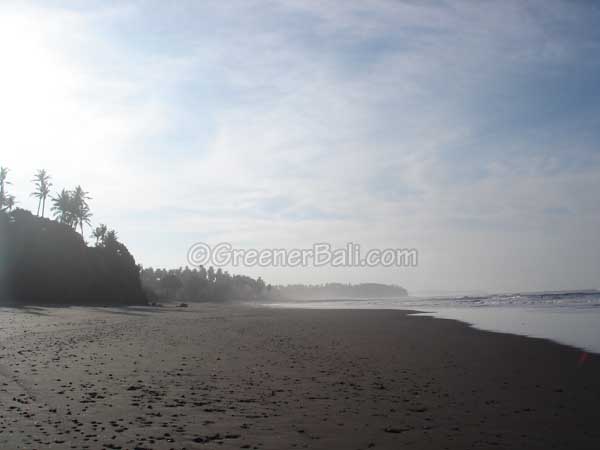 Each beach has its own atmosphere, type of crowd and character so make sure you experience at least a couple of them. Stay for example a couple of nights in Candidasa and enjoy the beaches in East Bali followed by a couple of days along the Northern beaches.
The majority of beach lovers head straight to Kuta, Seminyak or Sanur beach without heading to other beaches. But it would be a shame to miss out on the stunning white beaches or emerald waters in the East, amazing underwater world in the North-West and the tropical feeling in the little bays and cliff beaches in the Southern tip of Bali, wouldn't it?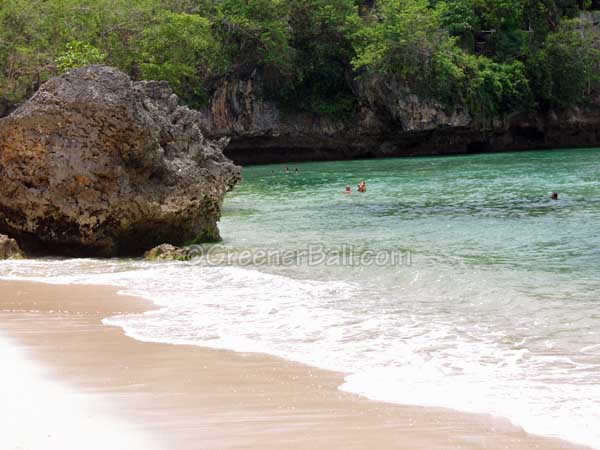 Educational Vacations
If you always wanted to learn something but never found the time, then learning on your holiday is the perfect opportunity. Balinese art courses have been popular for many years now. At many locations on the island, you can learn the fine art of batik making, paint as the Balinese do or even learn to play the Gamelan.
But today there is an even longer list of courses to choose from such as cooking courses, yoga courses, massage courses, creating perfume, making jewelry and much more. You'll be surprised how much knowledge and skills you will be taking home with you after just one holiday in Bali.
Active Vacations
Plan to do more than lie at the pool or at the beach? In Bali, you can enjoy the beautiful nature and see great sights while going hiking and mountain biking. For those who want to go diving, snorkeling and surfing then this is the place to be too.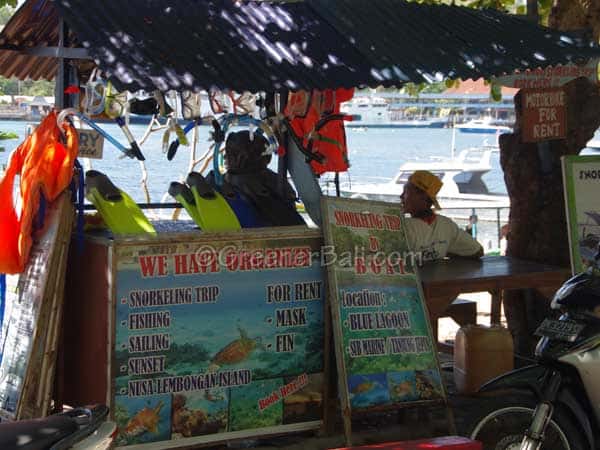 The best areas for hiking and mountain biking are Central and East Bali where you can find amazing rice fields, lakes, traditional villages, historical sights, temples, and most importantly mountains. Other active things to do that will take you off the beaten track are for instance canyoning and wild water rafting.
If you are more attracted to the ocean, Bali is blessed with a beautiful underwater world and beaches which are terrific for surfing. So if you want to get your PADI or any other dive certificate then you will find a lot of diving companies that offer PADI courses.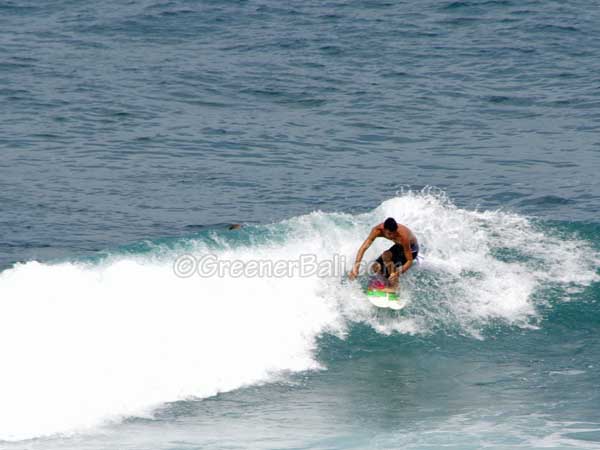 For those who prefer to catch the waves but still don't know how then check out the large choice of surf camps. These camps offer packages that not only include surf lessons but accommodation too. They are usually located at a specific beach, particularly at Kuta and Legian beach but during the camp, they will take you to other great beaches too. The perfect way to start surfing.
Bali Retreats and Health Improvement Vacations
Do you want to feel mentally and physically fit after a holiday? Why not join one of the many health-oriented retreats. There are many ways to get in shape or to improve your health and with the large choice in Bali, you are sure to find one that suits you best.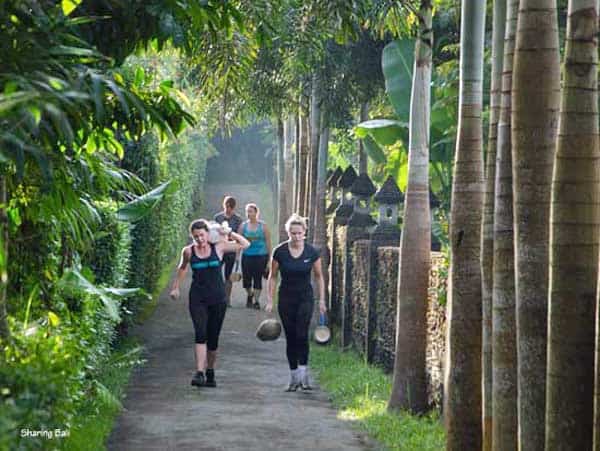 There are resorts and restaurants offering detox programs focused on cleansing your body through a change of diet and exercises. But you can also head to the mountains for some serious training at one of the boot camps or book yourself a stay at a yoga retreat. These retreats will have you bursting with energy before you head back home.
Discover the green side of Bali
We have created a wonderful itinerary for those who wish to leave the crowd behind. In our 3, 7 or 14 day eco Bali itinerary we will take you to other parts of Bali that are often missed by many travelers.
Places such as Sidemen, Munduk and Batukaru should be high on the list for eco-travelers. You will appreciate it as the days are filled with nature, culture, and meeting up with local people.