Sanur has attracted travelers since the 1970s. It has grown from a tiny village with a couple of small hotels into a resort town. And many of the things to do in Sanur occur along the long beach strip. 
Sanur's calm waters resemble the character of the town. Families and somewhat older travelers from Europe spend their time here when holidaying in Bali.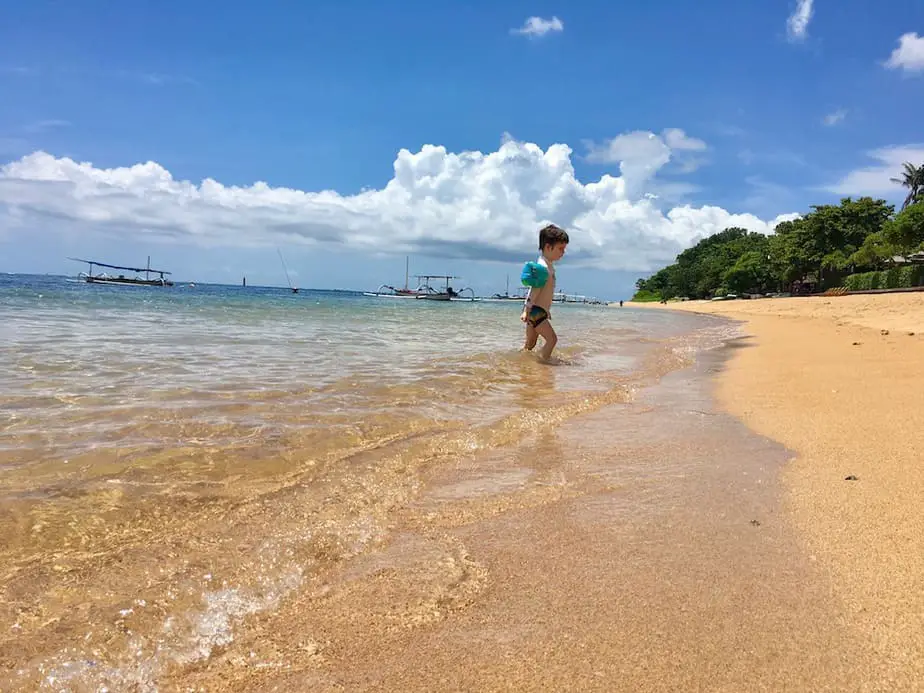 Now that we have a little boy we understand why. We love Sanur for its nice quiet beach, clear water, and scenic Balinese atmosphere. The beach itself is also very different compared to the other beaches in Bali. 
But before we were traveling as a family, we also visited Sanur many times. For us, Sanur was the place to get over our jet lag or to spend the last days of our stay in Bali. It doesn't feel crowded and that's something we really like.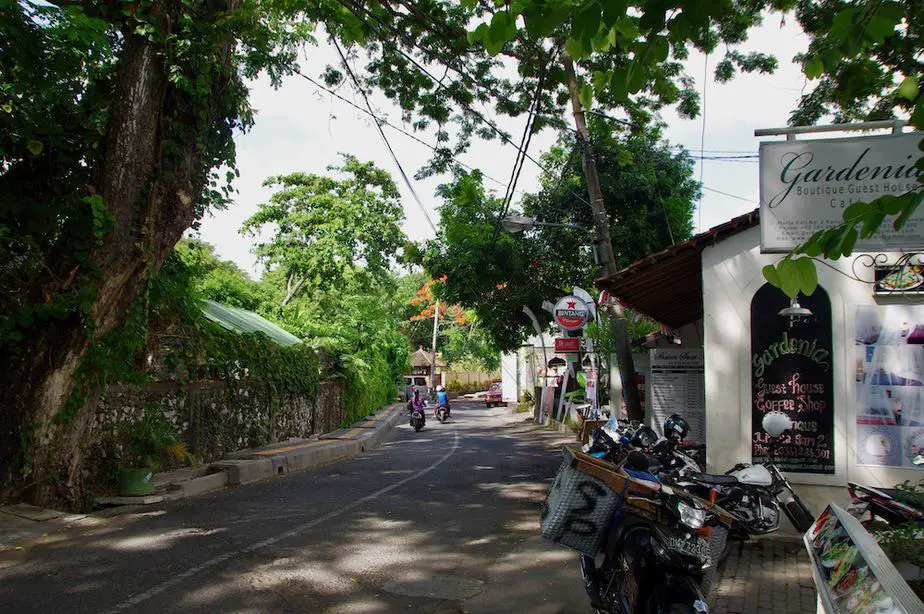 So what are the things to do in Sanur besides sipping a fresh coconut on the beach? Here are our 19 favorite things to do in Sanur:
1. Enjoy the Beachfront Walk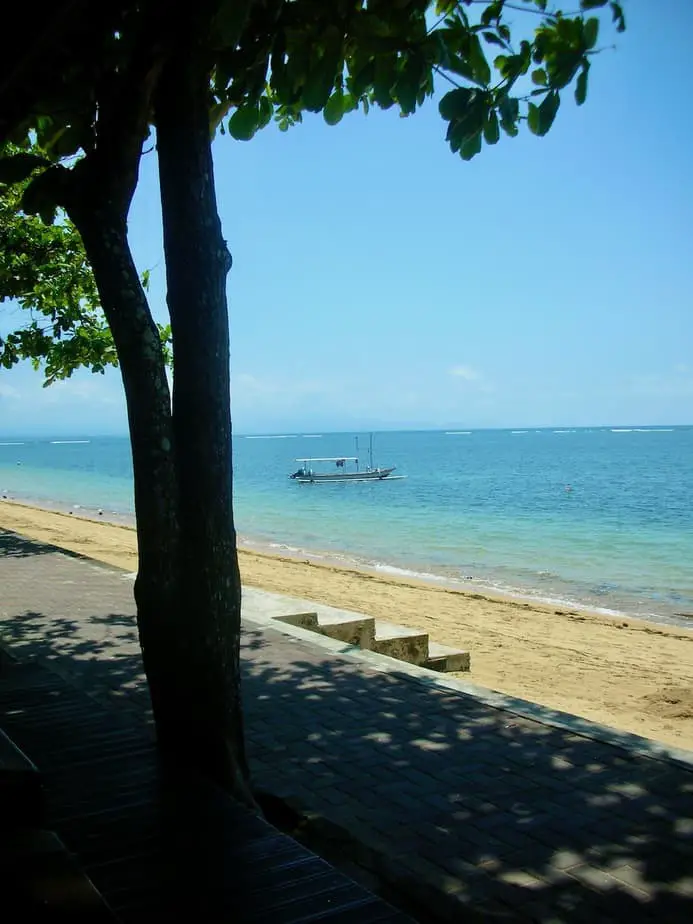 The beachfront walk is what makes Sanur very unique from other beaches in Bali. This 4km paved beach path is ideal for joggers, cyclers, and those who love to walk. 
If you follow this path in the early morning you will be accompanied by the sunrise, the morning sounds of people sweeping away the leaves in front of the shops and resorts. It gets busier later in the morning but we think it gets too hot to walk around from 10 am and 1 pm.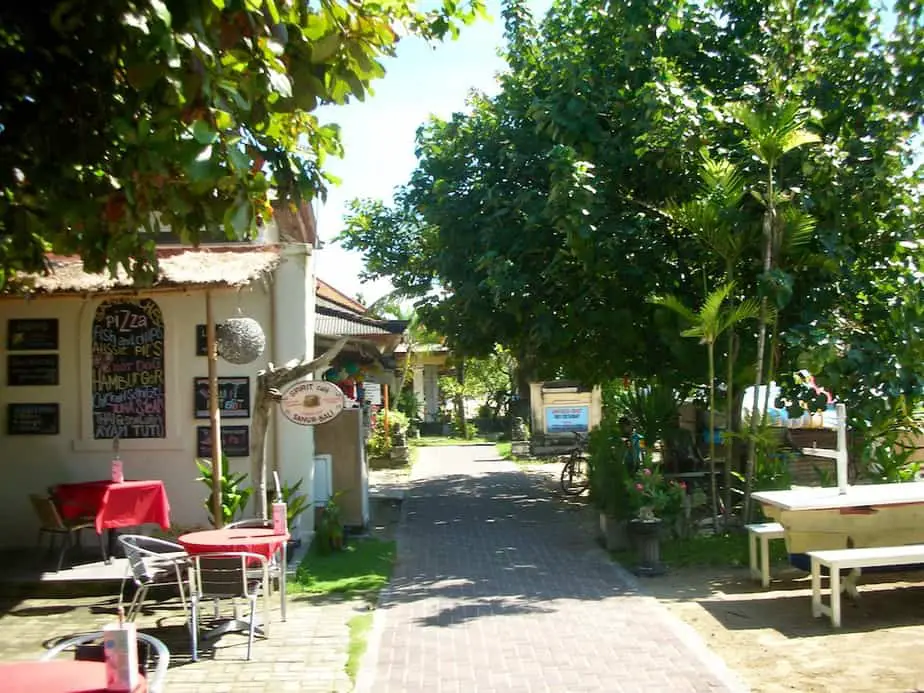 Later in the afternoon, the shades of the many big trees along the path make it ideal again to stroll around.
At night we don't recommend going for long walks unless you have a flashlight with you. It can get pitch dark at some parts where there are no beach restaurants. The walkway is paved but there might be some bumps and holes here and there.
Sanur beach actually comprises of different beaches, most of them with their own character and atmosphere.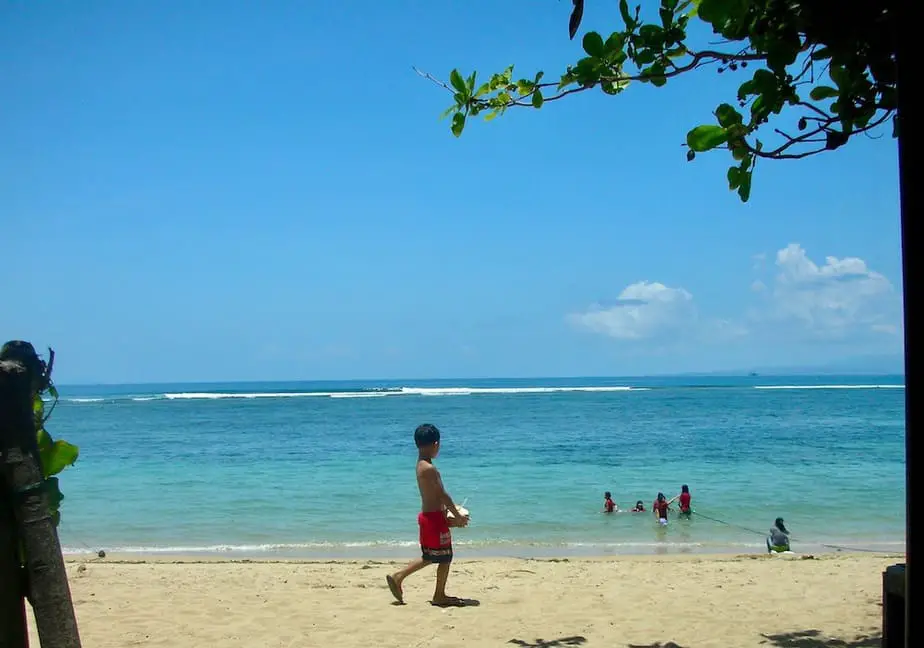 To get a good impression of the variety of beaches in Sanur we suggest renting a bicycle and go cycling along the beachfront walk. That is how we found our favorite beaches in Sanur.
The best is to head to Hang Tuah beach in the north and start cycling towards the south all the way to Mertasari Beach or vice-versa.
You will be amazed at how the beaches change in character. The ones in the north such as Hang Tuah Beach, Segara Ayu Beach, and Sindhu beach are crowded with beach resorts and restaurants.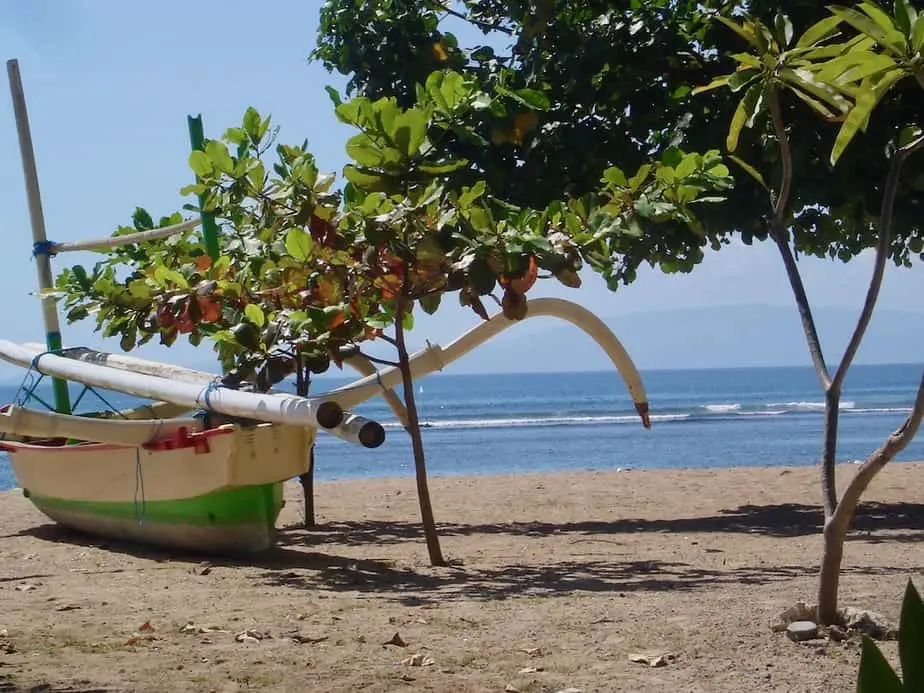 However, there are little patches of beach in between the resorts that are deserted. An ideal spot to find some shade under the many trees and to go for a swim. 
Our favorite beaches along the strip are Batu Jimbar Beach and Duyang Beach located in the southern part of Sanur.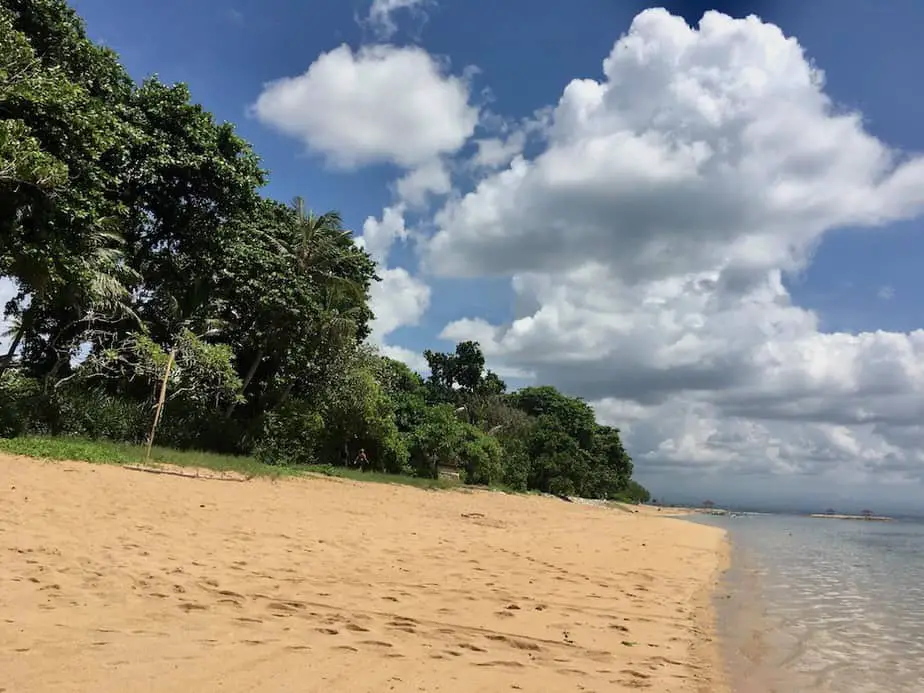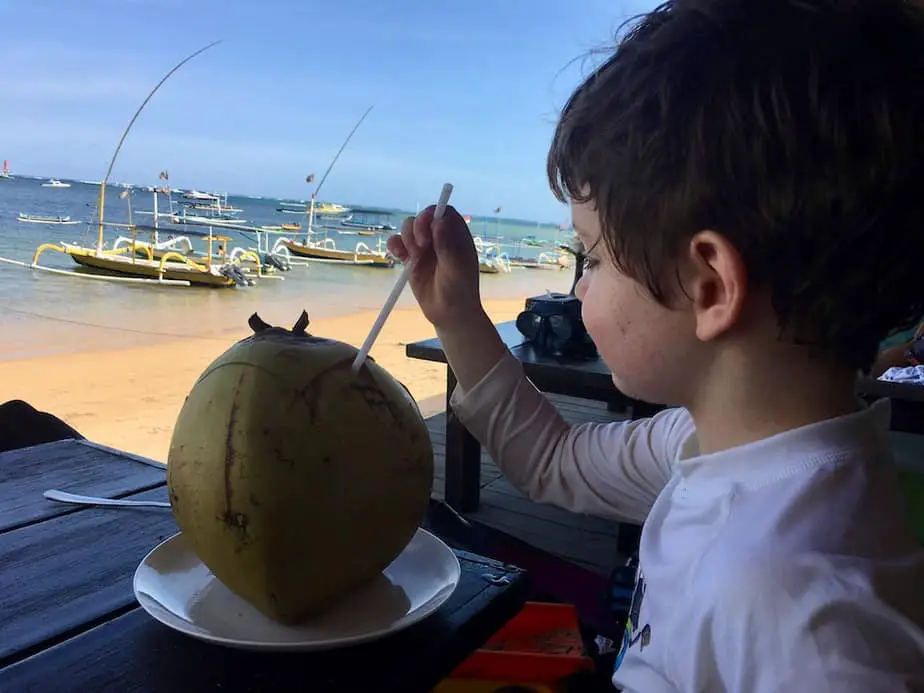 Batur Jimbaran Beach is very quiet with clean and soft sand, while Duyang Beach is perfect for a swim.  This is where we like to meet our Indonesian family and come together for a lunch or dinner at one of the beach restaurants. 
Once you arrive at Mertasari Beach you can easily access one of the main roads into town. These roads in Sanur are also very doable by bicycle and traffic is less crazy compared to other popular tourist towns in Bali.
2. Admire the Sunrise in Sanur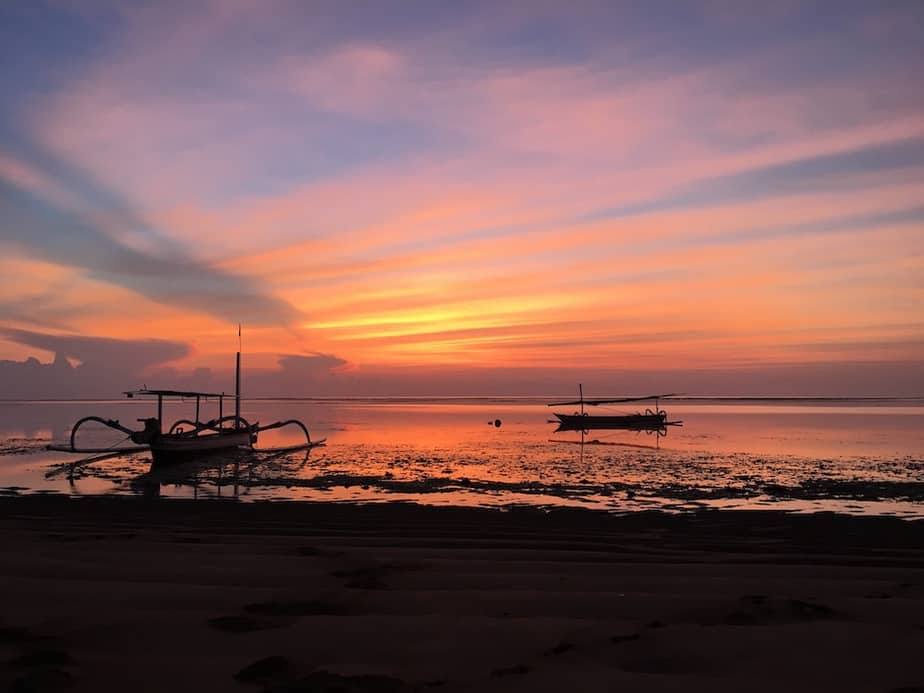 This magical moment is for those with who don't mind waking up really early on their holiday, those with jetlag, or those traveling with kids. For us, it was the latter. Our 2 year old woke up at 5.45 am. A painful moment, but we were rewarded each morning at the beach.
The sunrises in Sanur are something you should witness at least once. The calm atmosphere of everything slowly waking up together with the rising sun is a special time of day. Very different than a sunset.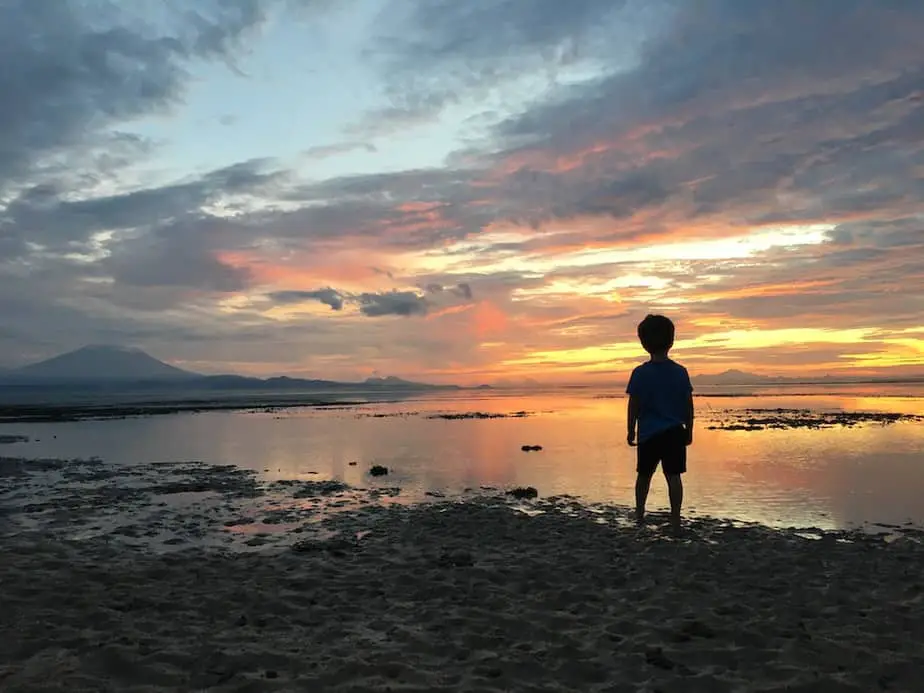 If the sky is clear the view of Gunung Agung is an amazing addition. Same counts for the colorful traditional fishing boats offshore. Nusa Penida is also visible.
The beaches located at Jalan Pantai Karang and Jalan Pantai Batu Jimbar in Sanur are perfect beaches for unobstructed views.
3. Catch some waves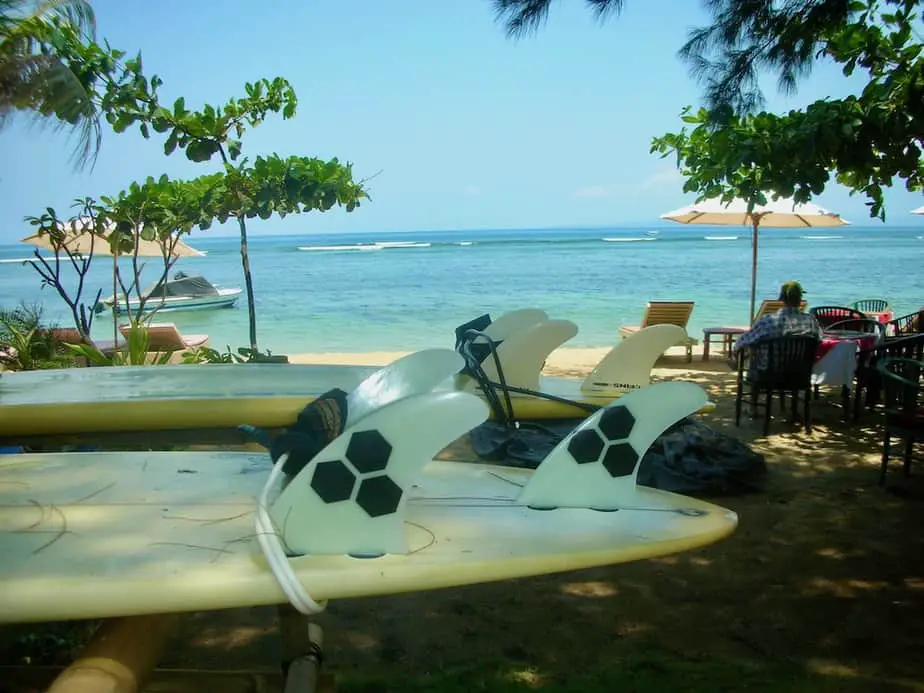 When you look out over the water at Sanur beach during the dry season you can't picture a surfing beach. It isn't the most popular one, but during the rainy season, surfing is possible. Especially early December till March. 
There are two reefs at Sanur: Sanur Reef and Tandjung Reef. Advanced and expert surfers will find challenging waves here. Beginners are not recommended to go surfing in Sanur. Even advanced surfers are known to return with open flesh wounds. 
The reef can be reached by local fishermen's boats. It will take about 15 minutes to get there.
4. Join Other Water Sports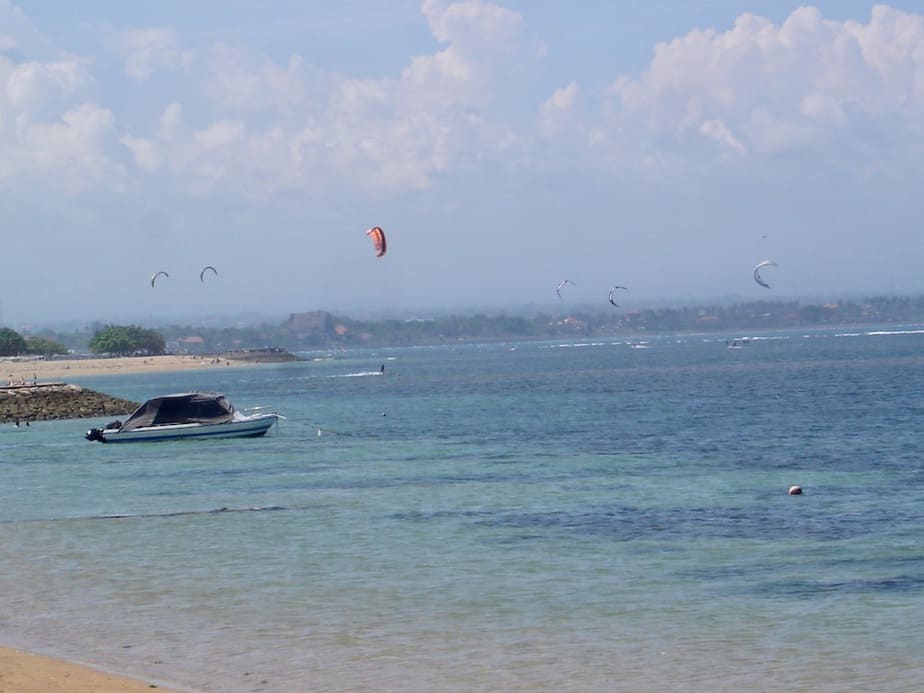 Sanur might not be so famous for its waves but the calm ocean is attractive for other exciting activities.
Along the beach, you can find many little shops that rent out kayaks. Check the condition of the kayak first before heading to the sea. It's a wonderful and active way to get around. 
For more excitement head to the  Bali Kite Surfing School. Beginner kite surfers can join a 2-hours course: 1-hour on land and 1-hour water. Those with experience can go for a 1-hour session with advanced instructors. Equipment, safety instructions, patience, and fun are all included in the package. 
At Bali Stand-Up Paddle they will teach you all the basics to have you paddling within 30 minutes. 'SUP' can be done on flat water. Those who have more experience can consider going SUP-surfing. 
SUP Yoga Bali has combined Stand-up Paddling with Yoga. The calm water in Sanur offers the perfect condition to feel relaxed while floating on your surfboard. 
5. Hire A Traditional Boat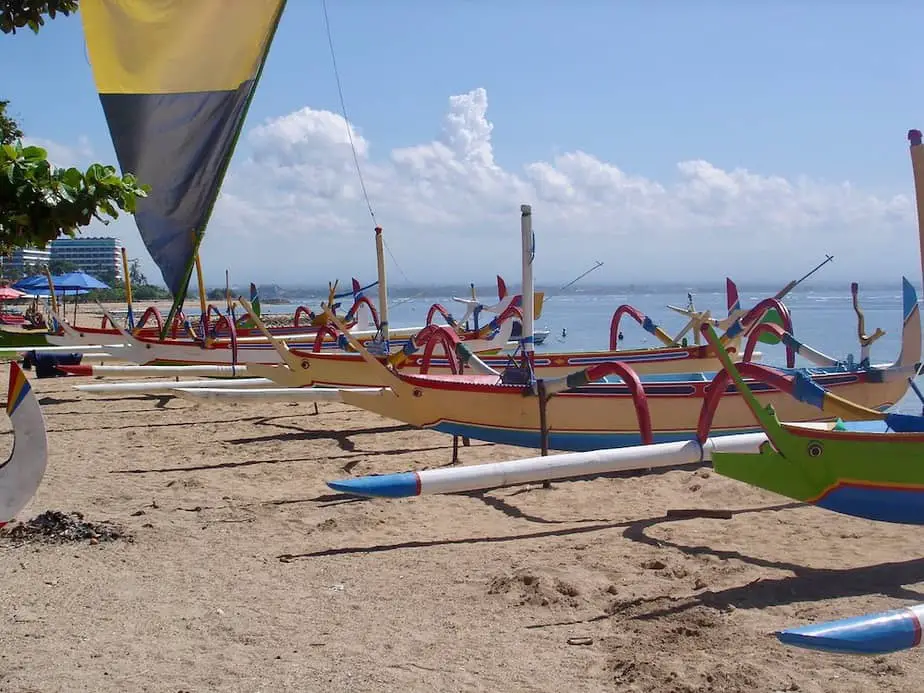 The colorful boats found along Sanur's coastline are traditional fishing boats known as 'Jukung'.  They are beautiful sailboats and can go pretty fast when the wind is right. 
A boatman is happy to take you out to skim Sanur's coast. You can arrange a tour at one of the many small shops on the beach or at the travel office in town.
Travelers who are more impulsive can just head to the beach, walk a bit and before you know it a boatman will approach you. This will be the cheapest option plus you might end up catching fish too. Expect to pay around Rp. 400.000 for a couple of hours. 
6. Have Dinner at the beach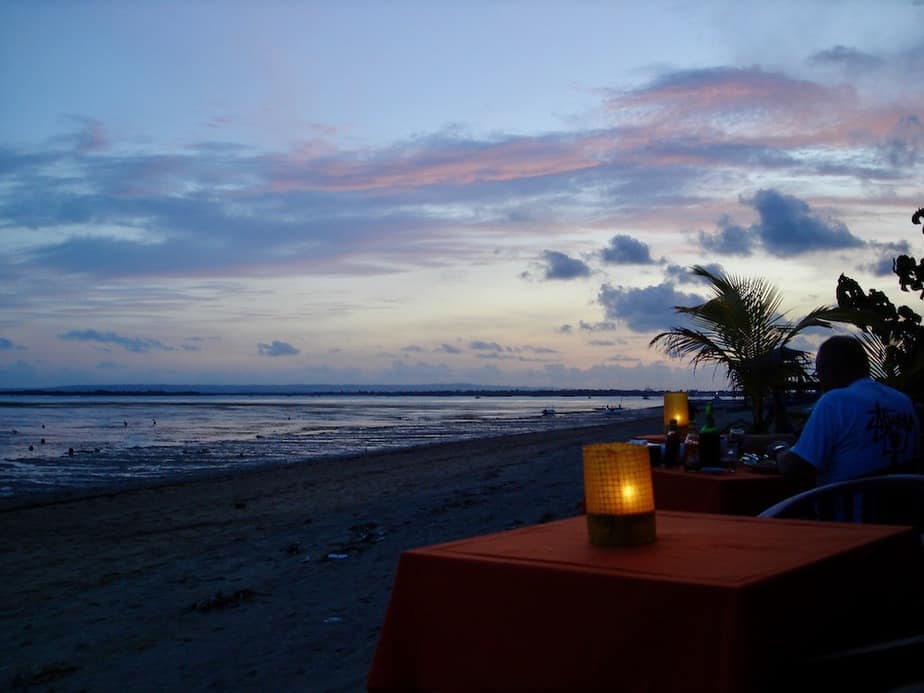 While Sanur is famous for its sunrise, dinner at the beach is still a great option too. The Balinese sky has this colorful glow and together with the sea breeze makes it a perfect setting.
Especially in the north and the southern part of Sanur beach you can find many restaurants.  It's difficult to choose, especially when the staff is approaching you with the menu.
We tend to choose the ones where we can sit right on the beach so we can feel the sand between our toes. Surprisingly enough this is pretty hard to find at other beaches in the south of Bali. There's one exception which you can find on Jimbaran Beach.
The restaurants in Sanur are very diverse. There are Balinese, Indonesian, Italian, and French options. Today there are even many vegan options too but check the menu first before taking a seat.
7. Visit Sindhu and/or Night Market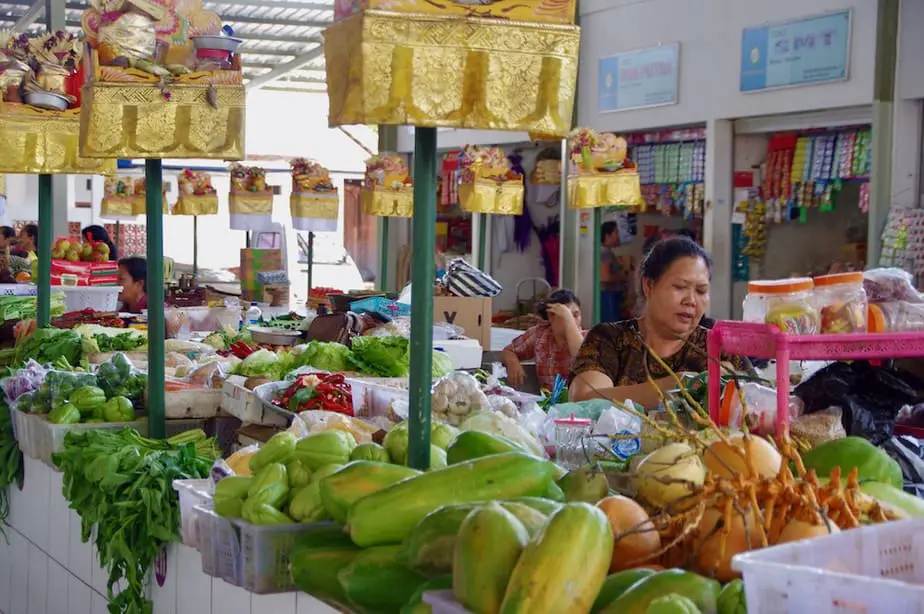 The fresh market is always one of our favorite things to visit when traveling around Bali. Surprisingly they are very different from each other. For instance, Sanur doesn't look like the market in Ubud or Jimbaran at all.  
The market in Sanur, known as Pasar Sindhu is located north of Jalan Tamblingan. It is found behind a gate, just where the main road bends.
Unlike many markets, this one looks more organized. Women are sitting behind all kinds of vegetables, fruit, and fish. There are many great local breakfast options too. 
The morning market closes pretty quick so make sure you arrive before 8 am to experience the local buzz. 
In the evening there are dozen or more food stalls where you can eat as locals do. Try the Nasi Campur or the many sweet desserts which are prepared right in front of you. 
8. Admire Blanjong Temple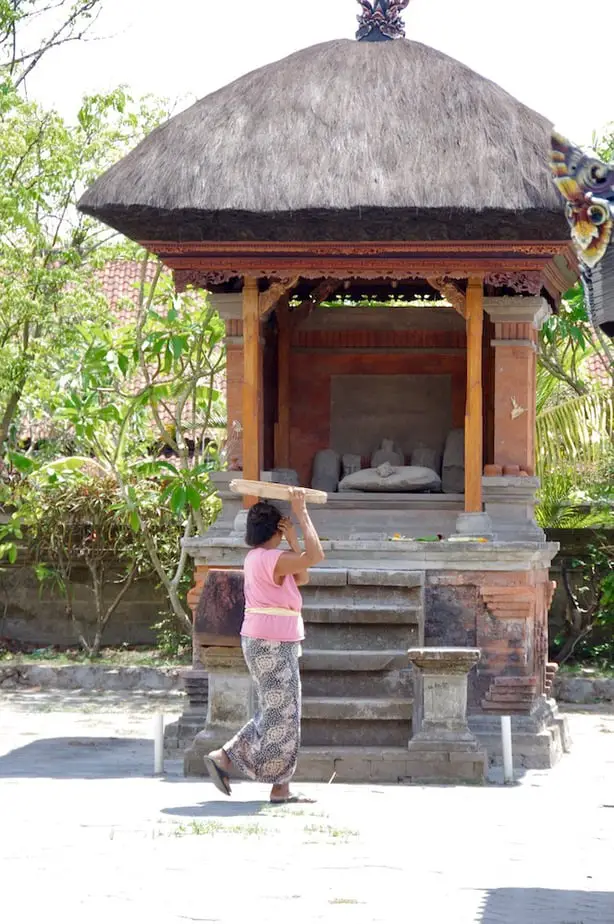 This temple complex isn't very prominent but is famous for the Prasasti Blanjong, an inscribed pillar. It dates back to AD914. It holds the earliest Balinese inscription which mentions "Walidwipa" and king Sri Kesari, who ruled Bali from around 913 to 1345AD. 
Some say that Walidwipa is the origin of the name Bali. 'Wali' meaning Bali while 'dwipa' means island. 
The inscription is partly in Sanskrit and partly old Balinese indicating that Hinduism was already present in the south of Bali in the 10th Century.
Temples like these are always nice to visit. Just like many others, Pura Blanjong is located along a busy road, tucked away between other buildings. We are amazed that these ancient sights still remain intact and are still of great importance to the Balinese.
While you are at Pura Blanjong you might want to go for lunch at Warung Blanjong, just across the street. They serve delicious Indonesian and Balinese dishes. Well worth a stop.
Their Nasi Campur can be slightly more expensive compared to the other warungs in town but you can taste the difference. 
9. Have a look at the Mayeur Museum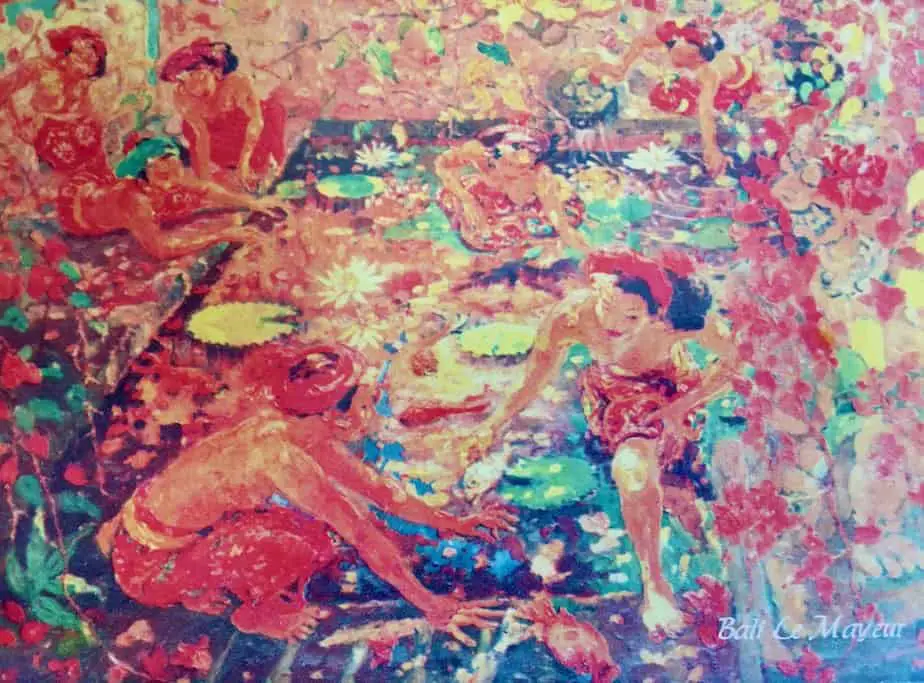 Le Mayeur Museum is located in the north of Sanur Beach next to the high-rise Inna Grand Bali resort. While this museum could use some more TLC it is still a nice place to go to.
The former residence of the painter, Adrien Jean Le Mayeur has been turned into a museum. It holds stunning paintings of life in Bali.
In his paintings, you can see his love for Sanur and its natural surroundings. And his Balinese wife is also prominent in his paintings.
10. Treat yourself to a Spa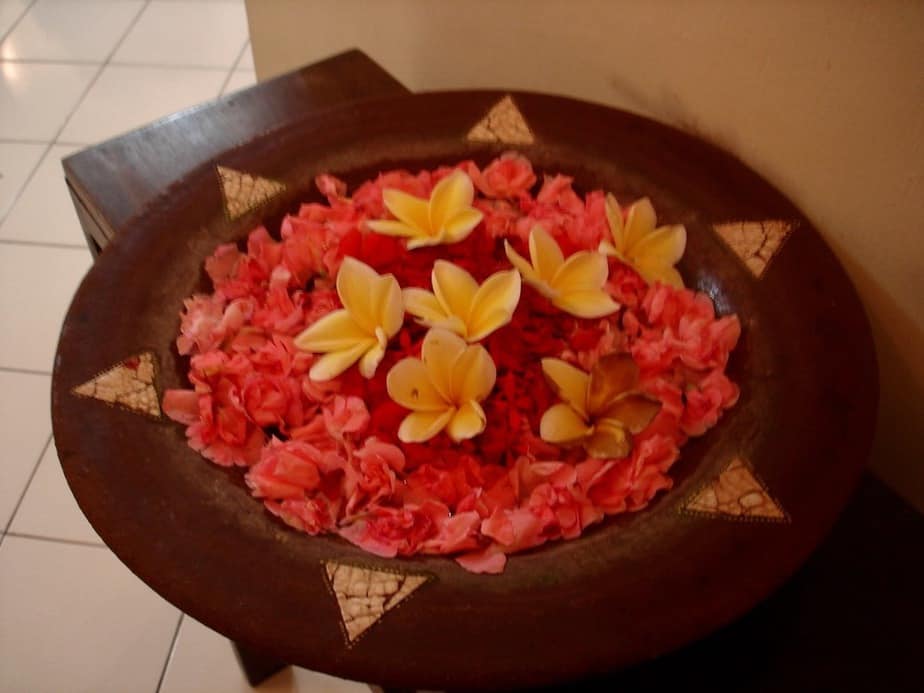 Like any other village in Bali, Sanur has a large number of spas to choose from. In the past, we had a hard time finding a spa that offered nice treatments but also had a nice atmosphere. Most of them looked run down and were in need of some refurbishment.
But today the spas in Sanur have undergone an upgrade and you can find many beautiful ones around town. Koa Shala offers a wonderful garden setting with natural-toned spa rooms. A 90-minute massage costs Rp. 340.000
The Nest has two spa locations. The Beachside Spa is located south of Sanur while the Boutique is located in the center of town.  Their 90-minute massage is Rp 255.000 
Another spa worth checking out is Bali Leha-Leha at Jalan Sudamala, a side street of Jalan Danau Poso. 
11. Improve your skills at a Balinese Cooking class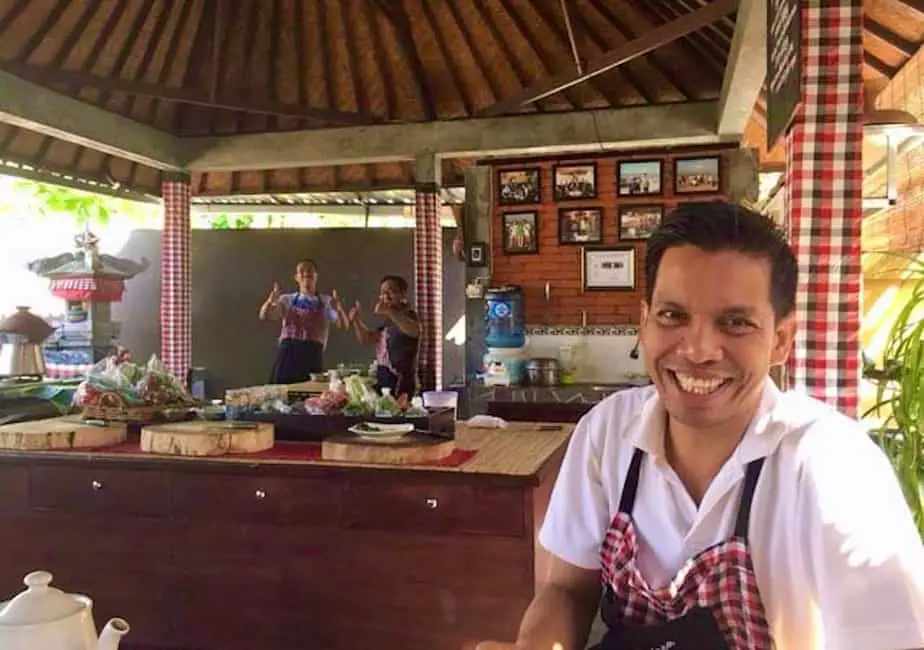 Online there is a long list of cooking classes to choose from. Surprisingly most of these classes offer pick-up services in Sanur but are not actually located in Sanur.  
Those that are located in Sanur are worth a look. They are not associated with a hotel or villa and are locally owned. 
The most prominent is probably the Chef Maduna Cooking Class. His classes are behind his restaurant. His morning classes (Rp. 900.000) start off with a trip to the Jimbaran fish market and vegetable market. Then it is time to prepare various dishes in his kitchen.
Chef Maduna is very flexible. You can easily tell him your dish preferences. When shopping at the market Chef Maduna can adjust the menu and get the ingredients. His classes are very practical with a lot of hands-on learning. 
Another cooking class is the very first cooking school in Sanur. Dewi Kartika Sari is the owner and instructor of the  Caraway Cooking Class. Her classes (Rp. 550.000) are held in her home where she has a professional kitchen.
She is assisted by a group of women which she has chosen not only for their knowledge in cooking but also for their age. It is difficult for 40 plus women to find work. At Caraway Cooking Class they are very much welcome. 
The morning classes with Dewi Kartika Sair start with a visit to the Sanur market, followed by a practical cooking class. The great thing about the Caraway Cooking Class is that they also have Kids Cooking Classes (Rp. 250.000).  
Warung Blanjong doesn't really promote their cooking classes (Rp. 400.000), but they mention it on their menu at their restaurant. The owner Ketut is happy to give you some ins and outs on Indonesian cooking during the 2-hour cooking class. 
12. Go Diving around Nusa Penida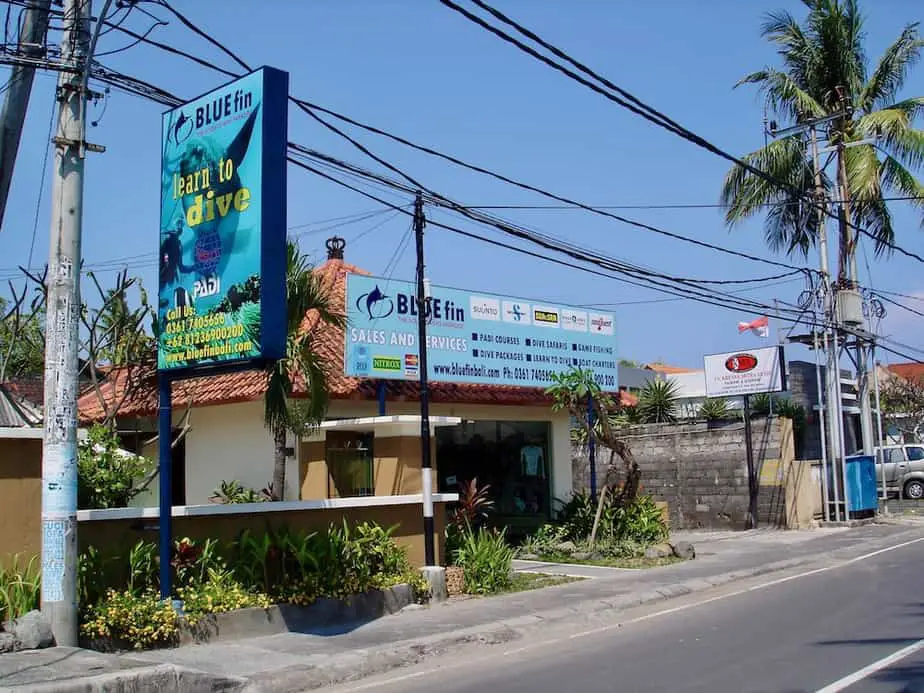 Sanur isn't a traditional diving village such as Padangbai, Amed or Tulamben. Yet there are at least a dozen dive companies to choose from. 
Most of these diving companies organize tours to Nusa Penida and Nusa Lembongan. By boat, it only takes around 30 minutes to 45 minutes depending on the weather conditions.
At these dive companies, you can arrange day trips or dive safaris of several days. They often include all the gear, food, and transportation to the best sites all over Bali. It's great that everything is arranged, but remember you will be in the car a lot.
Of course, we recommend just staying at the dive villages near the diving sites but we also understand that you wish to see several sights during your holiday in Bali. So it isn't that strange to organize everything from Sanur village. 
Sanur is also a great place to get your PADI. After class, you can enjoy the relaxing vibe this village has to offer. 
13. Watch the Festivals in Sanur
Every year in August there's the Sanur Kite Festival located at Padang Galak Beach north of Sanur. From June to August the winds blow from east to west and many Balinese will be flying their kites in these months. Somewhere in July the Kite Festival is held.
There are no set dates, the Balinese just come together by word of mouth and start their competition. So ask around when you're in Sanur. With their kites, they honor their Hindu gods and hope that they will get good crops.
The kites can be 4 meters wide and 10 meters long. Teams from Denpasar will fight for the longest flight or most beautiful kite. The kites often come in shapes of a fish, bird or a leaf. These are traditional kites made from bamboo and cotton cloth.
Another festival worth visiting is the Sanur Village Festival which is held in August. It started as an initiative to boost tourism after bombing in 2006 and has now grown into a big festival. 
There are sports competitions, dance performances, culinary experiences, music, and also environmental conservation efforts. They plant new corals and also endangered plant species.
14. Visit the Turtle Sanctuary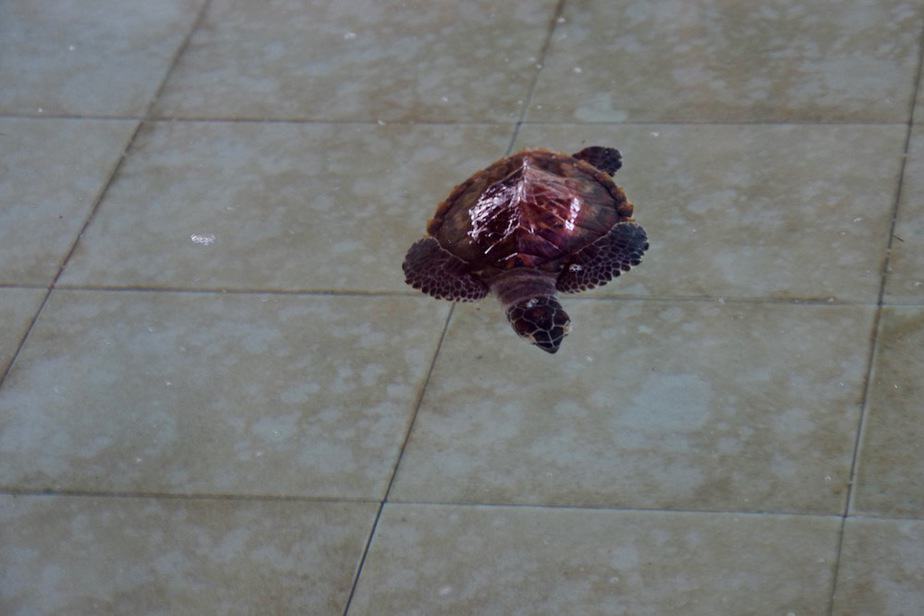 The Turtle Conservation and Education Center (TCEC) is located on Serangan Island. It's about a 15-minute drive from town. 
This well-organized sanctuary gives you a good impression of their conservation work. They have eggs, hatchlings, and little turtles that are ready to be released into the ocean.  
The eggs are collected from tourist beaches or bought from locals to prevent them from being eaten or used in religious ceremonies.  
Besides checking the cute turtles out, the TCEC also has adoption, release-and volunteer opportunities. You can contact them directly for more information. 
15. Join a Silver making course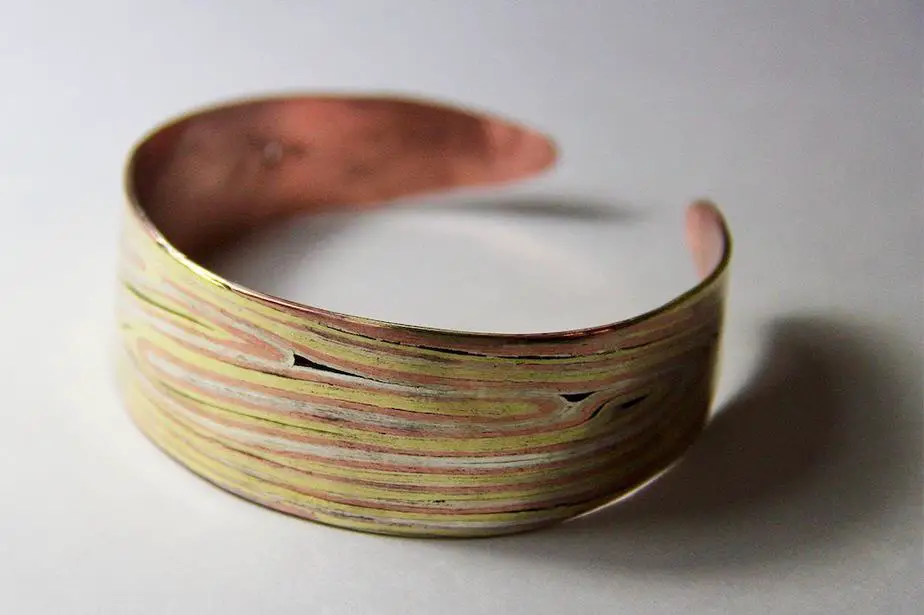 The Sanur Jewellery Studio offers a unique opportunity to make your very own jewelry. Their bright studio has all the tools and materials you need. 
Ibu Iwan and other members of the studio will be there to help you along the way. 
The SJS has half-day (3 hours) workshops in which you can work with materials such as silver, resin, leather, copper and brass. Whole day workshops are gemstone setting or silversmithing and include lunch.
Prices depend on the type of material you use and the size of the group.  
16. Take a walk through the Mangroves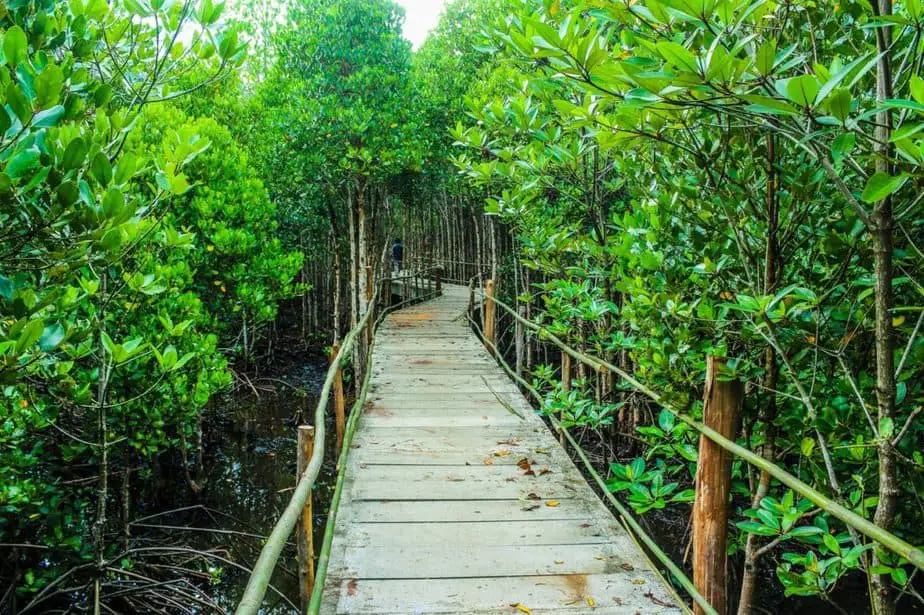 The Mangrove Information Center (MIC) is located 6km out of town. Drive along the main road Jl By Pass Ngurah towards the Kuta area. Once you pass the intersection of the Toll Road, keep going straight for a while.
Soon enough you will see the signs of the mangrove on your left side.   
Like many conservation and nature educational initiatives, this place seems a bit run down and forgotten. But if you are curious about mangroves and love nature you might want to make the stop.
The center has created a wooden boardwalk that guides you through the 100 hectares of forest. It gives you the opportunity to see this valuable ecosystem up close. Between the roots, you can spot crabs, mudfish, and many other small animals.
Make sure you walk to the lookout tower where you have a gorgeous view of the mangrove. 
Don't be shocked to see a lot of trash. It isn't carelessness of the center but the high tide can bring loads of rubbish from the ocean to the mangrove. As a result, the trash gets stuck between the roots of the trees. 
17. Have a look at the Orchid garden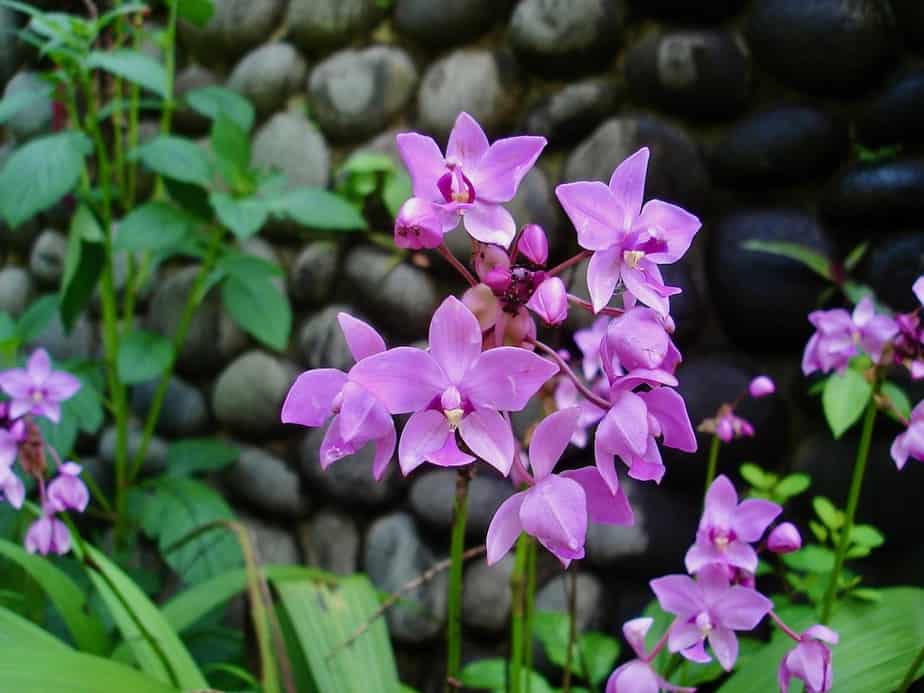 This little garden with an abundance of orchids is located along the Jalan By Pass Ngurah, 15 minutes north of Sanur. It is a nice stop if you happen to be heading in that direction. The entrance fee is 50.000Rph. There's a guide who can tell you more about the orchids if you want.
 A hobby turned into a seriously large collection, Ni Wayan Sri Laba displays various kinds of orchids at her Duta Orchid Garden. She mostly has hybrid orchids but there are others too, even wild orchids from the Indonesian forest. 
There's a small shop on-site where they sell baby orchids. They will package it for you and you get the documents to transport the orchids out of the country.
18. Make a day trip to Nusa Lembongan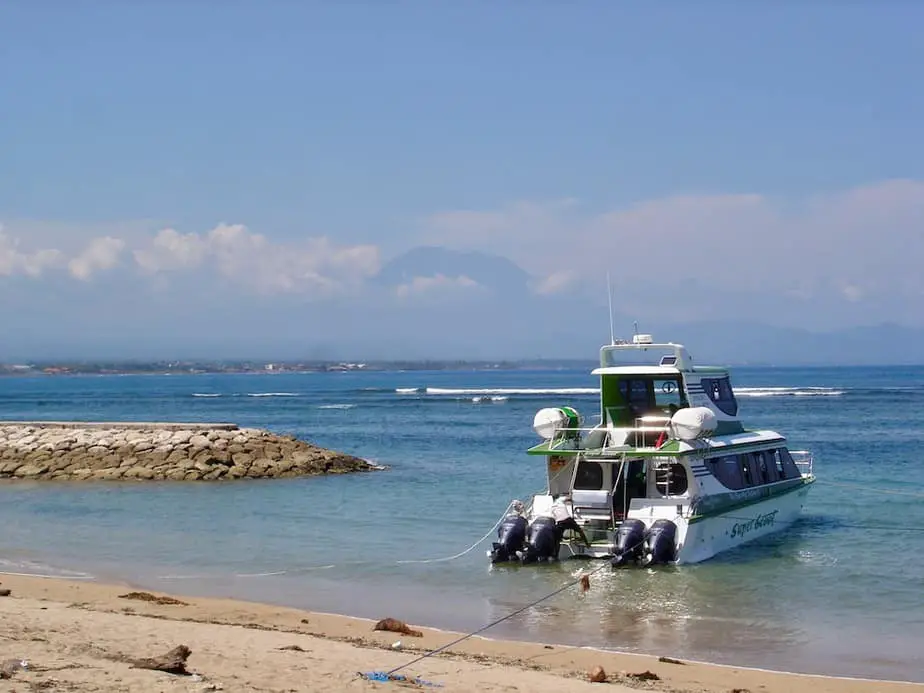 To fully appreciate Nusa Lembongan we recommend spending a couple of nights on the island. But if time is short and you are staying in Sanur, you can consider a day trip.
There are many fast boats that leave from Sanur. The trip only takes 30 minutes to 45 minutes. If you take an early boat you can spend a whole day on the island. Once on the island rent a motorbike. This is the best way to see most of the island. 
If you are staying in Sanur but want to go diving or snorkeling at Nusa Lembongan or Nusa Penida then we suggest approaching one of the many dive centers in Sanur. They will arrange everything from A to Z.
19. Other Things to do just outside Sanur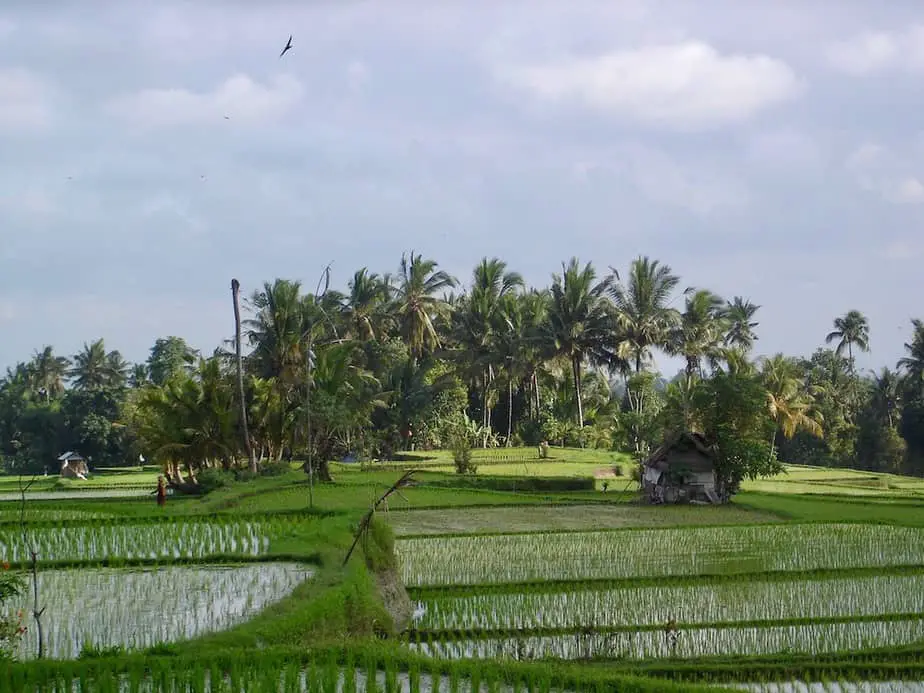 Generally speaking, you can visit almost every corner of the island on a day trip. The Bukit Beaches such as Uluwatu Beach and Balangan Beach are just an hour away. Jimbaran is even less than an hour if traffic permits. 
Other popular day trips are to Mount Batur/Kintamani, the Jatiluwih rice terraces, or to the Mount Agung area. All doable, however, you will be in the car most of the day. 
If you were only to spend your holiday in Sanur then we highly recommend heading to Ubud. You can get a great impression of this village if you were to visit it for just one day.
We have created a 1 day Ubud itinerary so you can fully appreciate it. Our list of things to do in Ubud will show you other activities you might want to add while you are there. 
Love markets and shopping? If Sanur isn't very fulfilling then the Sukawati market definitely will be. This art market is housed in a two-story building and sells everything you can think of.
Handicrafts, jewelry, textiles, and more are sold at cheaper prices than in the shops and other markets. The choice is overwhelming and you will need to bargain. But die-hard shoppers will feel at home here. 
Another great thing that we surprisingly enjoyed was visiting Museum Negeri Provinsi Bali in Denpasar. The museum shows you the historical-cultural aspects and the turbulent history of Bali. This creates even more fascination and understanding of the Balinese people when traveling through the island.