With so much love for this unique island, it is no surprise that there are Bali projects popping up everywhere. Some are focused on tackling environmental problems. Others are working at the community level and aim at improving education possibilities, livelihoods, and health care.
Of course, we don't expect travelers to immediately check out all these projects during their holiday. We just listed a couple of them below to create awareness of the positive initiatives taking place and perhaps to stimulate other ideas that can be implemented in Bali or any other place which is struggling with these similar problems. Sharing knowledge, skills, and ideas will lead to incredible solutions.
However, if you do feel like helping a hand you can apply as a volunteer. Actively contribute or simply buy great products of which the profit goes to support important work on the island is already a huge step ahead.
Another great way of supporting projects in Bali is by staying at accommodations that have created or fund environmental or community projects. Great examples are Bali Eco Village, Eco Stay Bali, Bali Mountain Retreat, and many more.
You see, even when you are holidaying it is easy to support a great Bali project!
Becoming Greener
C.V. Peduli Bali (also known as Bali Recycling) in Gianyar.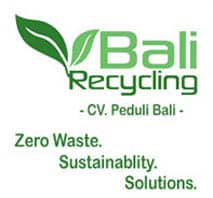 Bali Recycling aims at resource recovery which includes recycling, composting, and processing materials that are considered waste. They use them to create new products.
Their services involve proper waste management such as those of hazardous goods and batteries. Additionally, they ensure waste will be recycled or better yet 'upcycled'.
Great examples are creating beautiful drinking glasses and vases from recycled glass bottles which were too expensive to process. Other great ideas are designing trendy items made out of plastic that was first considered waste. And of course, creating paper bags from used newspapers. Here waste has a second and probably a better life!
If you are interested in creating your own items from glass, paper or plastic contact them through their website.
Eco Bali Recycling in Kuta
As soon as you learn about this project you will realize that there is no such thing as waste, as long as you recycle. And that is what Eco Bali Recycling does 100%.
Their aim is 'Zero Waste' and they mean it! They focus on maximizing recycling, reducing the quantity of waste to landfills, and promote composting.
How?
By using their own sorting and material recovery facility. They also provide a waste collection service and recycling. A great impact is helping businesses to become more eco-friendly and most importantly provide awareness and sustainable practical solutions. Their programs are focused on everybody in Bali, from businesses to local communities.
Reef Check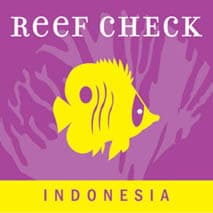 Reef Check Indonesia (RCI) is part of a worldwide non-profit organization that aims at empowering people to save the reefs and oceans. In Indonesia 1000 volunteers, divers, scientists, students, and local communities work together to monitor the reefs, participate in collaborative management of stakeholders in preserving the coral and ocean and providing education.
The latter includes creating awareness among the young Balinese. Reef Check visits schools and communities and organizes activities such as beach clean-ups, field visits, and workshops. The main message is that a healthy reef is important for the communities' livelihood and food security.
You can volunteer at Reef Check if you want to help them spread awareness. They list upcoming events on their website plus other possibilities you are able to contribute to.
ProFauna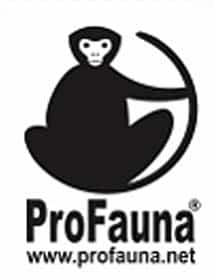 This Indonesian non-profit organization aims together with its international networks to protect the wildlife and forest of Indonesia and to prevent illegal trade and exploitation.
ProFauna has established an office in Bali mainly due to the illegal trade of sea turtles. Today together with other international organizations the trade has dropped with 80%. This organization now continues to protect the sea turtles and other wildlife in Bali. They have booked successes through active law enforcement assistance, education at schools, campaigns, and preservation
Do you want to help ProFauna at saving the sea turtles in Bali? They offer volunteer programs in West Bali.  You can assist the local community in taking care, relocating, and releasing of the hatchlings.
Improving Community Life
Threads of Life
This inspiring project aims at conserving and reviving traditional weaving techniques and natural dying on various Indonesian islands. These local practices are stimulated resulting in an amazing sustainable, natural and traditional work of art. At the same time, it ensures that this cultural heritage regains appreciation.
The textiles are sold according to the Fair Trade concept in the Ubud gallery. So when you go and have a look at the beautiful items and buy something you are ensured that the weavers have received a fair price, the working conditions were good, no child labor was involved, the cultural well being will be maintained.
Have a look at their website to read more about what Threads of Life do. You can also see the beautiful products, so you know what to expect when you check out their shop in Ubud.
R.O.L.E Foundation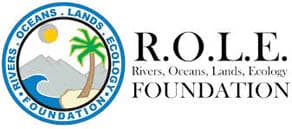 This non-profit humanitarian organization provides free education, training, and assistance to poor communities. At the same time, they focus on environmental sustainability to ensure future prospects. Underprivileged women and children gain valuable skills in sustainable agriculture, town planning, and eco-tourism resulting in eco-friendly jobs and business opportunities.
Located on a hill in Nusa Dua with beautiful views, ROLE Foundation's Eco Park provides an educational learning experience on waste management and environmental education. The center provides interactive educational tours aimed at local school children and tourists, educating them on plastic and waste separation as well as ways to become more sustainable and eco-friendlier in their personal lives.
If you are interested in their work and want to see more on what kind of positive impacts their projects have, head over to ROLE's Eco Park. Sip some fresh, home-made Jamu and lemongrass tea, meet the locals, and learn about what you can do to help our environment.
Bali kids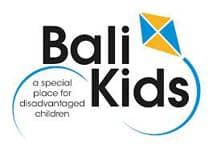 Bali Kids aims at helping poor children by providing quality medical treatment and health education. Registered orphanages and poor children from local villages are able to get free treatment at their center. If the child needs to be hospitalized then accommodation is provided too.
Besides ensuring that every sick child will receive all necessary treatment Bali Kids also has a mobile medical service that visits various places throughout Bali. Additionally, health education is one of their priorities as preventative measures have led to a decline in infectious conditions and health problems.
If you want to support their work and give more smiles to the children's lives, you can visit them during your holiday. You do need to make an appointment 2 weeks in advance. Check out their website for more details. Here you can also find their wish list if you want to donate something that will be put in good use.
Bali Children's Project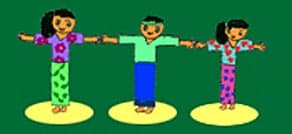 Education in Indonesia is free up to 11 years old, nevertheless, for the very poor it is still impossible to send their children to school as uniforms and school materials do need to be paid for.
Additionally, school is not always nearby making it difficult for children to attend. Therefore, this project provides the possibility for children to receive an education through sponsorship and access to school.
Besides their sponsorship and school programs, the Bali Children's Project also supports really poor families to ensure that the family conditions are stable, and the children are able to go to school. While education is essential, cultural heritage is just as important. The project also provides the possibility for the children to learn more about Balinese art and music so it will be conserved for future generations.
Volunteer Programs Bali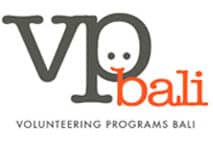 Volunteering Programs Bali is a straightforward way of travelers giving back to Bali. Volunteers from all over the world help children by teaching valuable skills or by assisting in various projects.
At the learning centers, underprivileged kids can learn English, computer skills, organic farming, and join activities such as recycling projects, dance, music, arts, and sports. Disabled children can attend classes here too.
Their centers are found nearby Ubud and Tulamben (East Bali). Visit their website to find details on how to volunteer, and the facilities provided.