West Bali national park is the island's only national park. It was created in 1941 after it was given a nature park status in 1917.
It is home to the endangered Bali Starling (Leucopsar rothschildi), the Ebony Langur, the Clouded Leopard, around 160 different bird species, 175 plant species, 110 species of coral and the list goes on and on.
Since there isn't rainfall all year round, you won't be able to find tropical rainforest here. Instead the park consists of mangrove forest, monsoon forest, dry savannah, lowland forest and montane forest on the slopes of the volcanoes Mount Patas ( 1,412 m) and Mount Merbuk (1,388 m).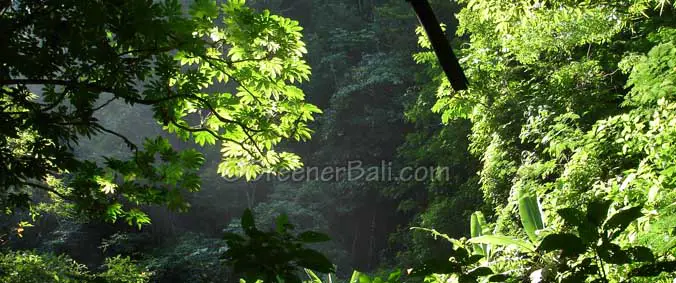 Nature and outdoor lovers can easily spend a couple of nights in this part of Bali. It has everything to offer: stunning private beaches, great snorkelling and diving sites, mountains, forest and wildlife.
Most travellers spend the night in the nearby village of Pemuteran. But along the main road, towards the National Park, more and more luxury resorts are being built.
Even within the borders of the park you can find two luxury resorts, The Menjangan resort with villas along a private beach and the Waka Shorea. Both claim to be an eco-resort, but we are still wondering why and how they are able to get the permits to build something like that in the middle of the only national park in Bali?
How to get to West Bali National Park?
The headquarters of the national park is at Cekik village near Gilimanuk. So if you come by ferry from Java island, the port of entry to Bali will be Gilimanuk. From here you can find transportation to bring you to the park's headquarters at Cekik.
When you come from other parts of Bali you can either rent a motor bike yourself (but not advisable), rent a driver or take the Perama Shuttle Bus service to Gilimanuk.
Another entrance to the park is at Labuan Lalang which is the place to go to when you come from Munduk, Singaraja, Lovina beach or Pemuteran, which lies on the edge of the park.
At the Labuan Lalang office you can arrange permits for the National Park. Here you will also find boats docked at the little harbour which will bring you to Menjangan island, also part of the national park and the best place on Bali for underwater lovers.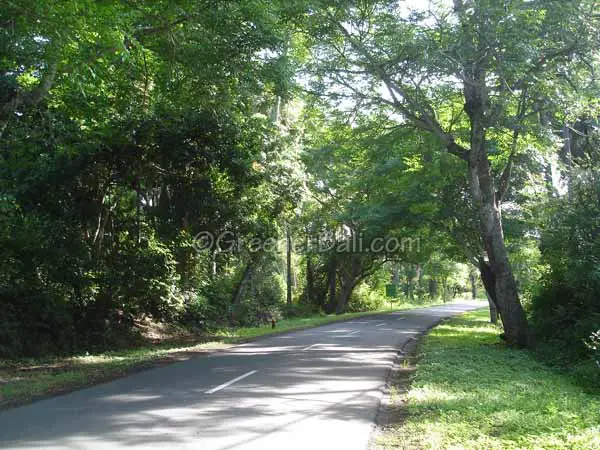 Getting Around and Arranging Permits at West Bali National Park
Before you start hiking in the park you need a special permit (around Rph 25.000 pp) which can be obtained at either of the ranger stations at Cekik or Labuan Lalang. Hiking is not allowed alone so you need to hire a park ranger (around Rph 200.000 for three hours) who will also act as your guide and follow in your footsteps and explain a thing or two.
To make sure you are able to leave on time for your hike. It is advisable to make all necessary arrangements a day before.
If you want to go snorkelling or diving around Menjangan island then you can either arrange it at Labuan Lalang on the same day. You need to purchase a permit as well and take a boat appointed by the rangers there.
If you are staying in Lovina or Pemuteran and probably also in other tourist villages further away, you can also book a day trip at your accommodation or at a travel agent. These packages often include everything including diving gear, transport, permits etc, so so you don't need to arrange it all yourself.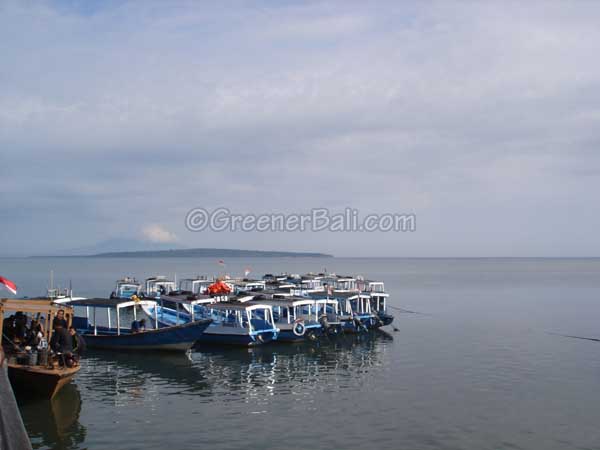 Things to do at West Bali National Park
Only a small fraction of West Bali National park is open to visitors and therefore you can either choose to do some hiking on the main trails or go snorkelling/diving around Pulau Menjangan (Deer Island).
Trekking & Bird Watching
Unfortunately, despite being a protected area the National Park has suffered from encroachment resulting in forest degradation.
Nevertheless if you love hiking and wish to spot some wildlife, particularly birds then you are at the right spot here. The National Park is mostly famous for its critically endangered Bali Starling (Leucopsar rothschildi) also called the Bali Mynah.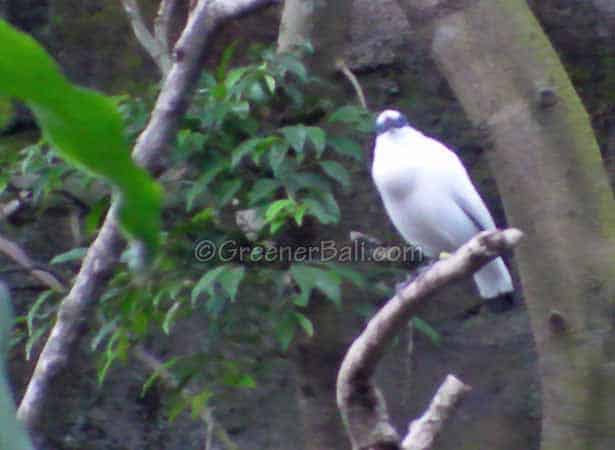 There are several trails you can follow, depending on your time, fitness and the species you hope to encounter.
The shortest trail is the Prapat Agung trail in the north of the park. This 1 to 2 hour trek is best done in the morning in order to spot more birds. This is also the case for the 2 hour hike of Teluk Terima, just west of Labuan Lalang jetty.
Another short hike is the Tegal Blunder trail which takes 2 hours. You can combine it with a mangrove boat trip around Gilimanuk bay.
For more serious hiking you can take the Gunung Klatakan trail which takes about 6 hours. It starts at Sumber Klampok, along the main road that runs right through the National park. During this hike you are more likely to spot some wildlife and a spectacular hornbill or two.
Snorkeling & Diving
Menjangan island is known to have one of the best diving sites in Bali. The reef is 2 meters below the surface of the water and it goes on for 150 meters with coral walls up to 35-60 meters deep.
As a diver, you can easily do several dives at various locations. To make sure you get the most out of your dives, arrange your diving trip with one of the many dive operators in Lovina and Pemuteran. They can tell you exactly where to find the amazing drop-off, the cave and best soft coral.
For experienced divers you can consider the challenging dive at the Anker Shipwreck. This dive site is not very popular despite occasional sightings of sharks and rays.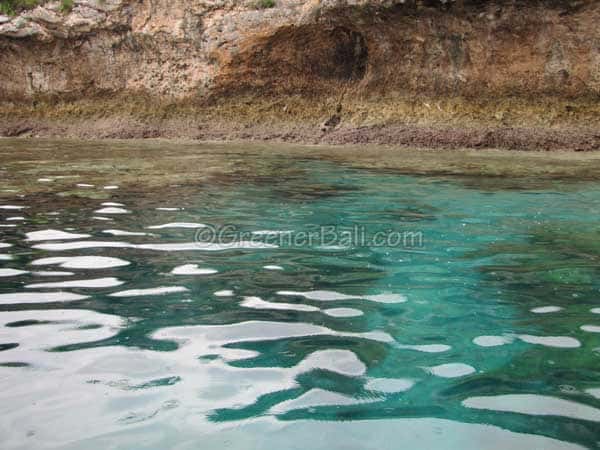 Another good diving site is at 'Secret Bay' located in the bay of Gilimanuk. This site on the edge of the mangrove forest is especially interesting for those into macro-photography and expect to see a lot of small marine life.
Snorkelers will have a blast here too. Particularly the sites Pos I and Pos II are really amazing. The sites are rich in sea fans, soft and hard coral and are visited by many tropical fish.
Unlike divers, you don't need to make prior arrangements to go on a snorkelling trip. Just head to Labuan Lalang jetty and arrange a permit, boatman and snorkelling equipment at the head quarters.
Don't forget to buy some food at the many warungs as you need to arrange your own food and drinks. And if you have snorkelled before you know you are going to get a big appetite very quickly.
For both diving and snorkelling trips it is best to head out as early as possible, as the visibility is at its best. The jetty is open between 8am till 3pm.