The Neka Museum Ubud is one of the best fine art museums I've been to in Bali. It's founded by the former school teacher turned into a collector, Suteja Neka in 1982.
The museum shows many artworks by Balinese, other Indonesian and foreign-born artists who were inspired by the beautiful Balinese sceneries of everyday life.
The museum isn't some kind of musty old-fashioned museum. However it's a great place to learn about the Balinese culture and their works of art such as wood carvings, masks, wayang kulit puppets, different styles of paintings and keris daggers with gold and silver crafting.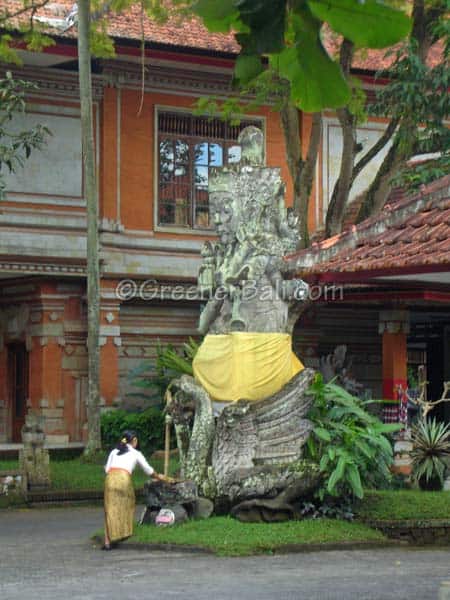 The art museum is housed in eight pavilions or art halls set in a garden with a gorgeous Woos River view. You can expect the following at the museum:
Neka Museum Pavilion I: Balinese Painting Hall
a. Puppet Style Painting. Most of these paintings are stories with multiple scenes from Hindu and Buddhist epics or Balinese-Javanese romances and folk tales. Every detail of costume, facial features, body size and colour indicates the specific rank, figure or character type. Not many colours are used in these paintings.
b. Transitional Style Painting. These paintings still look a lot like the Puppet Style paintings but the figures in these paintings begin to take on a little more natural, human appearance because of the influence of foreigners. A wider range of lighter colours are used in these paintings. Artists paid less attention to the fine ink details common in traditional puppet style painting.
c. Ubud Style Painting; These paintings are influenced by Walter Spies (German, 1895-1942) and Rudolf Bonnet (Dutch, 1895-1978) who settled down in Ubud in the 1930's. Walter Spies emphasised light, shadow and perspective in his works. Rudolf Bonnet focused more on anatomy and portraiture.
d. Batuan Style Painting; this style began to appear in the 1930's in Batuan, just south of Ubud. The paintings appear dark and mysterious and are focused on themes of black magic and intense rituals set amidst lush, decorative foliage. Every inch of these small paintings is used and tells a story.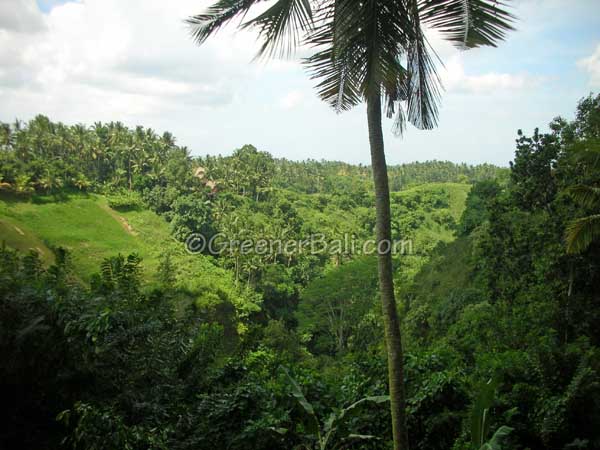 Neka Museum Pavilion II: Arie Smit Pavilion
a. Paintings by Arie Smit; This painter first visited Bali in 1956 and decided to make Bali his new home after two months on the island. His paintings focus on the Balinese people and places of Bali. With his own 'broken colours technique his artwork shows the beauty of Balinese life.
b. Young Artists Style Painting; In the early 1960s Arie Smit gave art supplies to teenagers in Penestanan village near Ubud and encouraged them to paint whatever they felt like.They created a naive childish like style of painting now called the Young Artist Style.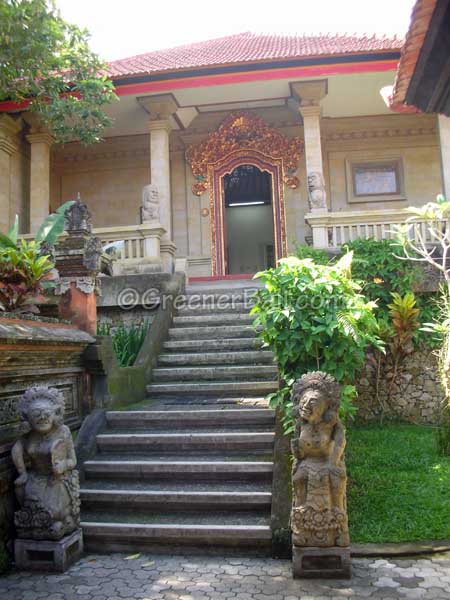 Neka Museum Pavilion III: Photo Documentation
Colour photos record some of the exhibitions and events involving the Neka Museum.
Neka Museum Pavilion IV: Lempad Pavilion
I Gusti Nyoman Lempad (1862?-1978) is Bali's most famous artist. He was a master artisan, carver and architect. He designed parts of the royal palace and the temple at Ubud.
His ink drawings on paper, many with touches of color, are internationally famous. Lempad illustrated famous and lesser known episodes from Indian mythology and Balinese folk tales. He often added erotic and humorous elements.
The Neka Museum is open from Monday to Saturday from 9 am – 5 pm and on Sunday from noon until 5 pm. Admission is Rph 50.000 and kids under 12 years of age go in for free.