We accidentally found this gem when we were passing through Candidasa. Ida's homestay is hidden behind a large grey wall. We decided to have a look when we stopped right under their sign.
The place is really wonderful. It's the best budget accommodation in Bali that we have seen until now.
When you pass the open pavilion that serves as the reception there are several paths leading to separate bungalows.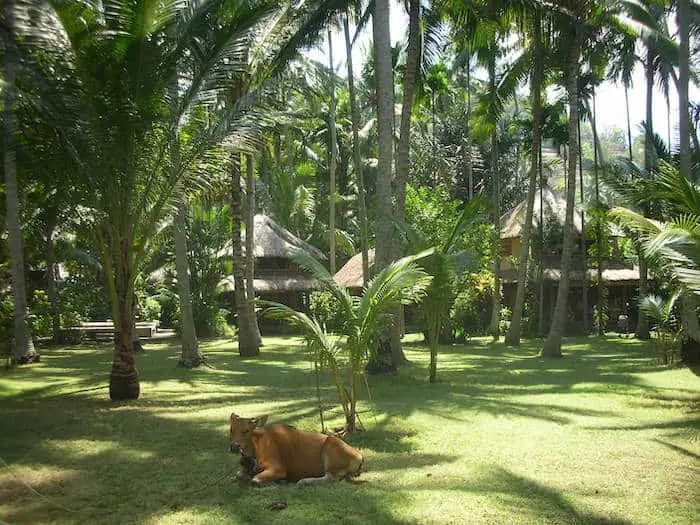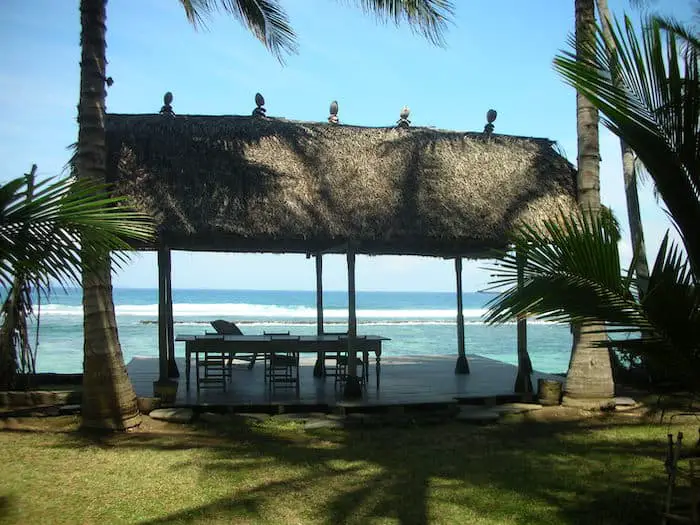 The setting is just amazing. All the bungalows face a field covered with tall palm and flower trees and when you cross this little field you end up right at the sea.
The Bungalows at Ida's Homestay
The homestay has different types of bungalows to choose from. Some are specially made for single travelers while others are much larger and ideal for families or groups of three to four people.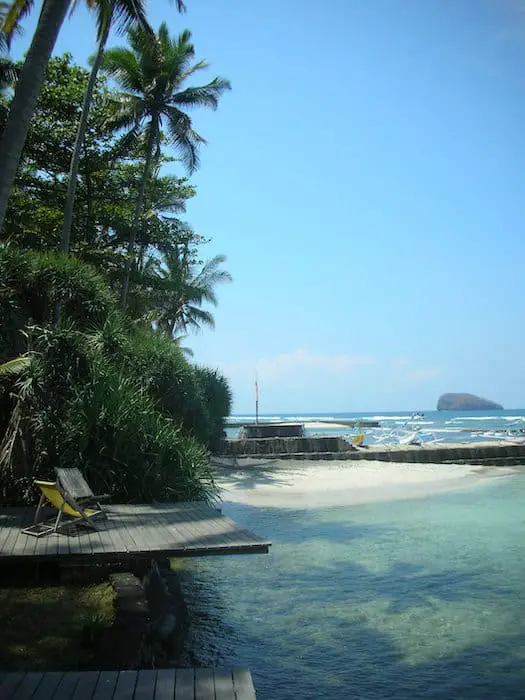 The owners have really created a stunning place. It is really clean and the simplicity of the bungalow will immediately make you feel at home.
Everything is also built from natural materials. The structure of the building is from wood, the roof from straw and the walls from plated grass.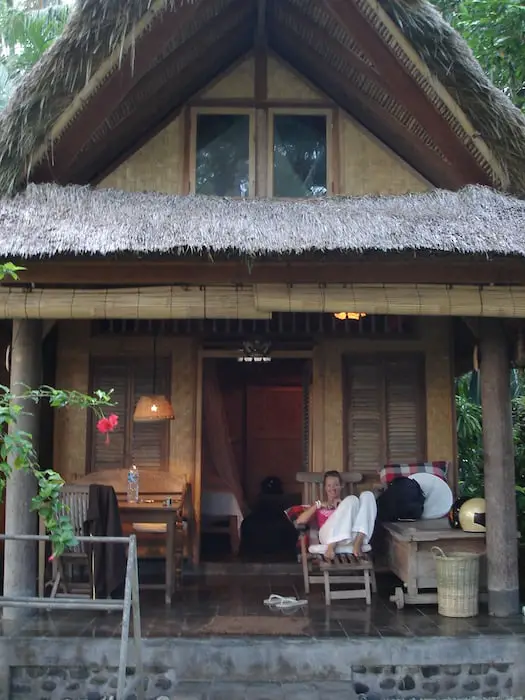 The curtains are also made from plaited grass. Just slide it in front of your window to close it. Inside, the wooden bed with its white sheets and white mosquito net give a refreshing sight.
The bathroom is a semi open-air bathroom, so while you are splashing about you can glance up and see the palm tree right next to you.
A small detail that I think is remarkable is the locks of the windows which are entirely made out of wood, just as the bolts and wheels of the chairs.
There is absolutely no 'modern' type of material used in the building or furniture, except for the door screws, light bulbs and bathroom facilities of course.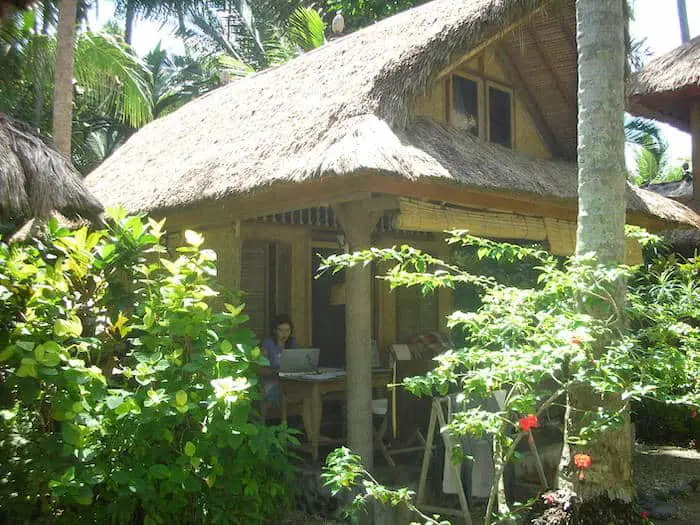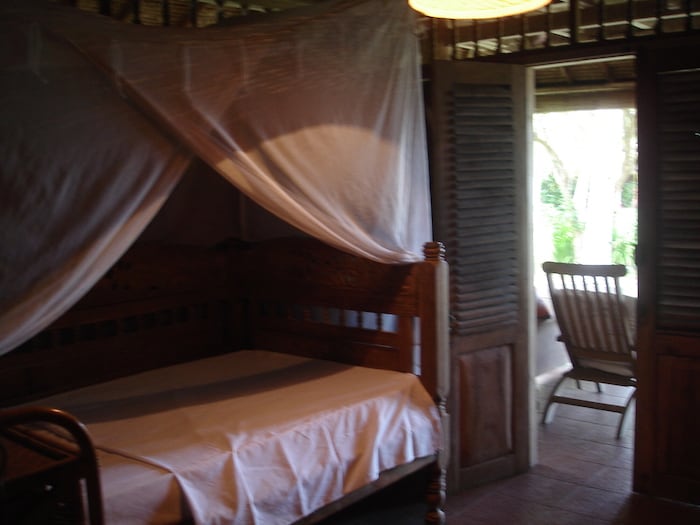 The Views
Crossing the small field in front of the bungalows, you will end up at a wooden plateau where you can relax and enjoy the panoramic views.
The owners of the homestay have created a really nice seating area here. They have placed chairs, benches, beds and tables from where you can spend the whole day.
There is even a small bale (pavilion) where you can climb up some small stairs to have an even better view. Great for children to play around…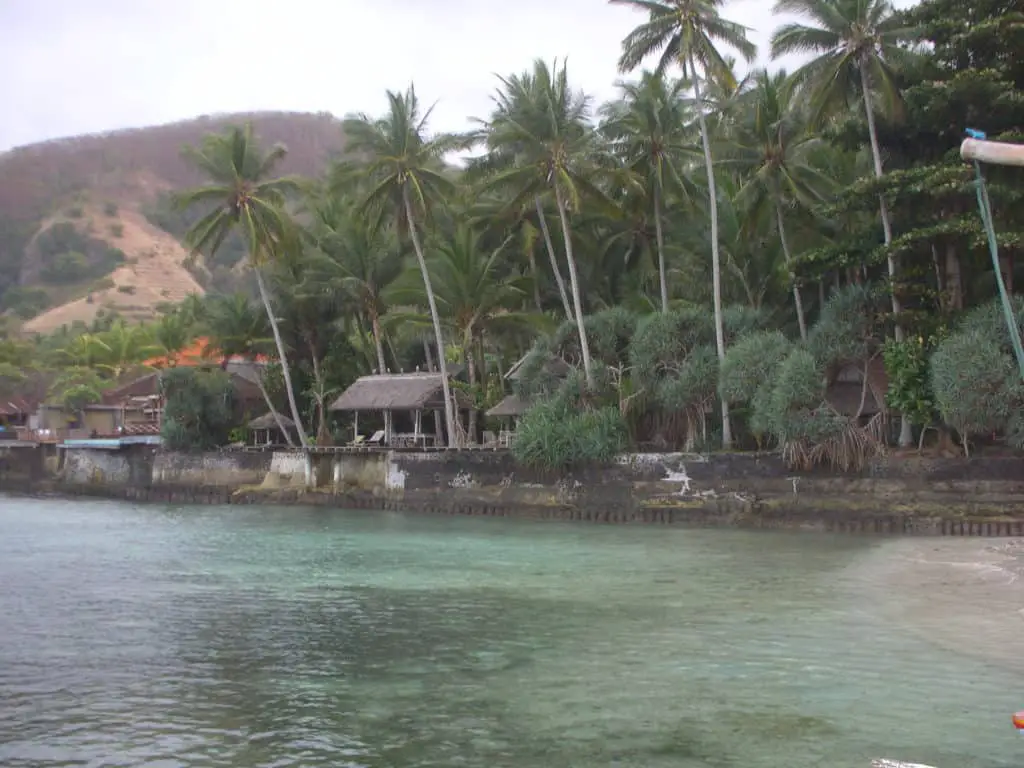 The quality and the uniqueness of Ida's homestay is a real surprise. It is a really great place for families and couples to stay a couple of days when visiting Candidasa.
You can find this gem on Jalan Raya Candidasa or by calling +62 (0)363 41096.