Various types of Bali retreats are popping up everywhere on the island. No wonder. With hundreds of resorts, hotels, B&Bs, guest houses and hostels, new businesses are trying to offer something different.
Retreats mainly focus on self-improvement goals. Activities range from yoga, surfing, pilates, spa, detox or making new friendships.
And it can get even deeper with things you might never even have heard of such as Tibetan healing, Kirtan mantra chanting, spiritual rebalancing through Pranayama, Ayurvedic medicine and even unlocking ones love potential, self-healing or Kundalini awakening.
In order not to get 'system overload' with your search in finding the right retreat we have listed 10 resorts where you'll experience something out of the ordinary. Some of them offer short-stay packages while others offer packages that last at least a week.
1. Ayung Sari Indah
Wanting to lose weight while carrying coconuts and lava sandbags or just working on your fitness through a boot camp? Then this is the place to go to. Not only do they have boot camps but it also in an ideal place for following yoga and pilates classes while making new friends.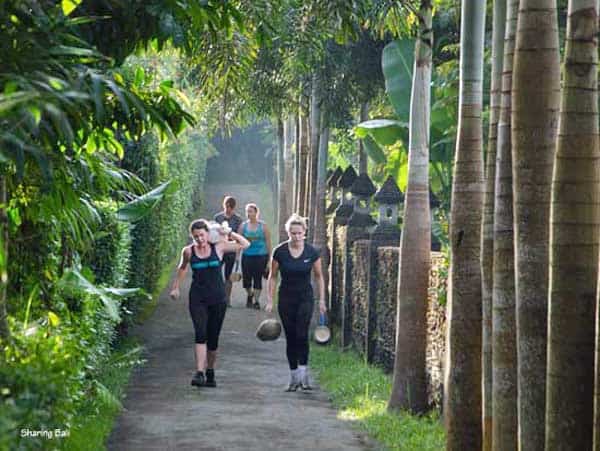 Special retreats are offered at certain dates, each one offering something that will sure have you putting your running shoes on. Fitness programs range from outdoor fitness sessions, a volcano climb to running through rice paddies, farms and the jungle. Ayung Sari Indah makes the challenge of getting back into shape fun.
One of the first health resorts on Bali, this is a great place to go to when you're looking to detox through special tissue cleansing programs, raw food health programs, and body, mind, spirit rejuvenation programs.
Once you join one of their programs you don't have to think about anything. Sari Health resort will make sure you will receive the best food, treatments, and juices to make you feel great again.
Total cleansing programs last 6 days while the raw food programs vary from a day (introduction to raw food), three days to a week or two.
Set in the inspiring Batukaru Mountain area this retreat is set up for those who love 'the art of nothing' as they call it here. Yoga classes and guided meditation are the main ingredients but you can also go for rice field walks and soak in hot springs.
The main purpose here is to be silent in order to ensure 'solitude and restful contemplation within a social environment'. You'll be able to focus on yourself and your surroundings. Going back to the beautiful and simple things in life also means that there are no facilities for cell phones and laptops. If this sounds like heaven to you then you know where to go. And if you can't imagine it, then go and discover it…
This retreat is a health and spa retreat where you'll like to stay to detox, practice yoga, meditate, enjoy Ayurvedic treatments but above all pamper yourself while staying at one of their luxurious villas. This retreat enables those who want to combine a health retreat with additional holiday luxury.
Their various packages will nourish your mind and body through healthy meals, yoga, spa treatments, and cultural activities.
Bagus Jati is located nearby Ubud center making it easy to explore various activities at the same time.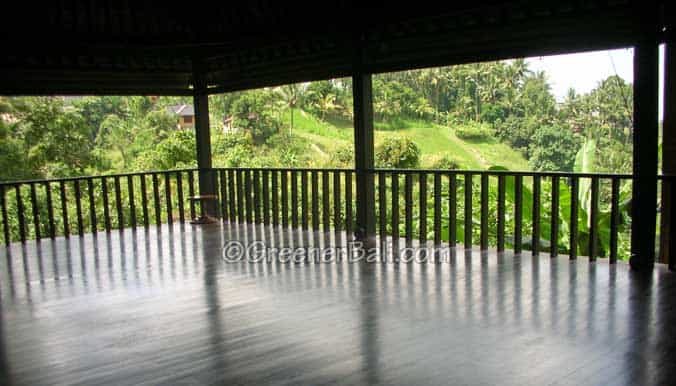 With more than 75 classes a week this is a serious place for those into yoga. But if you are looking for a retreat then the Yoga Barn in Ubud also offers Holistic Yoga programs. Their cleansing retreats are extremely popular. Besides their monthly 7-day Detox retreat you can also go for their quick detox option during their 3 Day retreat.
Additional to these retreats you can opt for the Ayurvedic Rejuvenation & Panchakarma Retreats or the Short break Yoga retreat, organized together with Bali Spirit.
6. Inner Temple Retreat
The Inner Temple Retreat is a woman-only retreat where you'll go to when you want to meet other travelers, do yoga twice a day, meditate and follow workshops. There is enough space and time to do travel around and experience more of Bali while at the same time distress, rejuvenate and to enhance inner peace and calm.
This retreat is specialized in detox programs using techniques such as infrared sauna, oxygen, and ozone therapy. Other things to do are meditation, yoga and getting traditional massages.
Their accommodation is located right at the beach of Aas, Amed East Bali making it a wonderful place to feel reborn during their 4, 7 or 10-day program.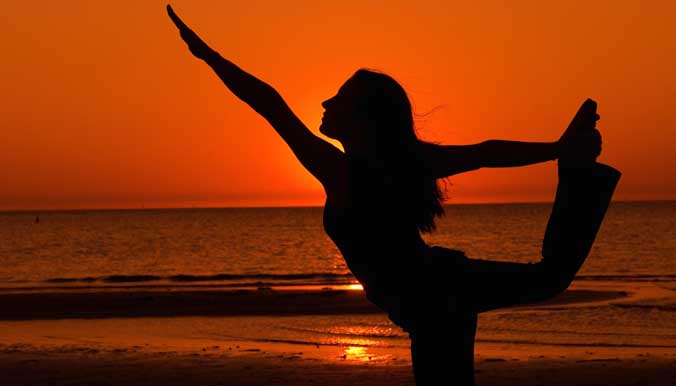 Located in North Bali, near Singaraja this resort is not only a place to escape but it also offers various retreats. Check their yearly schedule to find one that suits you best. The retreats are all organized by different people with their own seminars.
Retreats can range from empowering your mind and personal development to small group detox programs which include yoga classes, health-conscious meals, and a spa treatment.
At this retreat they offer so many programs so you'll likely find something that interests you from standard yoga and meditation to Ayurvedic Medicine, Tibetan Healing and discovering audacious love 😉 Kumara has created various packages which include meals, spa treatments, rice field walks, and early yoga sessions.
You can sign up for a retreat every week. Their splendid accommodation will make your stay even more comfortable.
This resort in north Bali specializes in yoga, good food, meditation and for the more active type of traveler they also organize dive trips in this part of the island. Their luxury bungalows are built in typical Balinese architecture and are set in the beautiful tropical garden.
Choose from their Wellness, Stress Release, Slimming (also includes detox programs) or Dive packages to ensure you will be heading home feeling relaxed and rejuvenated.