You can find the house of Antonio Blanco when you walk out of the center of Ubud towards Campuhan. It's just after the first bridge on the left side. The house is built on Campuhan Hill from where you have an amazing view of the rice fields of Ubud.
When I arrived at the house there was this funny-looking tunnel entrance I had to go through first before I stood eye to eye with a hornbill from Borneo and several white cockatoos.
It was a hot tropical afternoon so the welcome drink came at the right time.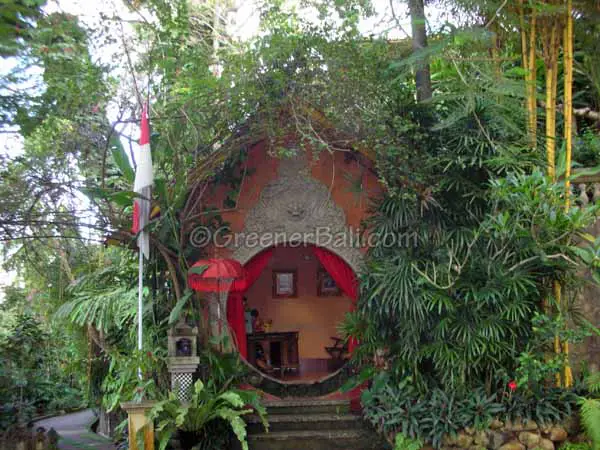 While enjoying the drink I had time to look around and the first thing I noticed was the huge marble gate at the entrance to the hall where all of the paintings were displayed.
The marble gate is actually the world's biggest signature and welcomes the visitor to the dream world of Don Antonio Blanco.
The house is officially called The Blanco Renaissance Museum. It consists of 3 stories including the rooftop where you'll find golden statues of Balinese dancers.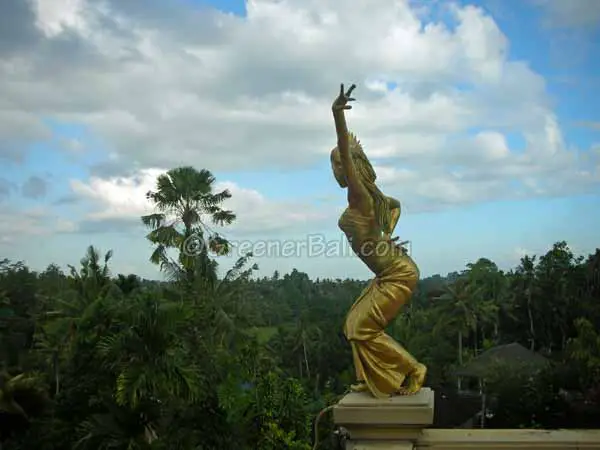 Next to the museum, you walk into the studios and the art gallery.
Don Antonio was born on September 15, 1911, in Manila but comes from Catalonia in Spain. He studied at the National Academy of Art in New York and traveled throughout the world to further his studies. Finally, he landed on Bali in 1952 and married with the famous Balinese dancer Ni Ronji.
Later the King of Ubud granted Don Antonio 2 hectares of land on the hill where two streams come together and form the Campuhan River.
Don Antonio was a flamboyant, eccentric character and always wore a beret. His extravagant studio and house are filled with expressionist-romantic styled paintings of mostly bare-breasted Balinese women.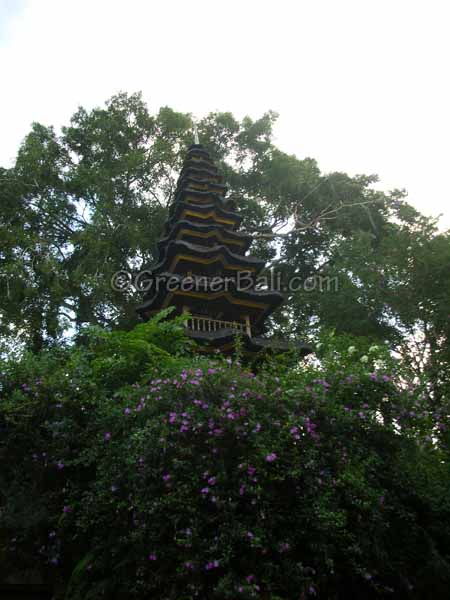 He has received many awards such as the "Cruz de Caballero", a "Don" title from King Juan Carlos of Spain and is one of the foreign artists who have put Ubud on the artist map of the world.
At the museum, there are also works of art displayed by Antonio Blanco's son, Mario Blanco. He is the only son out of Antonio's four children.
He has inherited the art sense from two different worlds. His father introduced him to the European techniques of art while his mother gave him the native artistic feeling of Bali.
He has been surrounded by art since his childhood. He also studied Art academically and paints about the Balinese Hindu belief and Balinese culture. If you're lucky you'll find him working in the studio.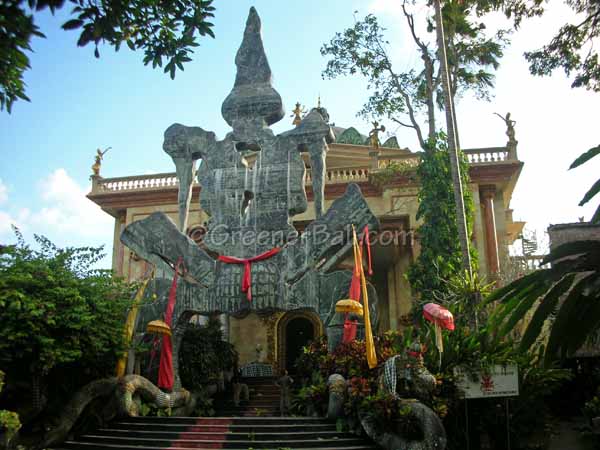 I was very surprised to see such an extravagant place on a hilltop with such a magnificent view.
The museum is open every day from 9 am to 5 pm including weekends and public holidays. Entrance fee to the museum is Rp 50.000 and includes the refreshing welcome drink 😉